Newcastle's fightback from 2-0 down to draw 2-2 at West Brom shows the players care, according to manager Rafa Benitez.
The visitors' point at the Hawthorns on Tuesday night ended a run of four straight Premier League defeats as Benitez's side moved up to 12th in the table.
And goals in the final half an hour from captain Ciaran Clark and a Jonny Evans own goal delighted the Spaniard as it demonstrated his side's fighting spirit.
"A very good reaction by the team and as I said before, these players care," said Benitez. "They were giving everything and trying to get back in the game.
"We conceded a goal late in the first half that was avoidable, but the reaction of the team was very good.
"We were in control for a while, they had a couple of crosses and we conceded the first goal which was disappointing. You have to make sure you are more focused in the last minute of the half.
"The reaction of the team was good, but then another cross and we had another lack of concentration, but still I could see the team fighting."
As soon as Newcastle cut the home side's lead in half thanks to Clark's close-range header, though, Benitez could sense his opponents - without a league win since August - were on the rack.
"And after we scored the first goal, you could see they were a little bit under pressure and we were getting better," he said. "The second goal gave us belief and you could see they were a little bit scared this time.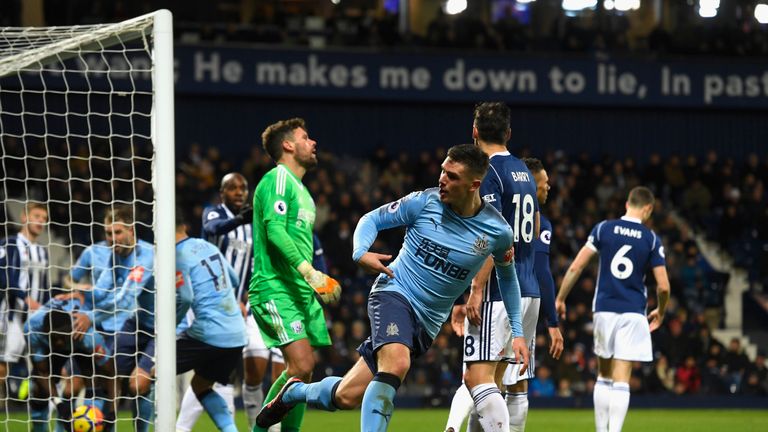 "There was a little bit of a lack of luck in our finishing and we had two or three situations that could have gone a bit better for us.
"This group of players work really hard. OK they can make mistakes, starting with me, but we try our best and they did really well.
"Everybody was talking too much, but we did not deserve to lose the four games we lost and today could be the same.
"But we did well, the reaction was so good and they deserved a draw, if not more."