Wilfried Bony tells Sky Sports no player is happy on the bench, but wants the best for Man City
By Gerard Brand
Last Updated: 02/01/16 4:20pm
Manchester City striker Wilfried Bony admits no player is happy sitting on the bench, but says the team's success is more important.
The Ivory Coast international recently aired his "disappointment" at not starting City's 2-1 defeat at Arsenal on December 21, after manager Manuel Pellegrini opted for Sergio Aguero, who was playing his first game for more than three weeks because of a heel injury.
Bony has started nine of his 16 Premier League appearances this year, scoring four goals, but has only started up front with Aguero on one occasion.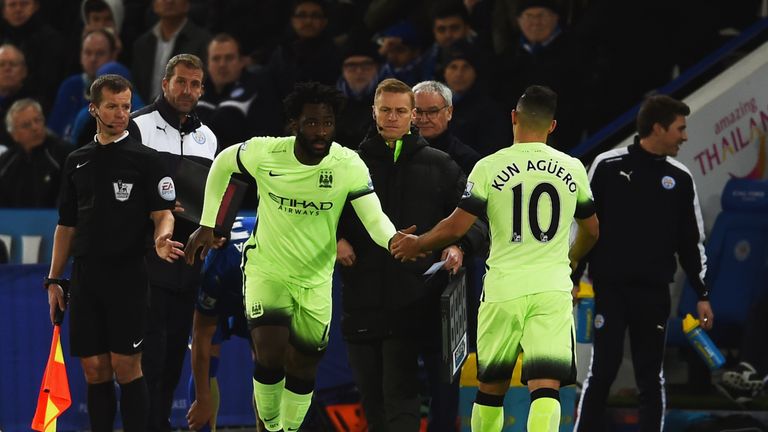 And Bony admits he naturally wants more game time, having found opportunities limited since his move from Swansea nearly a year ago.
He told Sky Sports News HQ: "As I said at the time, everybody wants to play, you ask all the players on the bench, they want to play, none of them want to sit on the bench.
"But the coach has to choose 11 players. So when we come in we need to do our maximum, that's all I said there. I was not disappointed.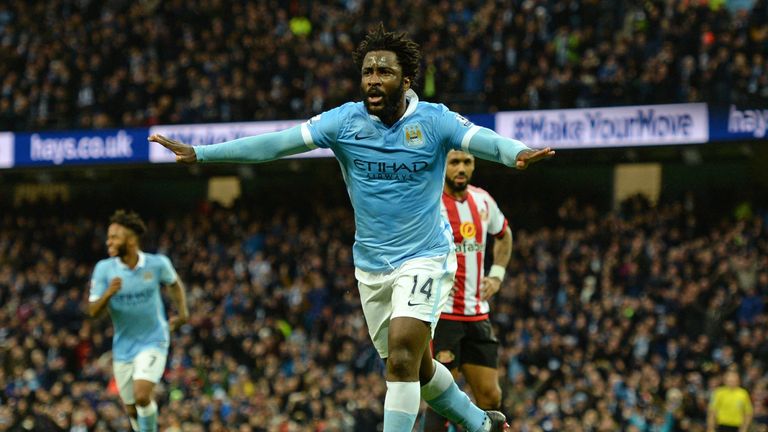 "As a striker, when you start to play and start to score your confidence gets back and it is good. But sometimes the coach has to make a decision, and yes you may not be happy about it, but it is good for the team. 
"As I said, nobody on the bench will say they are happy, but it is more important to do your maximum when you come in and show them you can do better."
Aguero, who scored 26 Premier League goals last season, is City's first-choice striker in Pellegrini's favoured 4-2-3-1 formation.
But 27-year-old Bony believes he can work with Aguero in a front pairing as City chase trophies on four fronts this season.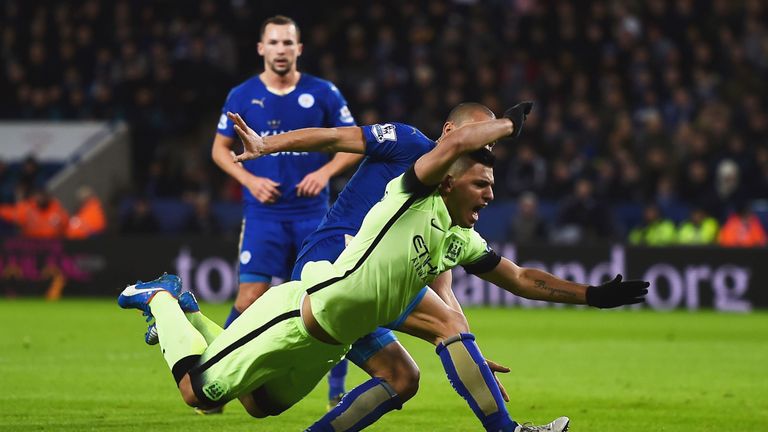 "I can play either on top, I can play with other players, it depends on the coach's system, we try to do our best in training and then he chooses what is good for the team. I can adapt myself.
"Last year we [Bony and Aguero] played some games together, and this season we start to get injuries and the manager has to put one up front or two strikers. 
"He's a more running, faster striker, I am more in the box, keeping the ball, so I think we can deal with that."