Sergio Aguero exclusive: I've learned from injury mistakes at Man City
By Gerard Brand
Last Updated: 22/01/16 3:02pm
Manchester City striker Sergio Aguero insists he has learned from his mistakes and is now looking after his body in an attempt to avoid injuries.
In an exclusive interview with Sky Sports' Guillem Balague, the 27-year-old says he realises that his urge to play as much football as possible must come second to his physical capabilities after a series of problems.
Aguero has missed 11 games through injury this season, to add to the 27 he missed in the previous two seasons, but says he has realised what he must do to avoid further setbacks.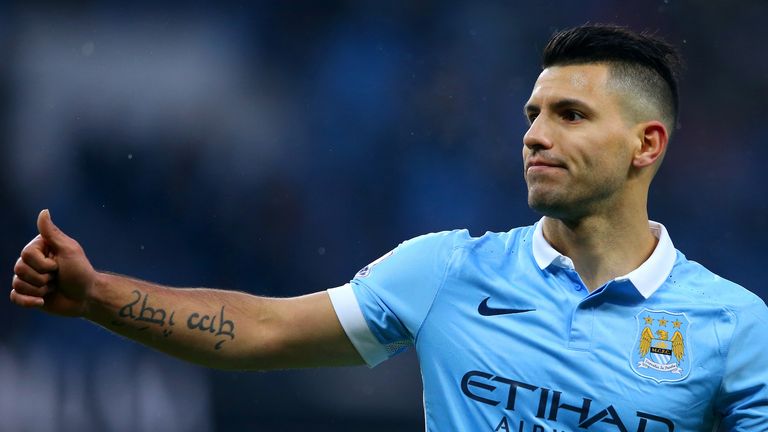 Aguero told Sky Sports: "There have been times when I've come back from injury, played a few games and come the fourth I've got injured again.
"You're working hard in the gym so it could be the gym work that is affecting your legs, then you think, 'What else could it be? Could it be your diet?'  
"So you change your diet slightly and then no, maybe it's not that. Last year I changed my diet a little bit. I've always eaten well but now I'm eating a few more vegetables and greens than perhaps I did.
"On top of that the Premier League is so demanding that you can't play at 80 per cent. I've tried turning out at 80-85 per cent fit and that's when I've injured myself. Nowadays I've learnt from that and I try not to make the same mistake."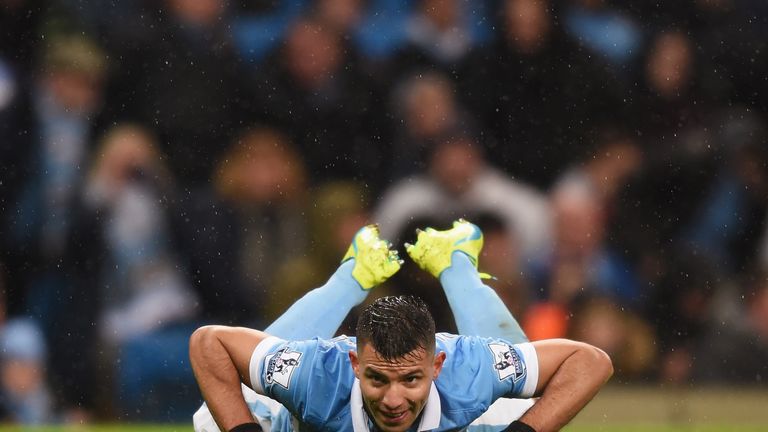 Aguero has scored 120 goals in 185 appearances during his four-and-a-half years at the Etihad, but in each season has endured absences through niggling injuries.
The Argentina international now insists that where he would once attempt to play through pain, he will now never take risks when feeling any discomfort.
He said: "Now I realise the slightest discomfort and I won't risk myself, as happened to me for the home game against Sunderland in December.
"I started the previous game against Arsenal when I felt a slight pain in my knee, and I was told, 'That's it, you're coming off'.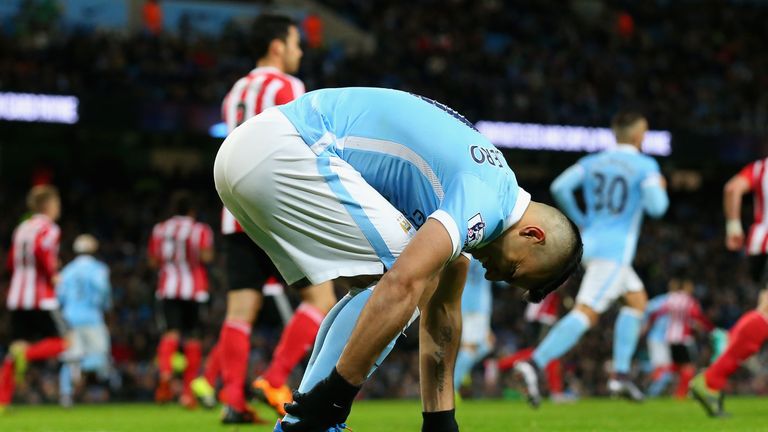 "Now I feel like I'm getting up to full fitness for games and trying to miss as few games as possible, that's the most important thing."
City travel to West Ham on Saturday Night Football, sitting a point behind joint-leaders Leicester and Arsenal in the Premier League table.
Manuel Pellegrini's side are yet to make a major signing in the January transfer window, but are no strangers to a busy summer in the market.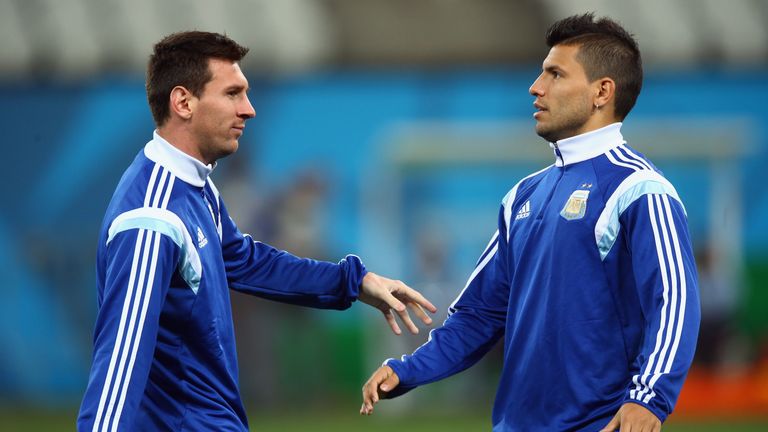 When asked if Aguero had painted an ideal picture of Manchester to Argentina team-mate and Ballon d'Or winner Lionel Messi, the City man revealed he had in fact discussed his adopted hometown with the Barcelona forward.
"He already knows there's no beach! As I said to him, at the end of the day we spend the majority of our time inside at home," Aguero said.
"We play every three days so we just eat, rest between games - so the weather is not really that important. 
"So I told him that Manchester is ideal as a city because you stay at home all day, you play every three days, we can eat, we can meet up, drink Mate [a traditional South American drink] and play football together."
Watch West Ham v Manchester City live on Saturday Night Football from 5.30pm on Sky Sports 1 HD