Manchester City did not break any rules in signing Benjamin Garre, sources tell SSNHQ
Last Updated: 22/09/16 1:09pm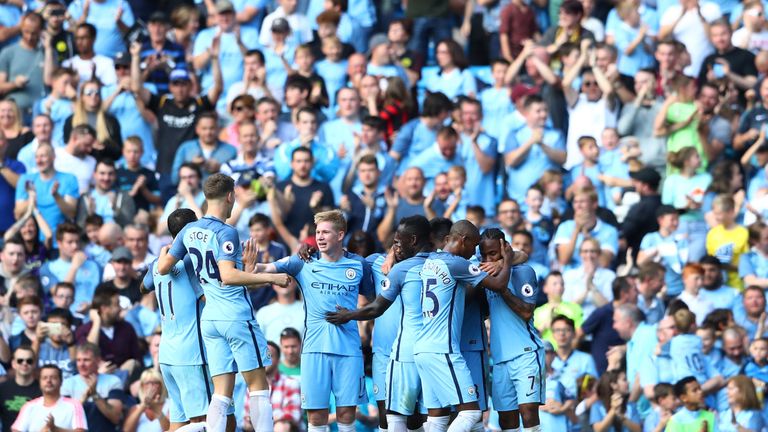 Manchester City did not break any rules in signing Benjamin Garre from Argentina, sources have told Sky Sports News.
City have been reported to FIFA over the signing of the 16-year-old, who was also a target of Manchester United and Barcelona this summer.
Garre's former club Velez Sarsfield have alleged that City made an approach for the player when he was aged 15.
Rules state that international transfers can only be made if the footballer is over 18, with the exception of three specific circumstances.
An international player under the age of 18 are allowed to transfer if their parents have moved due to work reasons, the club is within 31 miles of the border of their own country or when a transfer happens inside the EU and the player is over 16.
Sources close to Sky claim that everything has been above board in Garre's signing and that FIFA cleared the transfer. It is understood the player possesses an Italian passport, meaning he could move on his 16th birthday. 
Watch Man Utd v Leicester, the Ryder Cup and the EFL Cup as part of our three months' half-price offer.