FIFA 17 QUIZ: Manchester City v Chelsea - who has the higher rating?
By Rushil Sawhney
Last Updated: 30/11/16 9:11pm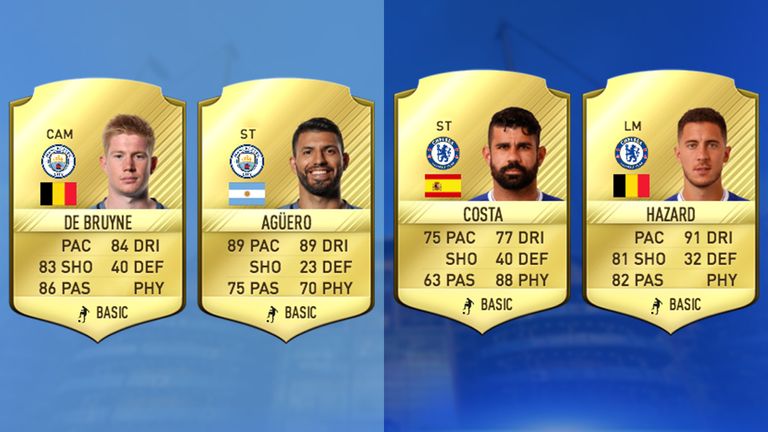 How good is your football knowledge? Ahead of Manchester City's clash with Chelsea, we look each team's player stat cards from FIFA 17. Can you guess which player in each position has the higher rating?
Antonio Conte and his men are set to visit the Etihad after a searing hot run of form, which includes their current seven-game win streak.
City - who are only a point behind the league leaders - will look to bring the west London team's impressive run to an end as they bid to take top spot from Chelsea in their Saturday lunchtime encounter.
How will the key battles play out? For a bit of fun, we've created a quiz using the FIFA 17 player stats cards from each team and removed a couple key stats.
So can you guess which City or Chelsea player has the higher rating based on their FIFA 17 stats card?
Some questions will require you to either guess who has the higher overall rating or a specific attribute rating like pace, shooting, passing, dribbling, defensive or physical rating.
Good luck!