Pep Guardiola to play Gabriel Jesus ahead of Sergio Aguero while Man City goals keep coming
By James Dale
Last Updated: 05/02/17 5:32pm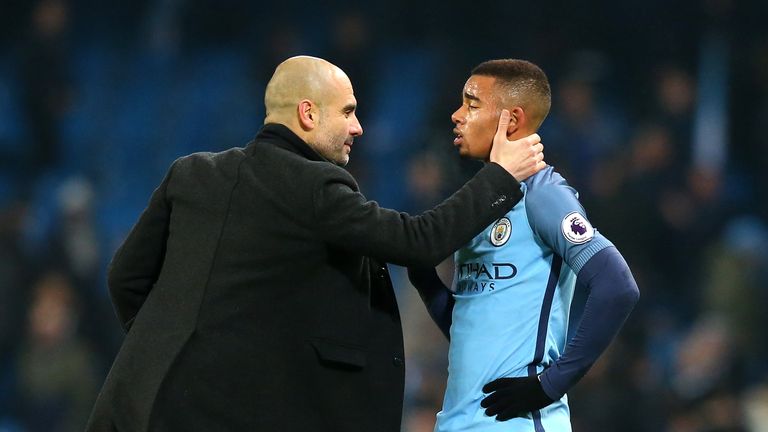 As long as Gabriel Jesus keeps scoring he will keep his place in the Manchester City side, says manager Pep Guardiola.
The 19-year-old Brazilian continued his remarkable start to English football by scoring a stoppage-time winner to seal a 2-1 victory over Swansea on Sunday, having put City ahead in the first half himself.
Jesus was the preferred choice to lead the line ahead of Sergio Aguero for the second game in a row, and after another impressive performance backed up previous displays against Tottenham and Crystal Palace, Guardiola admitted there was no reason to take him out of the side.
Asked if Jesus would keep playing as long as he keeps scoring, Guardiola told Sky Sports: "What do you think? Of course, yeah.
"But it's not just about the goals, we had a problem this season with the goals, but he has this ability. The first five, ten minutes against Tottenham he showed us everything, so it's good. It's necessary in teams to have one person who scores goals."
"We are so delighted with what he has done," Guardiola added. "He is a real fighter, wins duels and he is a striker with the sense of the goal. He's 19 years old, so we are so happy, happy with what the club have done and to have him here."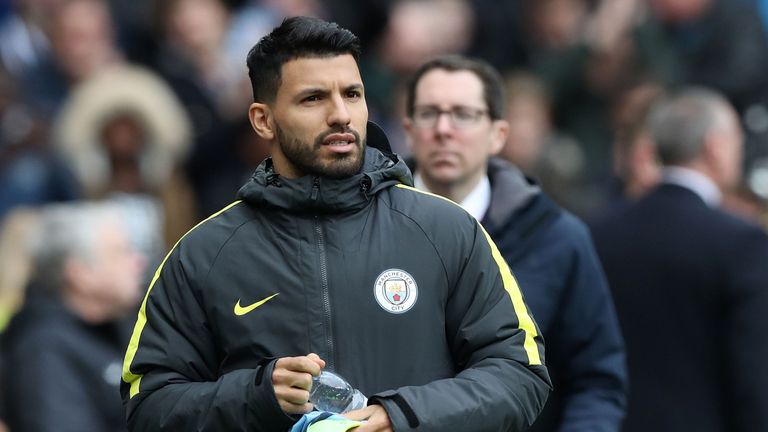 While Jesus remains in the team, Aguero - who has scored 18 goals in 26 appearances for City this season - is likely to remain on the sidelines, but Guardiola is open to alternatives.
"Sergio is a good professional, nobody accepts not playing," he said. "There were five guys in the tribune, other guys in the bank, but he can play with Gabriel, he can play with everybody between each other so it is not a problem."
After City originally agreed the £27m deal for Jesus in August, the player stayed at Palmeiras for the remainder of the Brazilian league season, helping them claim the title in November with a game to spare.
However, Guardiola does not feel the need to try to protect his new young star too much.
"It depends on him, he doesn't speak English fluently so he's not going to understand what the people here say about him," said Guardiola. "That will be good! He's with his mother here, his mother is a nice person, and he has control in his life.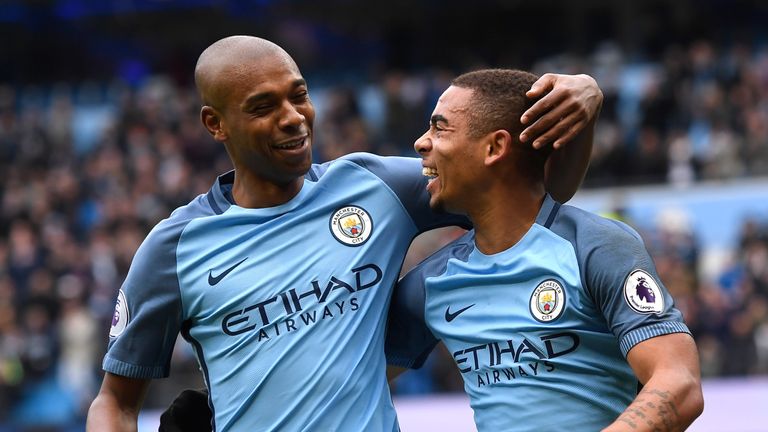 "I spoke with Fernandinho, he knows him, he told me he is very humble, shy, a nice guy so it is not a problem."
City's victory over Swansea gave them their third straight win in all competitions, lifting Guardiola's side above Arsenal into third in the Premier League, and the City boss believes the race for the top four is still in the balance.
"Of course Chelsea is a lot of points in front but the other teams we are one or two points difference, so everybody is there," he said.