Pep Guardiola admits Man City star Gabriel Jesus' season may be over
By Michael Kelleher
Last Updated: 17/02/17 11:22pm
Pep Guardiola fears Gabriel Jesus could miss the rest of the season after undergoing surgery to repair a fractured metatarsal.
The Brazilian forward limped out of City's Premier League win at Bournemouth on Monday Night Football after just 13 minutes.
Jesus underwent tests on Tuesday morning and City's medical team decided the injury required surgery, which he underwent on Thursday night.
Guardiola hopes to have the striker in two to three months but accepts he could be without him for the rest of the campaign.
"I don't know if Gabriel Jesus will play again this season. They say [he could be out for] two or three months," Guardiola said. "Last night he had an operation, it was good, really good.
"The most important thing now is a good recovery and he is going back when he will be fit, I don't know if it will be the end of the season or next season.
"Now to be calm, all our support to him and his family and waiting for when he is coming back."
City's final game of the season currently is in just over three months, at Watford on May 21.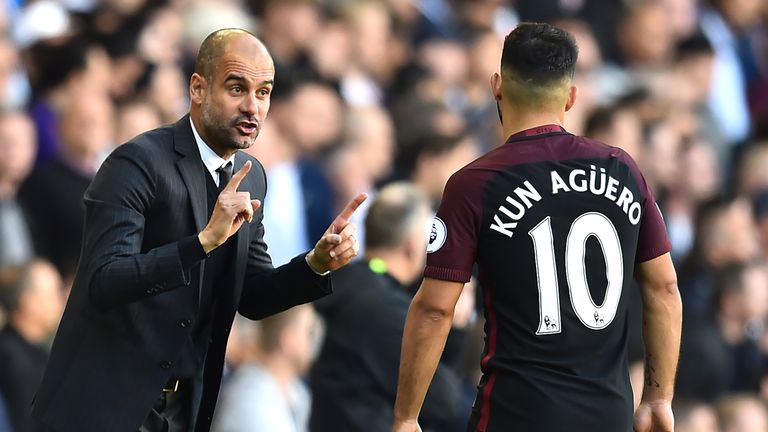 Jesus' injury opens the door for Sergio Aguero to reclaim his starting place up front for City after falling behind the 19-year-old in the pecking order.
Despite establishing himself as one of the world's finest centre forwards in recent seasons, the Argentine was quickly dropped when Jesus joined City from Palmeiras midway through the season.
However, Guardiola was pleased with Aguero's attitude when he was left out of the side and is confident City can rely on him for the rest of the season.
Guardiola said: "It's not easy for the player who does not play. Sergio was more than professional. In the last game against Bournemouth after the injury to Gabriel he came in and played good.
"I don't have doubts about Sergio Aguero or his quality because it was always there."
The City boss also rejected suggestions he might ask Aguero to adjust his game to mirror that of Jesus, insisting he wants each of his players to play to their respective strengths.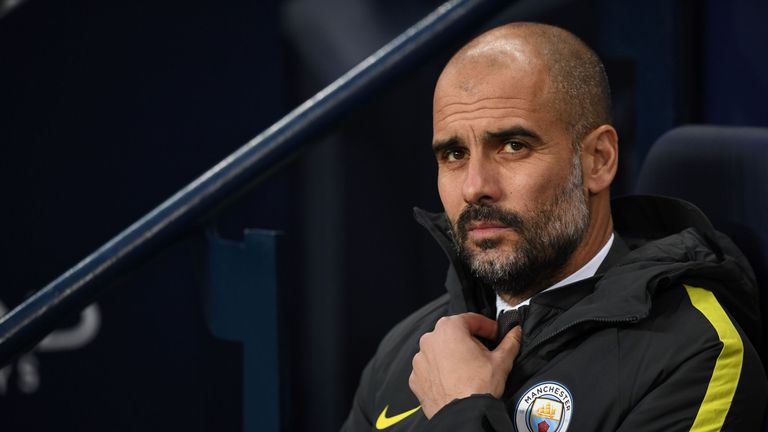 "Sergio has to do what he has done since the beginning of his career. Nothing more," Guardiola said. "Every player has how own qualities that he has to show.
"When Gabriel played for the last three games I didn't say to him 'you have to do what Sergio does'. The same goes for Sergio.
"Gabriel has his own qualities and Sergio has his own qualities. With both we are a stronger team but now we have an unlucky situation with Gabriel like we had with [Ilkay] Gundogan."
Guardiola also revealed he will rest "some" players for Saturday's trip to Huddersfield in the FA Cup in an effort to keep players fresh for Tuesday's Champions League clash with Monaco.