Pep Guardiola admits it will be difficult to replace Pablo Zabaleta at Manchester City
By Lyall Thomas
Last Updated: 15/05/17 7:58am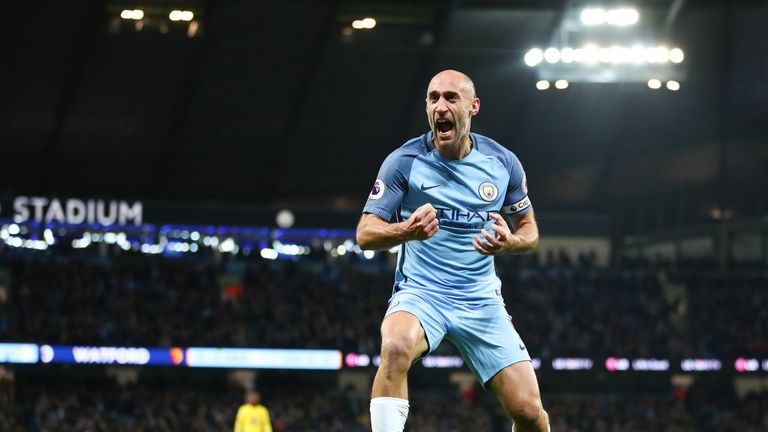 Pep Guardiola admits it will be difficult to replace Pablo Zabaleta's experience, as the Manchester City boss goes in search of a new right-back this summer.
City have confirmed that Zabaleta will leave the club at the end of the season after nine years, with Tottenham's Kyle Walker understood to be among Guardiola's targets to come in.
However, Guardiola insists he is not looking for a carbon-copy of Zabaleta, who will be celebrated at City's final home game of the season against West Brom on Tuesday, live on Sky Sports 1 HD.
"To be like Pablo, first you have to be that personality and you have to be a long time here," the Spaniard said.
"It's not about taking that player and he has the personality of Zabaleta, no. Everyone has his own personality. The question is not to try to change the personality of the players.
"Of course, with the players who were a long time here, it's so important because with Pablo it's how he teaches the new generation and the people who are coming from behind. It will be difficult (to replace him)."
Argentina veteran Zabaleta leaves with over 300 appearances for the club under his belt, two Premier League titles, an FA Cup and two League Cups.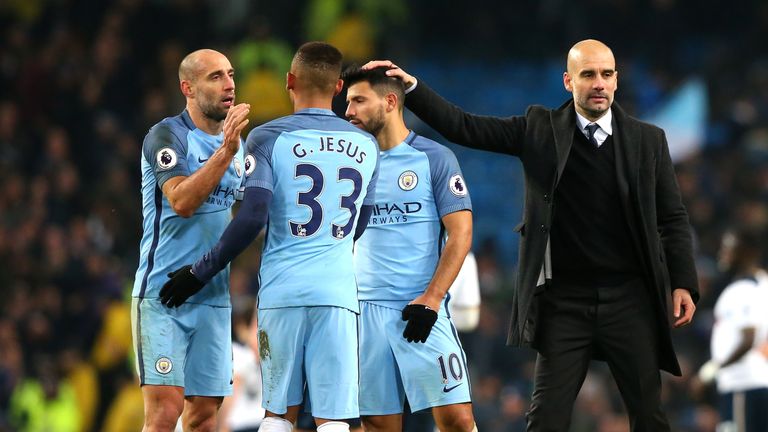 Guardiola said: "Pablo is a real legend in what he has done in this club. He helped us with his team-mates, with the club, to make a step forward, to try to qualify for the Champions League, to win the Premier League, to be in Europe three or four times in a row when it was never in Europe for 30 years.
"That's why Pablo Zabaleta is so, so important."