Manchester City goalkeeper Claudio Bravo says Sadio Mane could have pulled out of Ederson challenge
By Matthew Treadwell
Last Updated: 11/09/17 10:12am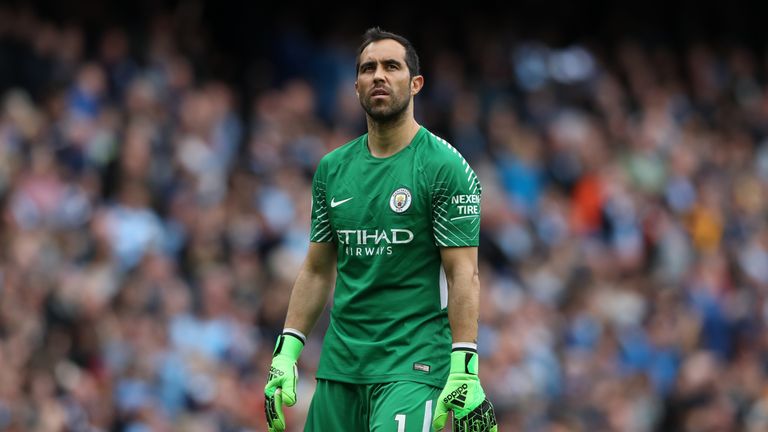 Manchester City goalkeeper Claudio Bravo says Liverpool forward Sadio Mane could have pulled out of the challenge that caused team-mate Ederson to be stretchered off on Saturday.
Mane was sent off for after colliding with Ederson in City's 5-0 win at the Etihad following the City goalkeeper coming out of his area to head the ball clear, only to be caught by Mane.
The Senegal international apologised to Ederson on Instagram after the game but Bravo - who came on for the injured Ederson - said the clash need not have happened.
"These things are avoidable. You can easily avoid putting your foot in somebody's face so you don't do them damage," said Bravo.
"At first I thought that he had hit him in the hip, but then I saw clearly that he got him with the face.
"You go from being on the bench watching the game and within seconds you're out there playing. Us goalkeepers know this can happen, but you never expect it.
"I wouldn't have wanted to play for a reason like this, an injury to a team-mate, but you always have to be prepared."
In contrast, Liverpool goalkeeper Simon Mignolet saw the action from the other end of the pitch and he was keen to stress Mane was going for the ball, not the man.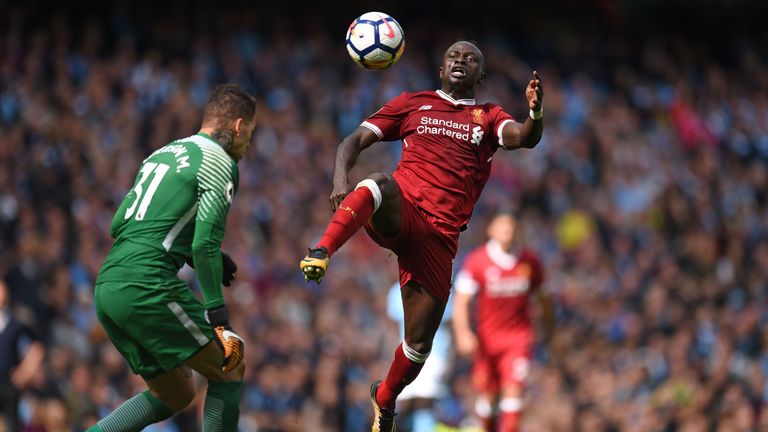 "I don't think Sadio ever had the intention to touch his head or anything like this," said Mignolet.
"I want to wish Ederson well. I've had it before when you have to jump into people's feet and you have to be brave. It's always dangerous.
"You can't really think about what might happen - Sadio just thought about the ball and went for it. He didn't see what was coming just after it.
"In those kind of situations, both players go for the ball. Sometimes these things can happen. Hopefully it won't happen too often and you don't want it to create difficulties for anybody.
"You just hope everything goes well [for Ederson] and it sounds like it has.
"It happens in any sport, sometimes there is a certain moment or occasion when things happen the wrong way. The main thing is that nobody has the intention. Luckily Ederson is okay."