Aitor Karanka says Ben Gibson worthy of England call but worried about over-working defender
By Andy Charles
Last Updated: 22/09/16 3:09pm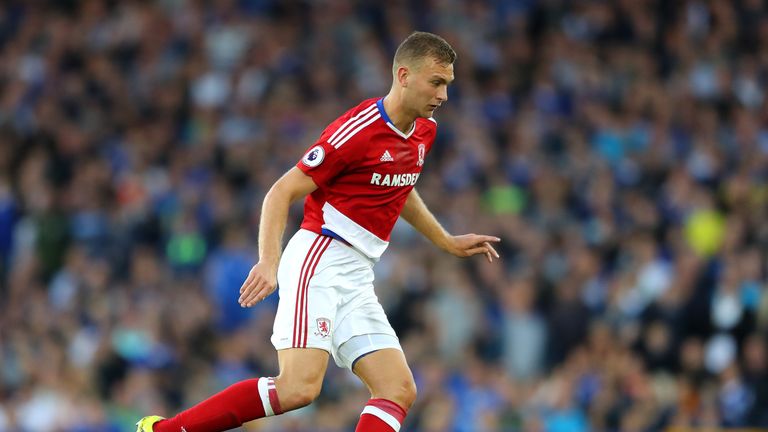 Middlesbrough boss Aitor Karanka would not be shocked if Ben Gibson was to win an England call-up soon even though he would prefer him to focus on club matters.
Gibson has been one of Boro's most impressive performers on their return to the Premier League and that has sparked speculation he could even be named in Sam Allardyce's next squad for World Cup European Qualifiers against Malta and Slovenia next month.
The 23-year-old, nephew of Boro chairman Steve Gibson, might prove to be the answer for one of England's troublesome centre-back slots, although Karanka is wary of the demands a senior international call could bring.
Karanka was in a joking mood when he was asked about Gibson's England chances, saying when asked what he would say to Sam Allardyce: "Everything - that he's a bad player, a bad person..."
He continued in a more serious tone, adding: "He is the kind of player that just looking at him, you can feel that he is a really good lad.
"He's a player who likes and who wants to improve every single day and for that reason he has improved in the last two-and-a-half years.
"He has played the last five games in the Premier League and he has shown his experience. But he has to continue to improve because, for me, he is an important player on the pitch if he plays in the way that he is playing.
"He's a good character, but sometimes you can drive yourself crazy. If one day he goes to the national team, it would be amazing for him and it would be amazing for the club because he has grown up here and he's part of this club. It would be fantastic.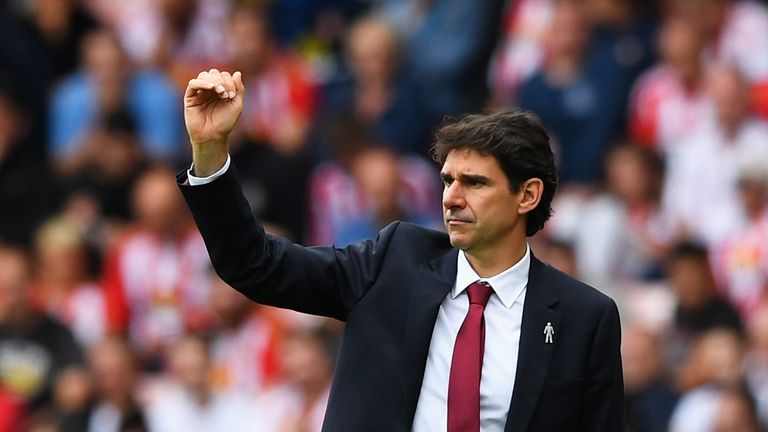 "But at the moment he is playing here and he has to think that we have to win the games here and then he can think about the national team.
"But again, that moment hasn't happened, so I prefer to think that the is going to play amazingly against Tottenham, then he is going to play amazingly against West Ham and then what happens is not my problem."
Watch Man Utd v Leicester, the Ryder Cup and the EFL Cup as part of our three months' half-price offer.