West Ham's EFL Cup clash with Chelsea will require extra security at the London Stadium
By Sky Sports News HQ
Last Updated: 22/09/16 3:28pm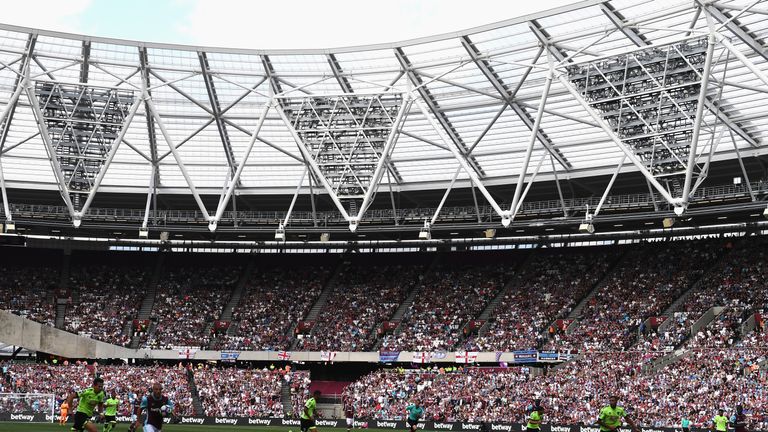 Operators at the London Stadium say they are not sure whether a radio system which would allow police to operate inside will be installed in time for the EFL Cup clash with Chelsea.
The Hammers are in the midst of their first season at the arena which staged the 2012 Olympics and their recent Premier League clash against Watford was marred by violence between fans.
This has prompted the call for a greater police presence and operators LS185 said last week that the radio system should be in place for their next category C match, against Arsenal on 3 December.
However, the Hammers have now been drawn at home to Chelsea in the EFL Cup, a Category C match which will be staged at the end of October and at which there is likely to be a high security risk. 
Both West Ham and the stadium operators say they are extremely keen for the police to operate inside the stadium on the night of the match.
The radio system may be partly installed by then, but alternative options are currently being considered.
The Met police insists the technology got the go-ahead in August and it is hoped work will be completed as soon as possible - they warned the stadium owners in 2014 about the consequences of not having a radio system installed.

Watch Man Utd v Leicester, the Ryder Cup and the EFL Cup as part of our three months' half-price offer.