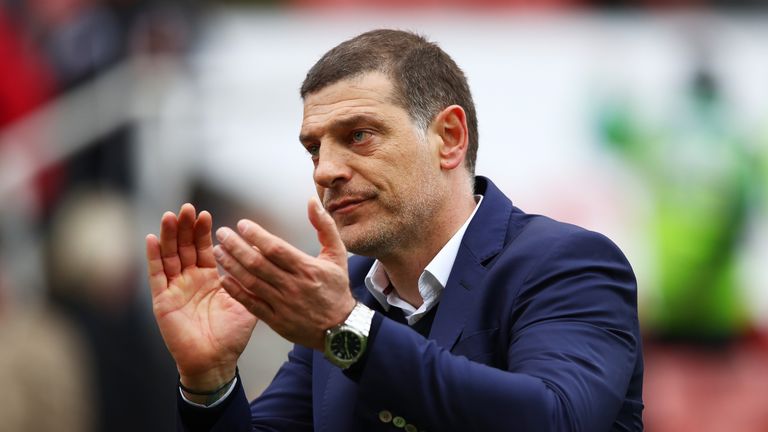 Slaven Bilic believes West Ham could be capable of securing a top-six finish in the Premier League next season.
The east London club bring their current campaign to an end on Sunday when they travel to Burnley.
They currently stand 12th in the table with a realistic chance of improving their position by one spot, although they could also slip down as far as 16th.
West Ham have endured a topsy-turvy season which has seen crowd trouble at the London Stadium, as well as the departure of Dimitri Payet in January.
Bilic will meet co-owner David Sullivan on Monday and the Hammers boss has already set his sights on a vast improvement in 2017/18.
Make no mistake, I enjoyed last season more than this one.
Slaven Bilic
The Croatian said: "The ambitions are: the minimum to finish in the top 10, but with the hope or plan to break into the top eight, top seven or top six.
"It's going to be very hard, you saw last year that it is possible but you have to tick all of the boxes. You have to have a good transfer window, keep clear of injuries and settle down in the stadium.
"It's not going to be blooming all of the time but we feel it's our home. We had some really good performances and some really bad performances there.
"This should all help us being better next season, knowing that all the other teams will do the same.
"Make no mistake, I enjoyed last season more than this one but you become stronger, not only as a manager or not only as an individual player but you are building the character of the team.
"We need a break and rest to prepare for next season but then again, on the other hand, we can talk about that on Monday because I am very, very motivated for this game."