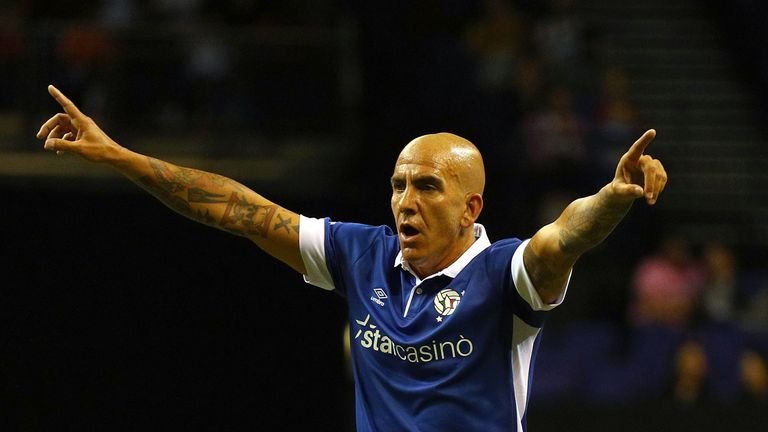 Paolo Di Canio speaks to Sky Sports about his enduring love of English football and his determination to return to West Ham in the future.
Paolo Di Canio was back in east London to play for Italy in the Star Sixes tournament at the O2 Arena last week. The legs are heavier than they were, but even at 49 years old, there were glimpses of the audacity and skill that made him such an iconic figure just a few miles away at Upton Park.
There was a perfectly executed volley in one game and a smooth feint and finish in another. The Italian team eventually went out to France in the quarter-finals, but Di Canio provided plenty of entertainment along the way. In between the smiles, he even found time to argue with the referee.
"It's great to be back," he told Sky Sports afterwards. "You could see lots of children in the crowd who were not even born when I finished my career, but still they chanted for me. It means their fathers are delivering the message and the history. That kind of thing only happens in England."
This summer marks the 20th anniversary of Di Canio's arrival in the Premier League with Sheffield Wednesday. His time at Hillsborough ended with his infamous shove on referee Paul Alcock, but he made the most of a second chance at West Ham. In between the moments of controversy that would later follow him into his coaching career, there were 52 goals in 141 games.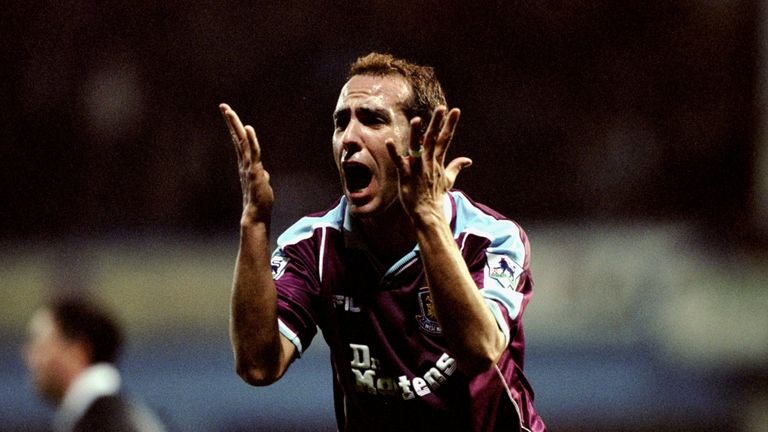 Di Canio still has close ties to England and deep affection for its football. "This is my second home," he says. "I have got my daughters living in England, one in Cambridge, one in Bath, so it really is a second home to me and my family. In terms of football, though, it's my first home. English football is in my blood. I belong to English football."
Di Canio made an indelible mark in West Ham's history between 1999 and 2003 but the club can only dream of having another player like him now. The Hammers moved from Upton Park to the London Stadium last summer with visions of gate-crashing the Premier League elite, but a stormy debut season in their new arena saw them drop four places to 11th.
"Obviously I hope this year we can do better," says Di Canio. "At the end of the season [Slaven] Bilic was right to change a few things on the field and improve results. Hopefully that can change the direction for the club, but it was difficult at the beginning. The shock of leaving Upton Park, the atmosphere. They paid the price.
"It was difficult for everyone to move stadium, for the fans and even the players who had only played at Upton Park for six months, because that's all you needed to absorb the atmosphere. It was a place of history and tradition, of Bobby Moore, Trevor Brooking, Geoff Hurst, Billy Bonds…" Di Canio trails off but he might have listed his own name among those legends.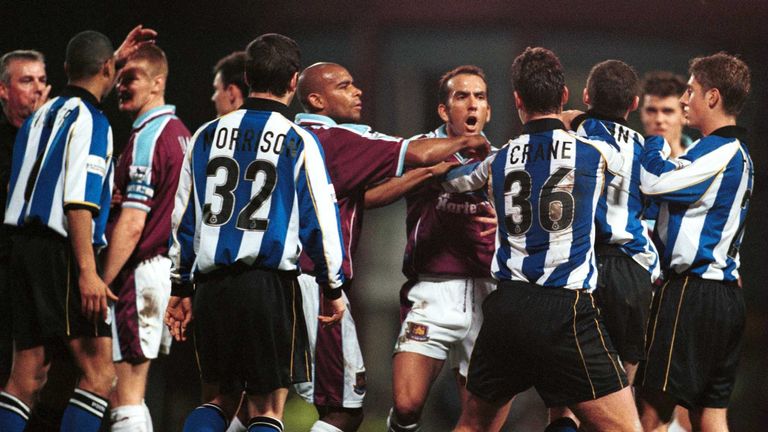 "To go into a new stadium that looked nothing like the old one was not easy," he continues. "It felt too big, there was too much space around the field and the atmosphere can never be the same. It was not easy, but in the end they have done a good job. They got some good results, especially the 1-0 win against Spurs. That should be the beginning of a new history for West Ham."
Di Canio would dearly love to be a part of it. The Italian has not worked in management since his bruising spell in charge of Sunderland in 2013, instead filling his time as a television pundit for Sky Sports in Italy, but he still hopes to return to West Ham in some capacity in the future.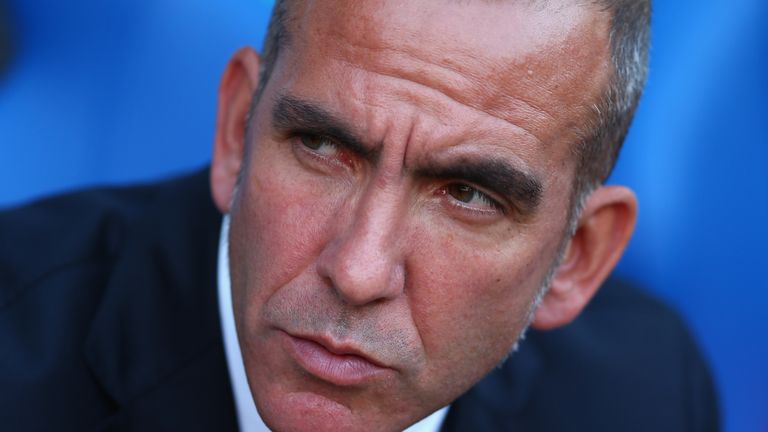 "I have always said it is my destiny to come back to West Ham and I never change my opinion," he says. "Until I die, I hope to have a role at West Ham, because it would be fantastic before finishing my life. I will never give up, but obviously I know that the club have their own programme.
"I follow them with all respect, with my heart and full of passion for West Ham. I will follow them until I die, whether I get a chance to go back or not. I belong to the family." Seeing Di Canio back in east London was a reminder of that. Whatever happens next, those memories will live on.