Javier Hernandez impressed by West Ham's spirit despite early-season defeats
Last Updated: 21/08/17 7:18pm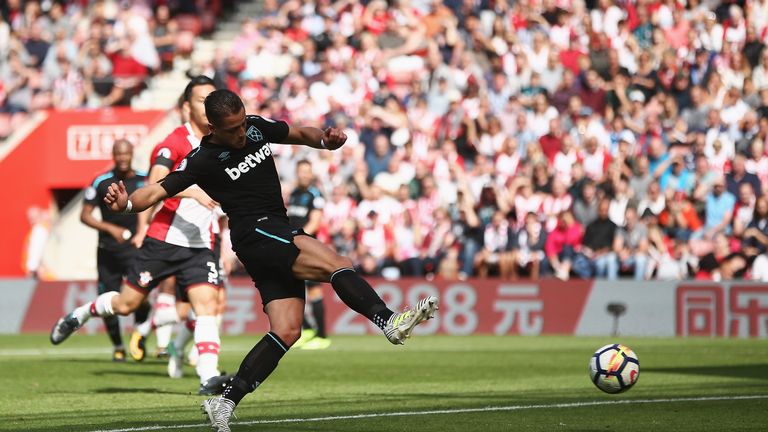 Javier Hernandez is encouraged by the spirit at West Ham despite defeat in his first two games for the club.
Two goals from the summer signing hauled the Hammers back from 2-0 down to 2-2 at Southampton on Saturday after Marko Arnautovic had been sent off.
And while a late penalty gave Saints the points, Hernandez saw enough in his side's never-say-die attitude to leave him positive about the season ahead.
He told Sky Sports News: "We need to look forward, we need to be positive. We cannot stay in the good memories or the bad memories.
"That's the good thing about football - you have the chance of revenge every weekend or every two games per week. That's a good thing."
West Ham were beaten 4-0 at Hernandez's old club Manchester United on the opening weekend, but the £16m striker had the chance to show his predatory instincts at St Mary's.
He said: "It gave me a lot of confidence, not only because I scored the goals but because of the spirit of the whole team.
"I was lucky to score two, but we showed spirit and hunger and we want to prove in every match we will fight until the end to get a good result."