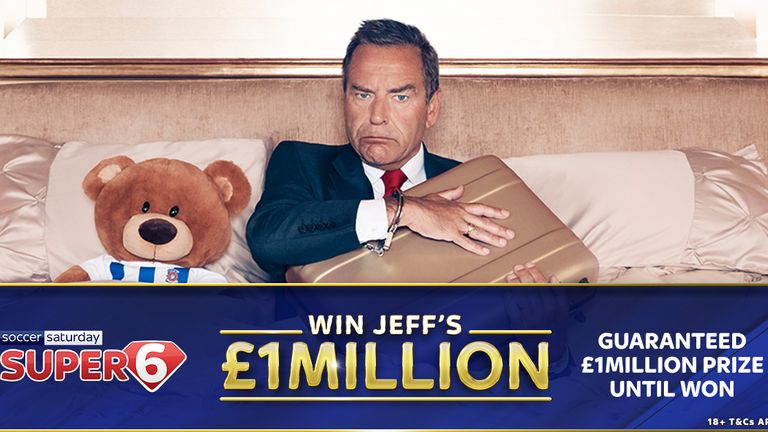 Enter now to go for the £1million Super 6 jackpot on Tuesday evening as Jeff Stelling keeps the briefcase, for now.
Super 6 is the free-to-play football prediction game that puts your football knowledge to the test.
To win the £1million all you have to do is correctly predict the scores in six selected matches. All of the matches on Tuesday are selected from a busy night of action in the Sky Bet Championship.
There wasn't a winner of the top prize on Saturday as an incredible 99.98 per cent of Super 6 players were out of contention at half-time as Burnley went 3-0 up at Chelsea.
It wasn't to be for the remaining 0.02 per cent in the second half as the Clarets won 3-2 but Jonathan Holloway from Mexborough was still smiling as he landed the £10,000 consolation prize via the Golden Goal tie-breaker.
The only two scorelines that Jonathan got wrong were Burnley's win and Huddersfield's 3-2 success at Crystal Palace (he went 1-0 to Chelsea and 1-0 to Huddersfield).
Tuesday's Super 6 line-up
Birmingham v Bolton
Cardiff v Sheffield United
Hull v Wolves
Leeds v Fulham
Middlesbrough v Burton
Millwall v Ipswich