Sunderland's Patrick van Aanholt says heart issue is a 'closed book'
By Keith Downie
Last Updated: 01/12/16 5:20pm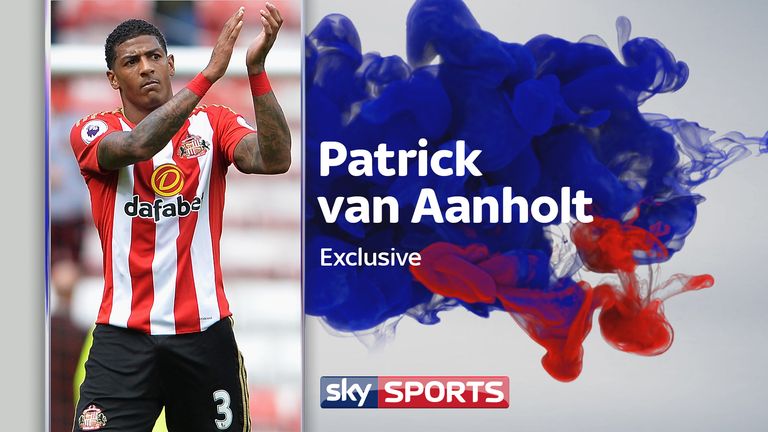 Patrick Van Aanholt insists there is nothing wrong with his heart, claiming he has never felt better.
The Netherlands international was withdrawn from Sunderland's starting line-up just 15 minutes before kick-off at Tottenham in September, after a late phone call from a cardiologist to Sunderland's club doctor.
At the time there were concerns that the left-back was suffering from a heart complaint, but he has gone on to be one of Sunderland's most consistent players in the ten games since.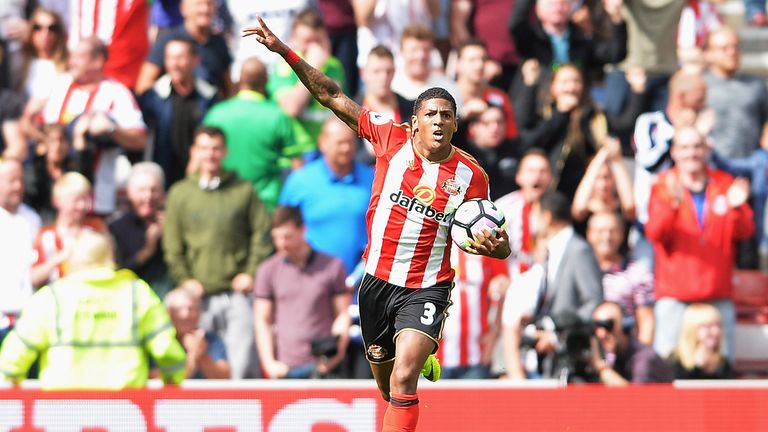 In his first televised interview since the incident, the 26-year-old told Sky Sports News HQ: "The manager has played me every single minute since the incident that day at Tottenham.
"I'm running up and down the pitch so everything is fine. Everyone who knows me knows there is nothing wrong with me - and there is nothing wrong with my heart either.
"Did I get upset and frustrated at the time? Yes, when you read that you have heart problems when people didn't hear the truth from me.
"But you can see it hasn't affected me on the pitch since then. The manager has been good, he protects me and the other players.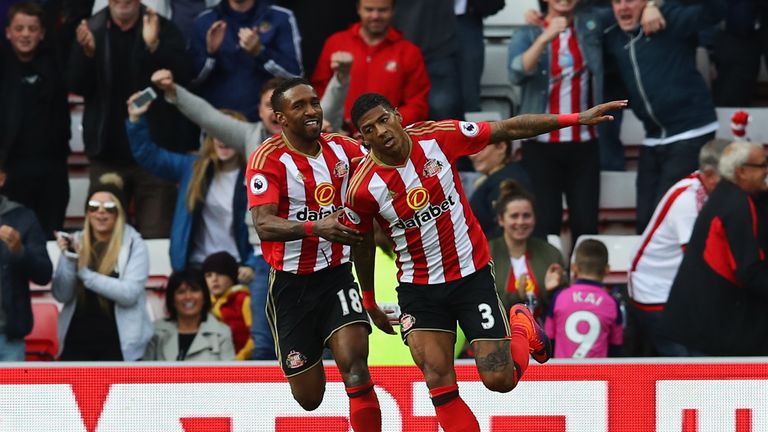 "The issue at Tottenham is a closed book now and I've moved on from it. I'm loving my football right now and enjoying coming in to training every day."
After being omitted from the squad at White Hart Lane, the defender scored against West Brom two weeks later, and he has now hit out at the critics who say he isn't good enough defensively.
Van Aanholt said: "I've shown what I am capable of. I can defend and attack - I am capable of everything.
"All those that are on my back and trying to bring me down don't help. I have been criticised lots of times but I don't care. It makes me even stronger."
Sunderland host champions Leicester on Saturday on the back of earning six points from the past three games. They have enjoyed an up-turn in form that briefly saw them climb off the foot of the Premier League table until defeat at Anfield last weekend.
Van Aanholt spent time on-loan at Saturday's opponents five years ago, and added: "When I was there they were in the Championship but you knew that they wanted to go to the Premier League.
"What they did last season was outstanding - it's been a dream come true for the players because nobody believed they could do what they did.
"It has opened the eyes for every other club out there that they could do that, too. Andy King and Jeff Schlupp are still there, and look at them now - Premier League winners.
"For us it's been nice to pick up some points recently. The belief has always been there and we just needed to get some points on he board.
"We want to win games and win prizes - it's no good battling relegation all the time. But the manager has been able to have a lot more consistency in team selection recently and it has helped.
"Sunderland is like a family and I'm very happy to be part of it. We just need to continue the good work of the last few weeks to turn this around."