David Moyes says referee did Sunderland no favours in defeat to Manchester United
Last Updated: 09/04/17 6:06pm
David Moyes says referee Craig Pawson's decisions were detrimental to his Sunderland side in their 3-0 defeat to Manchester United at the Stadium of Light on Sunday.
Zlatan Ibrahimovic put United 1-0 up on 30 minutes before Seb Larsson was controversially sent off by for a high tackle on Ander Herrera on the stroke of half-time.
Henrikh Mkhitaryan added a second just 45 seconds after the restart before substitute Marcus Rashford rounded off victory with a third in the 89th minute.
Speaking after the game, the Black Cats manager implied Pawson negatively impacted the outcome for his team, who sit rock bottom of the Premier League table, 10 points adrift of safety with just seven games remaining.
He said: "We have to fix our own faults first but I certainly didn't think the decisions helped us today.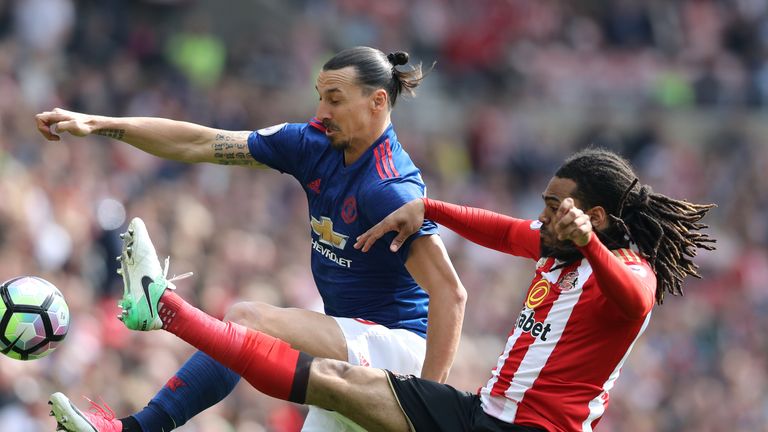 "I don't want to really focus on the referee but I think the decisions today had an impact on the game."
Sunderland will consider an appeal against Larsson's dismissal with the Scot convinced his midfielder was harshly treated.
He added: "We'll have a look at it. I've had a look at it, so don't worry about that.
"I don't want to make you think it's the referee's fault, it's not that. But he gets the ball, he touches the ball. There's no contact at all, so it's not even a booking.
"What I don't want to do is in any way blame the referees because our position is where we are, we are bottom of the league, so let me make that clear first of all, it's nothing to do with referees.
"But I didn't think it was a good decision."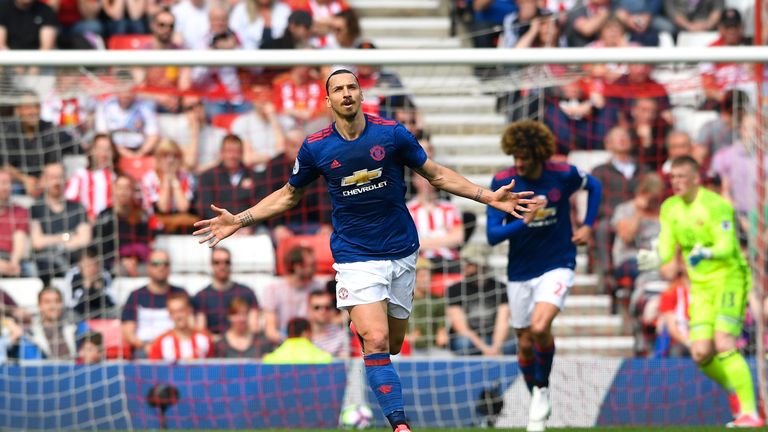 The defeat adds to the woes of the beleaguered manager, who has until Monday to respond to The FA regarding version of events relating to comments made to a reporter following his side's draw with Burnley last month.
Despite admitting the battle to avoid the drop is more difficult that ever, Moyes vowed to fight on ahead of his side's next league outing at home to West Ham.
He said: "We keep fighting, we keep going. We need to give the supporters and everybody that little bit of hope.
"It's still as difficult - probably more difficult because there's a game less. The game less means it's tougher.
"There's no hiding the fact that we're in a difficult position. But we've got a home game next, let's see if we can get some momentum, try to get a win in that and we'll try to do that."