David Moyes lays out Sunderland plans targeting Championship title
By Lyall Thomas
Last Updated: 19/05/17 9:00pm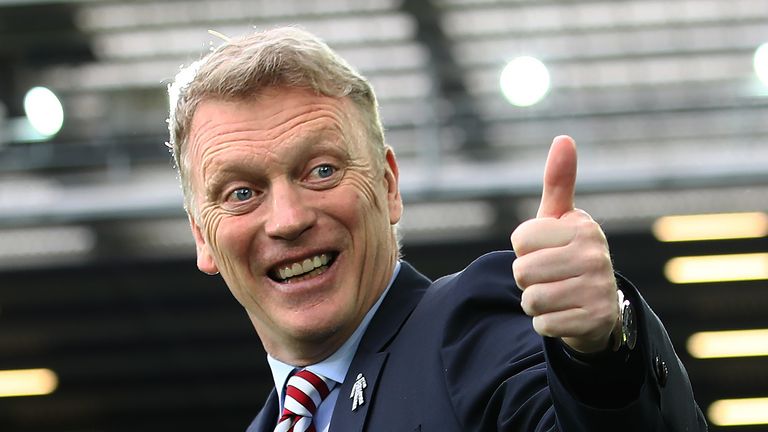 David Moyes has laid out plans for Sunderland with owner Ellis Short with an immediate return to the Premier League the priority.
The Black Cats were relegated several weeks ago and will finish bottom of the top flight regardless of the result in their season finale at champions Chelsea on Sunday.
Moyes insists the club must restructure itself cut its £100m debt and significant wage bill, and a high turnover of players in the summer will help.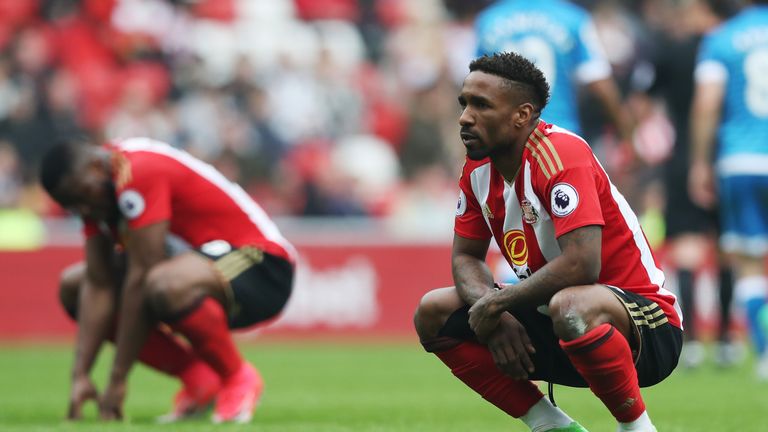 The Scotsman said: "I met Ellis a few weeks ago and we've agreed we'll meet again in a few weeks I've laid out some plans and given him some ideas of what I think things should look like going forward.
"The financial situation is out there to see. We're over £100m in debt. We've quite a large wage budget for the money we take in. That's been accumulated for a while, and somewhere along the line that has to stop.
"I don't think (Sunderland's target) can be anything else (than winning the Championship). Sunderland carry a lot of expectations and arguably Sunderland could be the biggest club in the Championship next year.
"We hope we're back very quickly and seeing what it's like to be champions, to be winners again, could help influence the players.
"We've got a lot of players with Premier League experience but maybe some of the young players will see what it's like. Hopefully those will be times we can have in the future.
"There's a lot of players leaving. There'll be a lot of turnover in the squad and I want to have players who are robust, good characters, and willing to go out there and win, who can make a contribution in the Championship.
"I think we've got a bit of core here. We need to make sure we keep the core and find a way of adding to it."