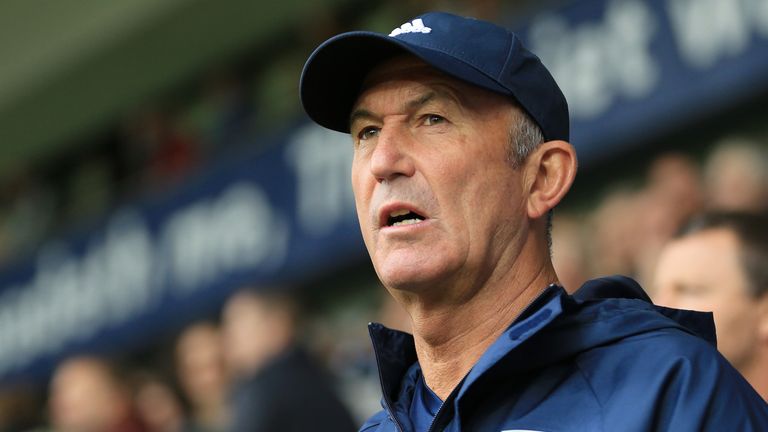 Tony Pulis has described his induction into the League Managers Association (LMA) Hall of Fame in recognition of 1,000 games as manager as an "honour" and a "privilege".
The West Brom head coach, 58, will reach the milestone on Saturday when his Albion side travel to face his former club Stoke in the Premier League.
He will become only the 25th manager in English football to achieve the feat in the modern era, joining an illustrious list of names which includes Sir Matt Busby, Brian Clough, Sir Alex Ferguson, Dario Gradi and Sir Bobby Robson.
Pulis will receive a special award at the 25th LMA Annual Awards Dinner in May next year when he will be formally inducted into the Hall of Fame.
He said: "It is such a privilege to be able to work throughout your career in a sport that you absolutely love. The role of a football manager can be both an exciting and challenging one.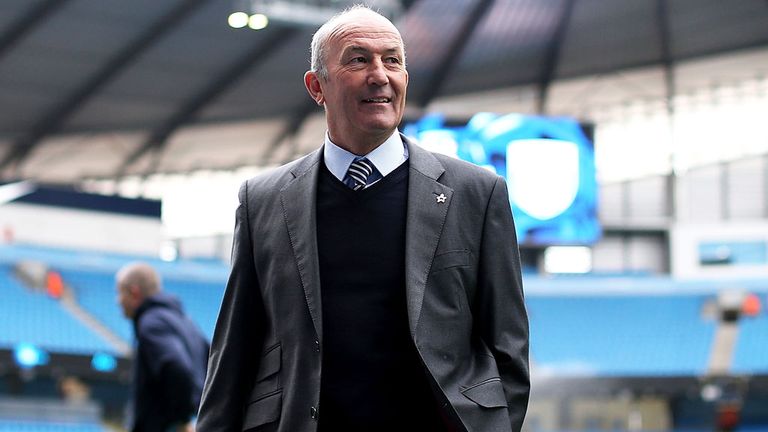 "My journey so far, from those early days as a player to where I am now as a manager has been a wonderful and enjoyable experience.
"I am fortunate to have worked with some terrific owners, chairmen, coaching staff and players and met so many supporters who are so passionate about their football clubs.
"I am extremely proud to be reaching 1,000 matches as a football manager this weekend and honoured to be joining an elite group of managers who have already reached the 1,000-match career milestone.
"The League Managers Association is a thoroughly professional organisation and an integral part of the game, so to be honoured by them and inducted into the LMA Hall of Fame is a very special moment in my career."
Reflecting on the past 20 years, Pulis added: "Players are different to manage now, I wouldn't say they are more difficult to manage. Everything has changed, and I mean everything, but you have to manage if you want to stay in it and you have to change your whole perspective really.
"Players live a different life. They've been blessed. They live in a bubble and they live in a world where they get everything really. They've become film stars."
And looking ahead to the trip to Stoke, where he amassed 464 of his 999 matches as a manager to date, he said: "[The landmark] dropping like that, at a club where I had a wonderful time, is amazing really. I have a lot of respect for [Stoke chairman] Peter [Coates] and his family and the football club.
"I'll go there and I'll enjoy it. I'll be nervous before, as I always am, and I'll be nervous during the game but I'll have a glass of wine after it.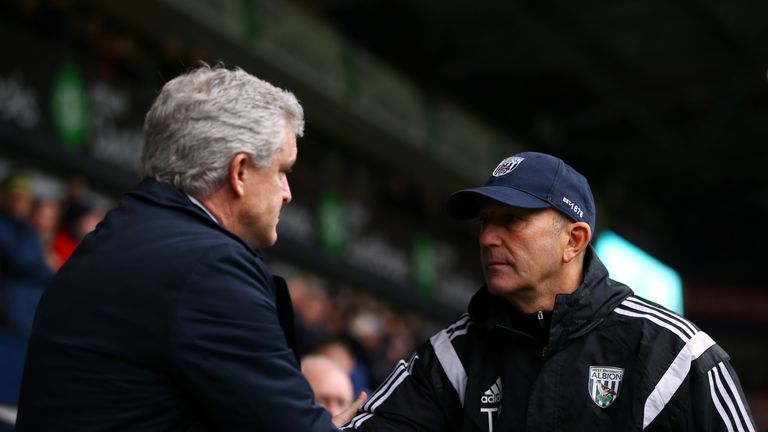 Pulis began his managerial career as successor to Harry Redknapp at Bournemouth and moved on to Gillingham where he achieved promotion from the Third Division.
Short spells at Bristol City and Portsmouth preceded his first spell in charge of Stoke before a brief stint at Plymouth and a return to the Potters, who he guided to the Premier League in 2008 where the club have remained since.
In November 2013, Pulis was appointed manager of Crystal Palace and saved the Eagles from relegation before steering them to an 11th-placed finish in the Premier League the following season.
The Welshman has been head coach of West Brom since New Year's Day 2015 and he will become the fifth Baggies boss to enter the Hall of Fame, alongside Roy Hodgson, Ron Atkinson, Alan Buckley and Denis Smith. Former Albion player Sir Bobby Robson is also in the '1,000 Club'.
Watch Man Utd v Leicester, the Ryder Cup and the EFL Cup as part of our three months' half-price offer.