Alan Pardew says wins are imperative as he backs West Brom side to provide 'entertainment'
By Mathieu Wood
Last Updated: 30/11/17 6:24am
Alan Pardew believes he will have West Brom playing front-foot football and provide "entertainment" to The Hawthorns faithful, but says he will need to yield points in his early days in charge.
The 56-year-old, who has been out of football management since his sacking at Crystal Palace last December, replaces Tony Pulis with the challenge of reviving the Baggies' season.
Fans voiced their discontent with the style of play under Pulis' tenure and Pardew takes charge with his new side languishing in 17th place in the Premier League.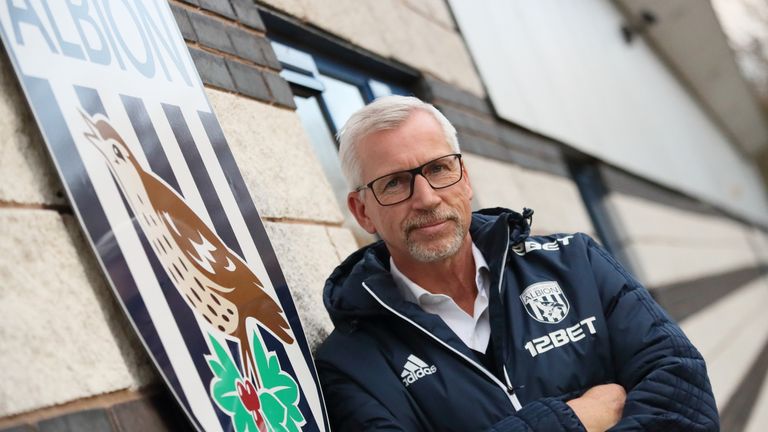 Asked if he believes his job is to provide entertainment or get results, Pardew told Sky Sports News: "It's a two-edged sword. One, Tony is someone I respect greatly and he gets results in the Premier League, there's no doubt about that, but I don't do it in the same way.
"Our records are probably not too dissimilar over the last seven seasons, but when my team plays well, it plays on the front foot, and tries to sustain attacks, and is quite brave at times.
"Slightly different, slightly more hairy scary perhaps, some of the stuff I put out on the pitch, but hopefully some entertainment along the way. But firstly the points, it's everything, win games."
Pardew's first game in charge will see him face former side Palace at The Hawthorns and he expects a "scrap" on Saturday and admits his players will need to be aware of their opponents' "offensive flair" on Saturday.
Pardew said: "I think what we all have to understand is that they are not playing like [they are bottom of the PL]. I think they have been good under Roy Hodgson just recently, he's got them organised like Roy does, and they've got offensive flair. Zaha can beat anyone on their day.
"It's not a game that's going to be a foregone conclusion, just because we're at home and slightly above them, we're going to really have to scrap for this game.
"My experience of the scenario we're in is that we're not going to do it with a silky performance and win 2-0. We're going to have to really scrap, and the end is going to be edgy, and that's even if we're in that position."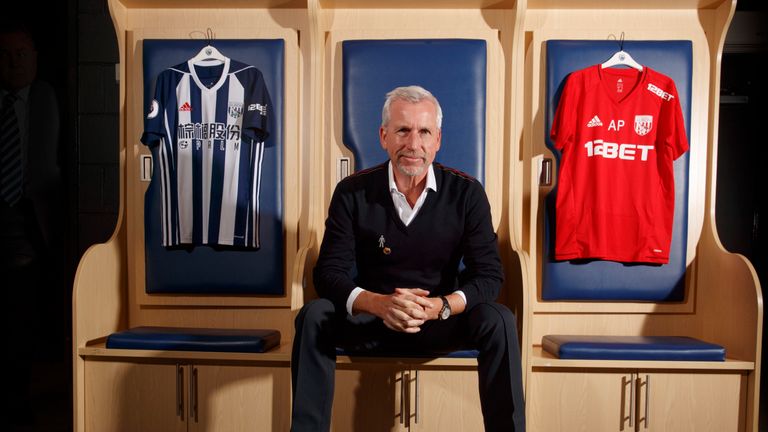 Pardew, who will be joined by former Newcastle assistant John Carver, is under no illusions over his challenge in earning the backing of his new supporters.
"Of course [I need to win them over]," Pardew added. "I have no divine right to walk into a football club, with fans all singing your name, you've got to earn that right. I earned that right at West Ham, I earned that right at Newcastle actually and lost it towards the end, which was unfortunate. And I earned that right at Crystal Palace.
"Straight away you have to earn that on the green stuff. I don't mind that. If the reaction is muted on Saturday I've got no problem with that, I've got to earn it. I've got to earn it by playing well and winning games, and hopefully send a few of our fans home really enjoying what we've put on.
"I don't think that's going to happen Saturday, by the way, but hopefully they can go home and enjoy a win, that's the immediate concern!"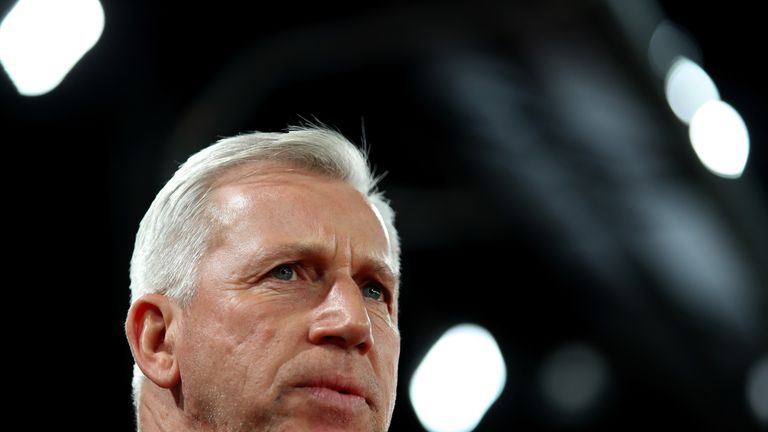 The Baggies will travel to face Swansea after their clash with Palace before tough tests against Liverpool and Manchester United await and Pardew acknowledges his side will only be able to play with more freedom if positive results come his way.
The Englishman, who has worked as a Sky Sports pundit while away from club management, added: "It is sometimes about the team just getting the confidence of a few wins, to free the team up a little bit.
"We've got to win games, I'm not going to be able to do that if we lose on Saturday and lose at Swansea in a few weeks. So we've got to get some points on the board."