Working with Wolves: Can Nuno Espirito Santo and Jorge Mendes signings deliver promotion?
By Johnny Phillips
Last Updated: 03/08/17 11:39am
Wolves have spent big in a bid to mount a Championship promotion challenge so can new boss Nuno Espirito Santo deliver? As part of a special Sky Sports documentary - Working with Wolves - to air on Friday, Johnny Phillips goes behind the scenes to find out about Molineux's "big project"...
"It's a different one," says the new head coach of Wolverhampton Wanderers when asked if this is the biggest challenge he has faced in his managerial career to date. There is plenty to measure the current job at Molineux against. Nuno Espirito Santo guided Portuguese side Rio Ave into Europe for the first time in the club's history. From there he moved to Valencia and led the Spanish club to Champions League qualification before returning to Portugal with another of Europe's giants Porto.
"We are talking about a big project coming to Wolves," Nuno explains. "So it is me and my technical staff trying to help make it big in the future and be able to fight for big things and achieve those things. I know I have come to a hard league. The Championship is a tough competition with good players and good managers. Everybody has the ambition. I'm just one more, trying to help my club and my fans."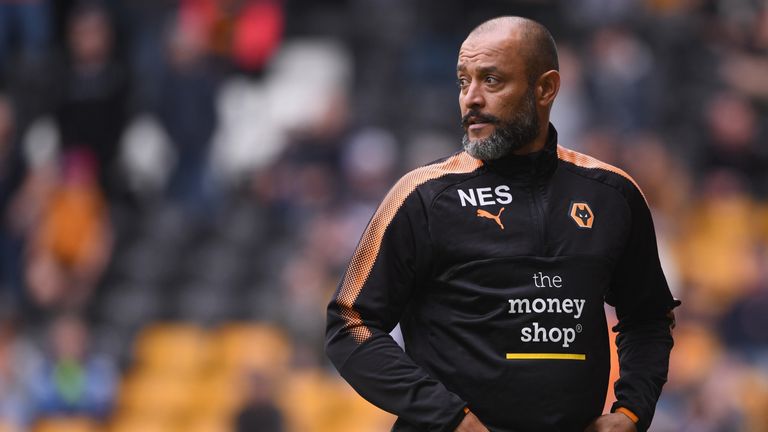 He is an imposing figure - a former goalkeeper - and is discussing his hopes for the club during a break from his work in the manager's office, just across the corridor from the home dressing room where his players have just finished their final pre-season game at Molineux. Wolves defeated 2016 Premier League Champions Leicester City with a single goal from Portuguese winger Ivan Cavaleiro.
It is unwise to read too much into these pre-season run-outs, but Nuno's imprint was there. Deliberate build-up play, an emphasis on possession and quick attacking when the moment was right. Supporters, so often keen for a more direct approach at home, appeared ready to embrace the new era.
"We have to be patient and really persistent every day putting things together. It will take time. Most of all we must make the players believe that what we are doing can help them," the head coach adds.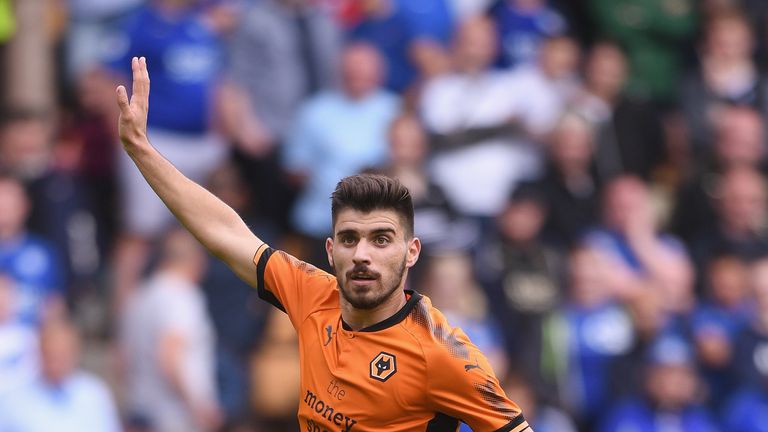 The size of the job should not be underestimated. The Championship is packed with Premier League wannabes and Wolves have not gone down a conventional route in their attempts to win promotion. A few miles down the road in Birmingham, Harry Redknapp and Steve Bruce are relying more on experienced British players to do the job. At Wolves, alongside an entire management team unfamiliar to this division, they have brought in six Portuguese players over the last 12 months. The pick of them, Ruben Neves from Porto, cost £15m, eclipsing the previous record spend of £13m on Helder Costa.
Much of the transfer business is the work of super-agent Jorge Mendes, a business associate of the club's owners Fosun International, and it has put the club under a scrutiny they are not used to.
"If this wasn't an attractive proposition for a player than they wouldn't come here. Ultimately players have got a say in where they want to play their football and where they want to go, regardless of anyone's opinion on that," says managing director Laurie Dalrymple. "Clearly Jorge Mendes is someone who works relatively closely with the owners, because he is a known associate and they have different business connections. So if he gives us some of that competitive advantage in terms of getting players across our desk, that we would do from any other agents anyway, then we are completely comfortable with that."
The chairman, Jeff Shi, has just moved over to the country after an unsatisfactory year travelling back and forth from Shanghai. He spends each morning at the training ground watching the players his company has invested heavily in.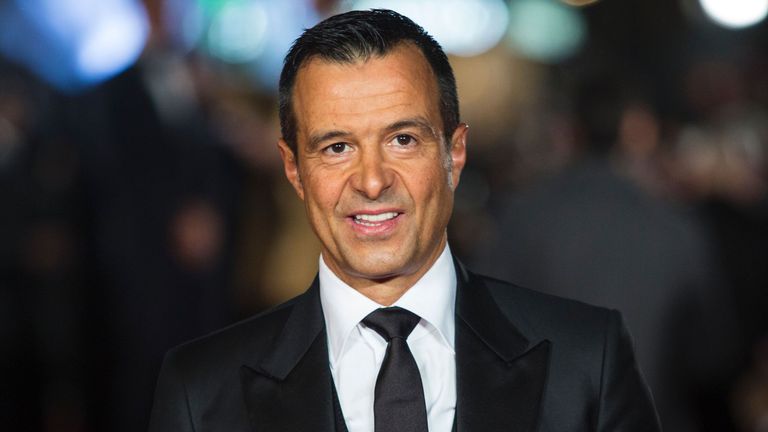 "I talk with Nuno every day and I talk with the players sometimes, I want to know what they are doing," says Shi. "The strategy for the club is that we are trying to find young, talented players from around the world. Also, we are trying to get a good academy to cultivate young local talent into the first team. A young and hungry talented team is what we want our identity to be."
The new arrivals have adapted well. During three days spent at the club, our cameras were given a close-up view of the management and first team squad at work. "We are not used to being in the second league here but I think it is a great opportunity to get promotion. It's exciting, we all want to reach the Premier League," says Diogo Jota, a winger on loan from Atletico Madrid.
"It has been a good first few weeks working here because we all got to know each other quickly. When I arrived to do the medical exams I didn't realise how big the club was, I was very impressed with everything here and the stadium as well," adds Roderick Miranda. The central defender played for Nuno at Rio Ave and has taken his place in a back three in a revamped formation. "He is a manager that likes a clean sheet. He loves to have the ball and control the game. He wants to put these ideas inside the club."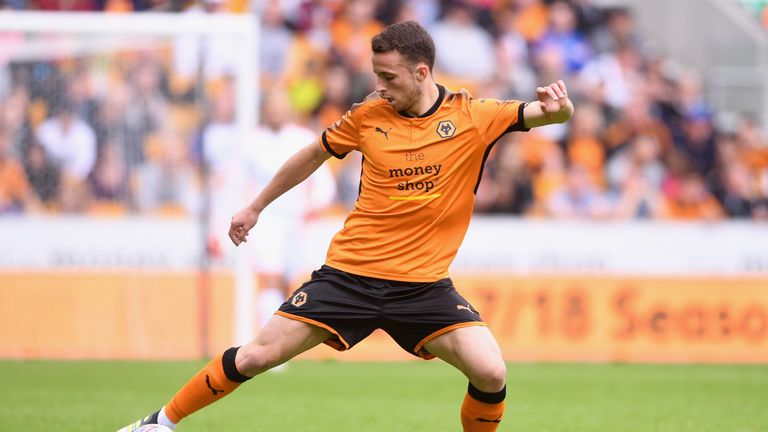 Alongside Miranda is the affable Scouser Conor Coady. The former Liverpool man came to the club as a midfielder but has responded well to the demands of the new coaching staff as part of that three-man defence.
"I expect us to be more of a possession team and keep the ball moving, to buy into what the gaffer is teaching us," Coady says. "It's learning how to do what the coaches want you to do. It's been up to us to get up to speed and get on with it. The new methods have been brilliant for the boys, they're really helping us. It's been a tough pre-season but one the boys have really enjoyed. "
For Dave Edwards, who has spent almost a decade at Wolves, the changes have been the biggest he has known since making the move from Luton Town back in January 2008. "It's been well received by the lads, the training ground has changed a lot. There has been a massive influx of players so hopefully we can all gel in time for the start of the season."
Wolves are taking a fresh and untried approach at this level. The outcome of the finished work next May will be hard to predict. So does the league season represents a blank canvas? "We've started to spend a little bit more money than the past, even more than we did in the Premier League. I think there's a little bit more expectation and there is going to be a lot of pressure on the boys to perform," Edwards continues.
"Yeah, having a whole new blank canvas, with everything from last season gone out of the window in terms of style of play and the culture at the club, has meant it has been a whole rebuild. Everyone has got on board with it. The manager and the staff have been great. It's been different but I can really see what the manager is trying to introduce to the boys and his way of winning football matches."
The first league game of the season at home to Middlesbrough on Saturday is a sell-out among home support and it could see the club's highest attendance since 1981. There have been hopes and dreams under big spending owners here before, but nothing quite like this. The new era - the Nuno era - begins with fresh optimism among the gold and black.
Watch Working With Wolves at 10:15pm on Sky Sports Football this Friday, with repeats throughout the weekend.