Stoke manager Mark Hughes encouraged despite opening day defeat
By Charlotte Marsh
Last Updated: 12/08/17 7:28pm
Mark Hughes says he is encouraged by the performance from his Stoke side despite their opening day defeat to Everton.
The Potters were outdone by a fairy-tale goal from Wayne Rooney, who nodded home in first half added time to seal the 1-0 victory for Everton.
But despite the result, Hughes says he was generally pleased by what he saw from his team and believes they matched Everton for long spells of the game.
"We are disappointed about the result clearly because we wanted to get off to a winning start if we could but the key from our point of view, it was the level of performance we are looking to produce so I was reasonably pleased with that," he told Sky Sports.
"We had periods of good control in the game without ever really having those clear cut chances that you need, albeit at the end, Pickford made an outstanding save to protect the result for Everton.
"We kept on pushing and over the course of 90 minutes, Everton didn't really have too many clear cut chances so we restricted a very good side who spent a lot of money and have got a lot of quality. I think that all bodes well for the games we have ahead of us.
"We're a decent side at this level and I don't think there was much difference between the two teams today. That's encouraging for us, we know we're a good side with good players, we just need a little bit more of a cutting edge and that ability to take chances if they are few and far between in games which it was today."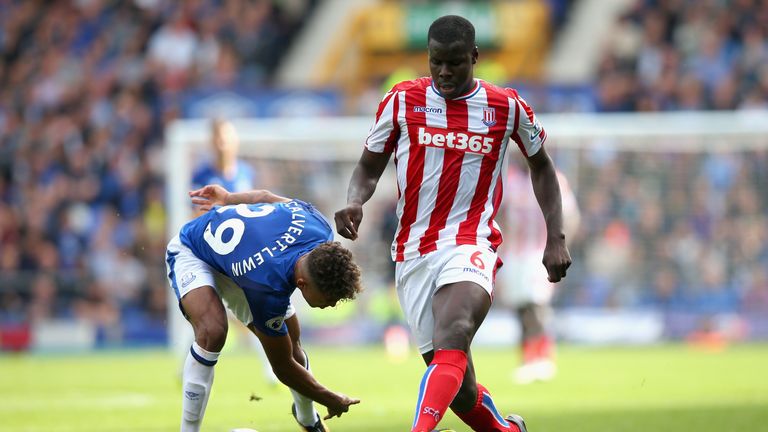 Stoke have already brought a few players in this summer, with Kurt Zouma, Darren Fletcher and Eric Choupo-Moting all making their debuts on Saturday, but Hughes says they are eyeing a few more arrivals.
"We need a couple more players if we can, we're hopeful in that regard, but we're not unlike any of the other clubs in and around us so we'll try and make that happen," he added.
"Like I said, the performance was fine, the result could have been better and based on the performance, I thought we deserved better."