Leicester boss Claudio Ranieri hails team performance at Swansea
By Allan Valente
Last Updated: 05/12/15 6:56pm
Leicester boss Claudio Ranieri hailed his team's performance as they beat Swansea 3-0 to go back to the top of the Premier League.
Jamie Vardy's scoring run came to an end but he contributed as a Riyad Mahrez hat-trick was more than enough to see off a lacklustre Swans side at the Liberty Stadium.
The Italian downplayed Vardy being unable to continue his fine run of scoring and, despite a brilliant individual display from Mahrez, he was keen to highlight the performance of his team as a whole.
"I feel good because we gave a very good performance, a good match," Ranieri said. "We scored three goals, we had another three or four clear chances, we had a clean sheet. I'm very glad for these reasons, not because we are top of the league.
"He [Vardy] had a chance, today he didn't score. Mahrez scoring three times is good for the team.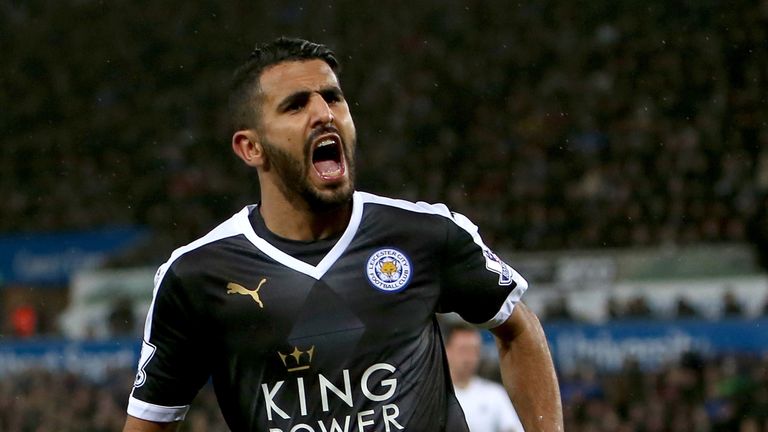 "Always I ask the players to play for the team; the team is the leader for us and that is important. Everybody made a fantastic contribution."
Ranieri's side now sit two points clear of Arsenal at the top of the Premier League but the 64-year-old is refusing to see past his aim of securing 40 points to ensure Leicester's survival in the top flight.
"I don't change my first goal. My ambition is very high but my goal is that [40 points]," he said.
"Now is important as the big teams, the big champions, arrive and there will be very tough matches over Christmas. We have Chelsea, Everton, Liverpool, [Manchester] City - not bad.
"Our fans must dream but we must stay calm and keep our feet on the ground."
Mahrez hailed a "perfect day" as he secured his first hat-trick but shared his manager's sentiments about focussing on getting 40 points.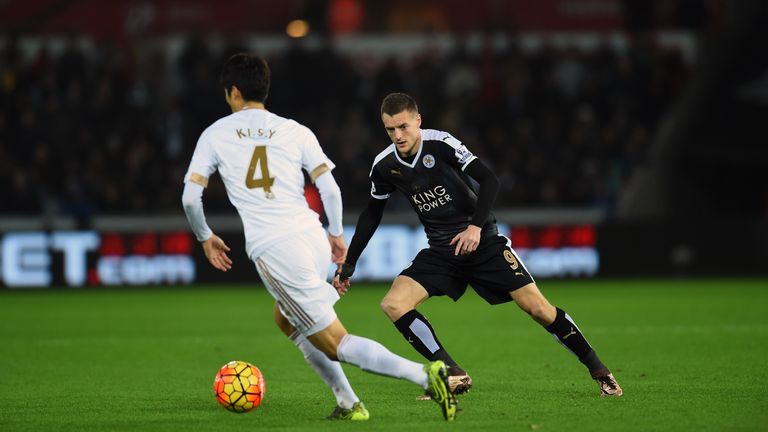 "It was a perfect day today," he said. "We won, we are top of the league and I scored a hat-trick to help the team to win so I am happy and everything is good. It is my first ever [hat-trick] in my little career.
"The most important thing for us is to have the 40 points then after we get those points we can speak about something else but at the moment we just want to have the 40 points and after we will see."