Midfielder N'Golo Kante insists he is "only focused on Leicester" after reports he could be the subject of a bid from Juventus or Chelsea in the summer.
The Daily Mirror and several news outlets in Italy have claimed Juventus will sell Paul Pogba this summer and use the cash to make a move for Kante, who was named for the first time in the France squad this month.
But Kante, who has been superb since joining the Foxes for £5.6m from Caen last summer, says he does "not pay much attention to rumours".
"I'm only focused on Leicester. We have a season to finish, otherwise I haven't heard anything," he said.
"As long as a club doesn't approach me directly, I don't pay too much attention to the rumours. The Premier League is a competition that suits me, which is perhaps more praise to myself.
"It's more direct, more rhythmic than Ligue 1. My team also gives me value. My team defends very well, it works hard not to concede goals and everyone in the team defends.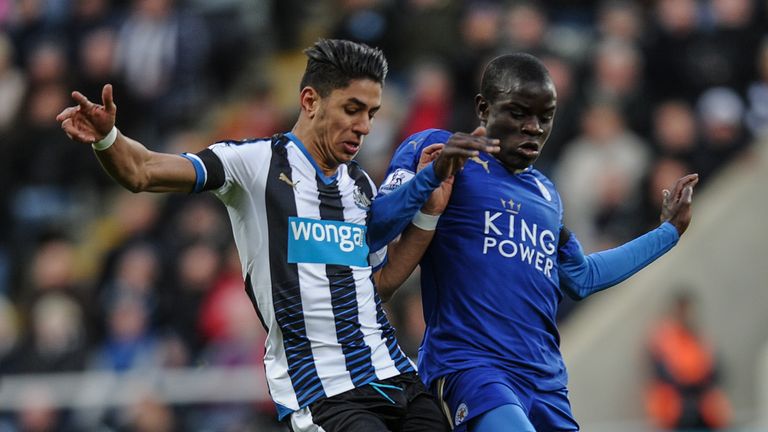 "Then we try to go forward quickly when we have the ball. I think the quality of my team helped me show my value."
Kante has made 33 appearances under Claudio Ranieri this term and he has praised the effect the Italian has had on developing his game.
"On the defensive side, he insisted on a few points for me earlier in the season; when to drop back and change my position, so I help defenders in the defensive phase," Kante said.
"He also gave us confidence by telling us that we were a good team, we could do something in the Premier League, something we could maintain. That's how he manages the group. He manages the group very well."
France play Netherlands in Amsterdam next Tuesday.