Riyad Mahrez surprises young Leicester fans after penalty celebrations
Last Updated: 01/12/16 12:20pm
Leicester forward Riyad Mahrez surprised young Foxes fans after their joyous penalty celebrations were caught on camera on Saturday.
The four boys were spotted in the crowd by eagle-eyed cameramen as they looked on nervously with the Algerian set to take the first of two penalties awarded to Leicester as they drew 2-2 with Middlesbrough. 
Archie Holm, Liam Letts, Leon Oscar Shakespeare and Alfie Marriott were ecstatic when Mahrez found the back of the net, and even warranted a Goals on Sunday analysis from Chris Kamara.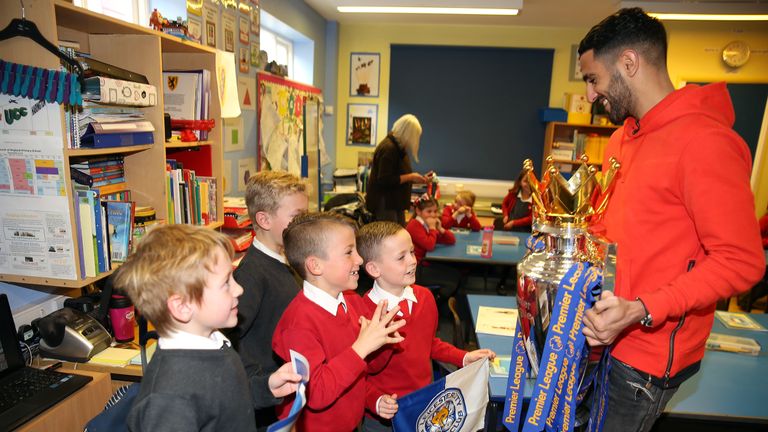 After the scenes hit television screens around the country, the Premier League winner grabbed the trophy he won in May and headed to Tugby Church of England Primary School in the Leicestershire countryside to surprise the young fans.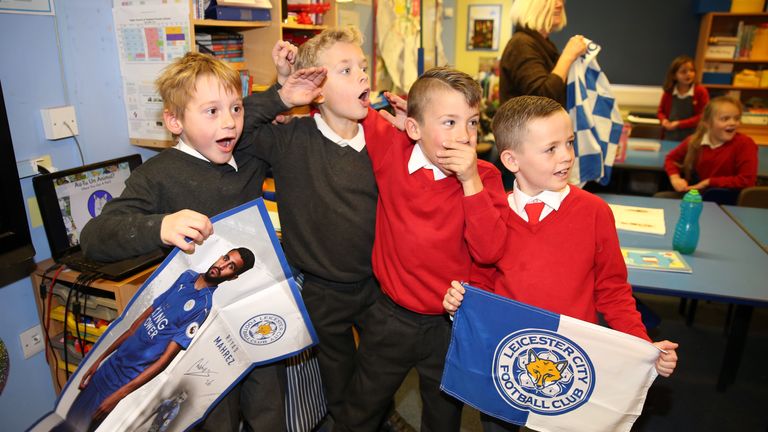 He surprised the quartet and their class-mates, thanking them for their brilliant celebrations and signing autographs for the children as well as posing for pictures with the delighted boys.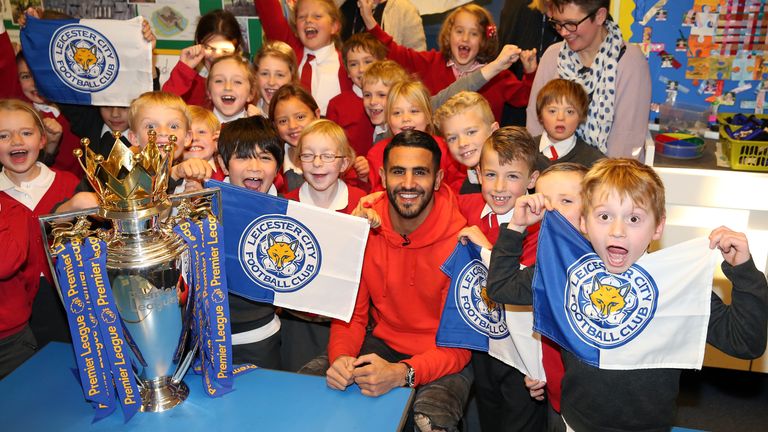 They were just as excitable to meet Mahrez on what was certainly not a normal day at school, proudly showing their Leicester flags after an unforgettable experience for the buoyant fans.