Steve Evans safe as Leeds boss, says chairman Massimo Cellino
By Paul Vinnell
Last Updated: 01/03/16 6:48pm
Steve Evans will not be sacked as Leeds United boss, chairman Massimo Cellino has told Sky Sports News HQ.
Leeds were hammered 4-0 at Brighton on Monday night, and Evans was ordered not to speak to the media by Cellino. 
That sparked speculation that he would be sacked, but Cellino says Evans' job is safe.
When asked if he was going to sack Evans, Cellino said: "Come on. That is not the problem. I wish it was just this problem.
"We have a problem because we are in an emergency moment. We have five players out and I didn't speak with him after the game because we aware both very disappointed and very embarrassed about what happened, but it is not just because of the coach.
"I am very embarrassed for the supporters because they really are better than this team. That is the only thing I can say.
"At the moment we have to face that I took this club after 12 years of problems and I tried to fix everything that was left to fix. And you cannot repair everything that has decayed in 12 years.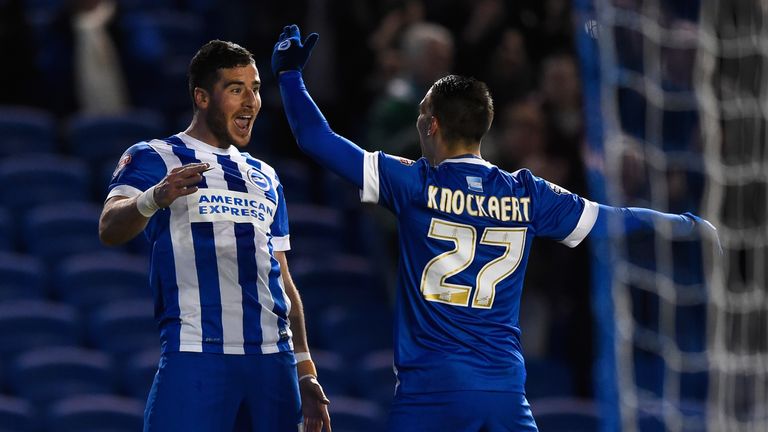 "I also had economic problems in the past and the focus then was to avoid making the same mistakes of the people that were at the club before me. To do nice things you need time."
But the Italian also told Sky Sports News HQ that he did not want Evans speaking to the media after the game because he felt his head coach had been doing "talking too much" recently.
"The last few weeks he has been talking too much about the future, his contract, the players," Cellino said.
"He has to focus on the game. We are missing four or five players from the first-team squad and we are in an emergency, and instead of complaining we must just focus and try and play altogether and not just complain in the media.
"The best way to speak with fans is to play good football and not just talking in the media."
Cellino - who did not watch the second half of the game - has faced calls from some supporters to leave the club but the Sardinean says that is far from straightforward
"The supporters have a right to complain and sometimes they don't have anybody else to complain about," he said.
"I have to accept everything and respect everything but it is not too easy to just walk away when you are doing something you think is good. I think I am doing the right thing for this club and I am going to show it.
"The fans want to win that is it."
Asked by Jim White if he would stick around for the full 90 minutes next time Leeds played, Cellino said: "Come on Jim don't play with me. "Maybe I will stay 85 minutes or 95 minutes. Thank you very much but that is not the issue."
His team-mate Toumani Diagouraga also apologised, saying Leeds players intend to bounce back when they welcome fellow strugglers Bolton to Elland Road on Saturday.
He tweeted: "That 1st half performance wasn't good enough sorry to everyone who travelled all the way down we be looking to put it right on Saturday."
Some Leeds players took to social media after the game to apologise to fans for the side's first-half performance.
Winger Mustapha Carayol tweeted: "I want to apologise to the fans 2night that was totally unacceptable 1st half performance..Wish all the travelling fans a safe journey home!"