Steve Sidwell interview: His hopes for Brighton and his coaching plans
By Adam Bate
Last Updated: 12/08/16 9:03pm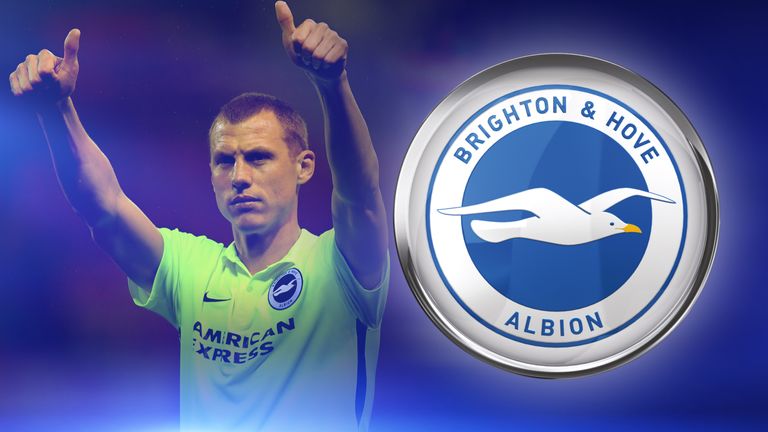 Ahead of Brighton's Friday night clash with Nottingham Forest live on Sky Sports, Adam Bate caught up with midfielder Steve Sidwell to find out the mood in the camp, the changes at the club since his first spell and why he is now thinking like a coach...
They say the Championship is tough so what's it like after almost a decade away? Brighton's Steve Sidwell can't say he's missed it after spending the bulk of his career in the Premier League, but he is excited about the club's future and his own career beyond retirement.
In February, Sidwell rejoined the side he'd played for as a teenager on loan from Arsenal. With more than 13 years having passed since then, it wasn't just the personnel at Brighton that had changed. There was a new stadium, a new training ground and new ambitions.
Chris Hughton's men missed out on promotion in May but Sidwell has turned his loan into a one-year contract and the optimism remains. Speaking to him about the Seagulls, his eyes light up and it's obvious he's invigorated by being back. He even refers to the place as home.
"I'm enjoying it," he tells Sky Sports. "I'm in Epsom at the top of the A23 so it's an easy route to get down and I car share with David Stockdale who lives around the corner from me. It's back home for me as I spent a lot of summers down there.
"It was an easy decision. Just missing out last year gave me that bit more of an incentive to sign again and go one more. The lads are really good and the dressing room is probably one of the best that I've been in for feeling at ease. There are no egos."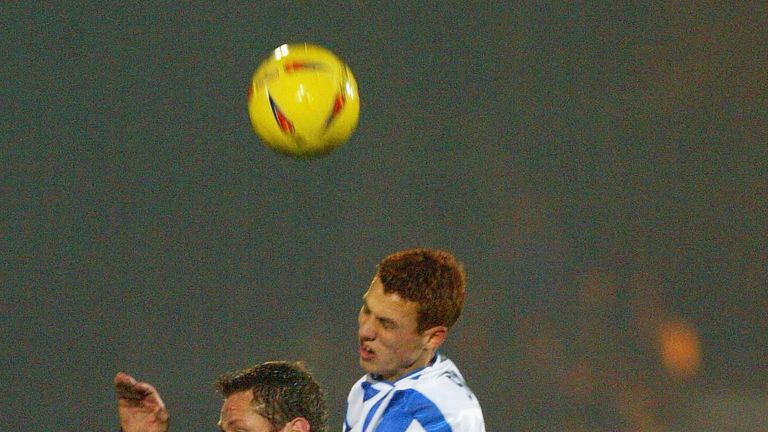 The feeling persists that it's a club going in the right direction. The days of the Withdean are long gone. "It was a running track with a temporary stand," recalls Sidwell. "A lot's changed since then but it just shows the intent and the good hands that the football club is in.
"The infrastructure is there to see. The stadium is fantastic and the stadium is on a par with most Premier League teams if not better than some. It's just doing the hard bit which is on the pitch. It's all geared up for the Premier League, it's just getting there."
That won't be easy given the calibre of team in the Championship this season. Brighton are around sixth favourites for promotion and it's perhaps telling that Sidwell can name-check the other contenders in quick time.
"Every year is tough," he says. "But you only have to look at this year with the teams coming down like Aston Villa, Norwich and Newcastle. Then you have got teams like Derby and Sheffield Wednesday that are still there and spending.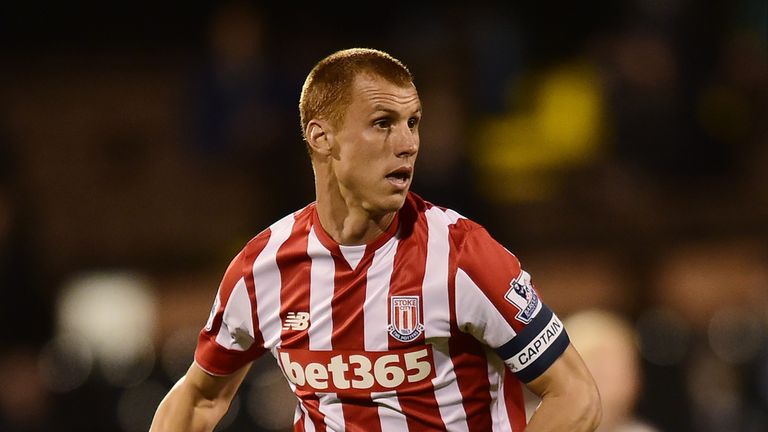 "It's going to be a tough year to do it but I've got belief in the manager and the squad that it can be done."

Sidwell is full of admiration for Hughton, a man he describes as "good as gold" and "humble" - pointing to his strong relationship with the board as being critical.
Interestingly, Hughton himself has spoken of this importance of managing upwards and there's a strong sense within the game that he's a manager from whom others can learn - even a player who started out under Arsene Wenger and later played for Jose Mourinho.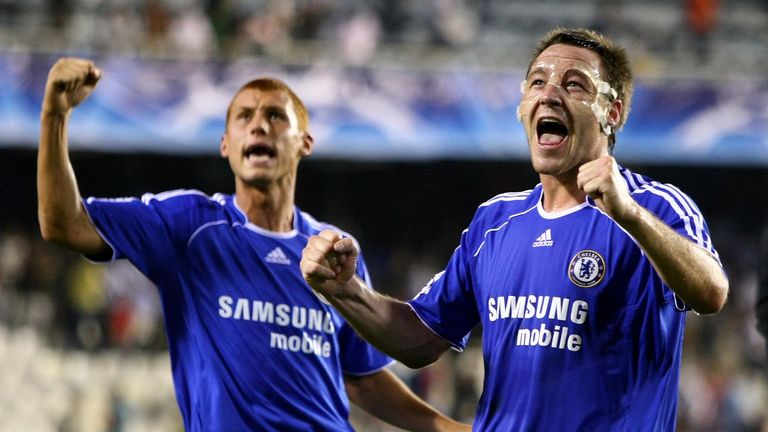 Sidwell is certainly keen to do so. He's already completed his UEFA B Licence and is now studying for his A Licence. "It's so different from being a player," he explains. "You have to be able to stand up in front of a group and get your ideas across. So I am learning a lot."
For now, he's focusing on coaching youngsters and is planning to take sessions at Brighton this season. The 33-year-old admits it's now shaping the way that he sees the game. "You're thinking about things and what you would do," he adds. "It's been a big change in mind-set.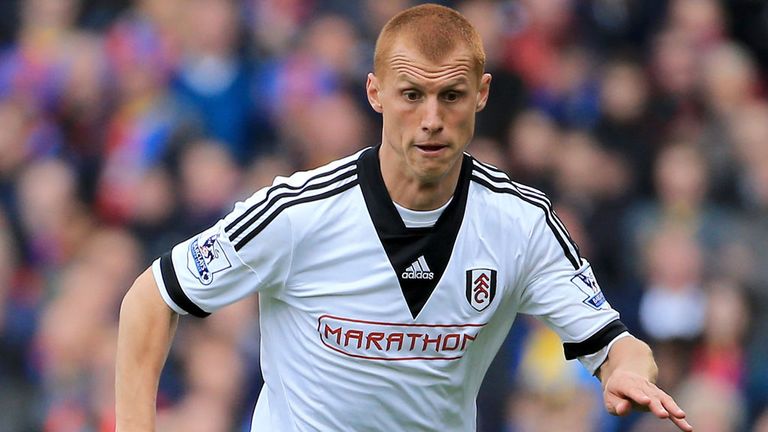 "I find myself watching games now and it feels completely different. I'm not watching the ball but I'm watching the winger to see why he hasn't tucked in or why someone else hasn't made that run. It's annoying in a way because I can't just enjoy the game like I used to."
Sidwell is doing media work - "that's all part of it for managers and coaches now too" - and certainly has the contacts for when he wants to begin his coaching career in earnest. "I'm fortunate that I've played for quite a few clubs," he adds. "And some big clubs."
I find myself watching games now and it feels completely different. It's annoying in a way because I can't just enjoy the game like I used to.
Steve Sidwell on coaching
But before that, there is the not insignificant business of his first full Championship season since he scored 10 goals for Steve Coppell's Reading as they won the title with a record points tally in 2006. "In some ways it is easier because I've got all that experience," he says.
"I also had four of five years of it before I got to the top so I know what to expect. I wouldn't say I missed it but I want to carry on for as long as I can and play to the highest level. If that's in the Championship then so be it but I really want to get Brighton up."
And then extending his stay? "I'm 33 now and you have to respect that you don't get too many two-year contracts at that stage," he says. "That's just the way football is and I understand that. It's one-year deals now, but we'll see what the future holds."
One senses that Sidwell is looking beyond that one-year contract in more ways than one. A second Championship winners' medal is the immediate ambition and would be a special day, but he plans to stay in football for life. "It's the best game in the world," he says.