Scottish Premiership awards for Tommy Wright and Michael O'Halloran of St Johnstone
Last Updated: 07/09/17 2:40pm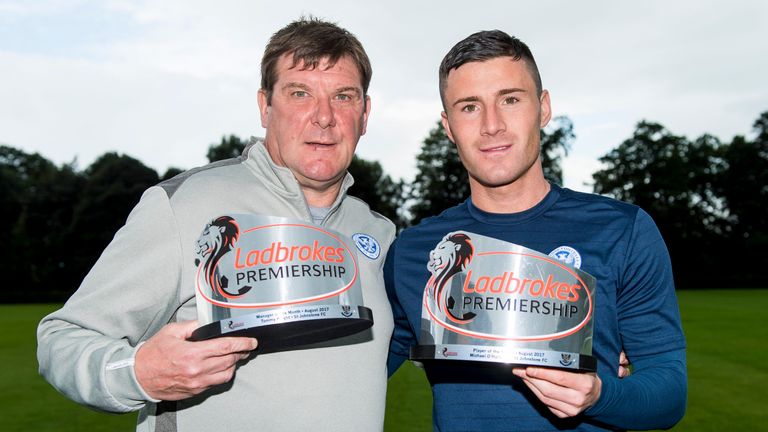 St Johnstone duo Tommy Wright and Michael O'Halloran have picked up the Ladbrokes Premiership awards for August.
The Saints have made a very impressive start to the season and are third in the table after three wins and a 1-1 draw at champions Celtic.
And Wright has been named Premiership manager of the month for supervising St Johnstone's impressive start to the campaign.
O'Halloran is back at St Johnstone, on loan from Rangers, and the forward is the current top scorer in the Premiership with four goals so far.
Wright told Sky Sports News: "After Europe, which was a huge disappointment around the club (Europa League loss to Trakai), the players showed a lot of character.
"We then went on and had a really good pre-season, and to win your first three games put us in a really good place, going to Celtic.
"We had a really good performance there and, but for conceding in the last 10 minutes, we could have been the first team to beat them (Celtic are unbeaten domestically for over 50 games).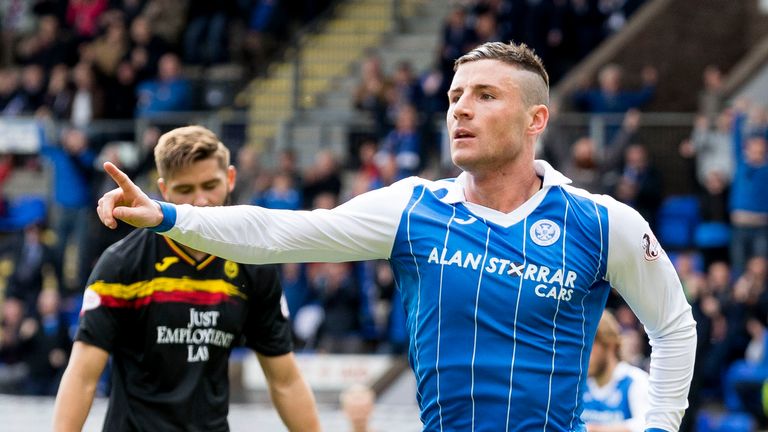 "But, to have 10 points and Celtic away from home being one of those games, that is probably the best I could have hoped for."
Rangers manager Pedro Caixinha has suggested that there is no future for O'Halloran at Ibrox, branding him "not my type of player".
St Johnstone may be able to take advantage and Wright said: "The thing would be to try and keep him longer than the initial loan period to January but, if he keeps on scoring, which I want him to, that might make it more difficult
"It was surprising Rangers came out and said they didn't want him back but that will hopefully benefit us in the long term."