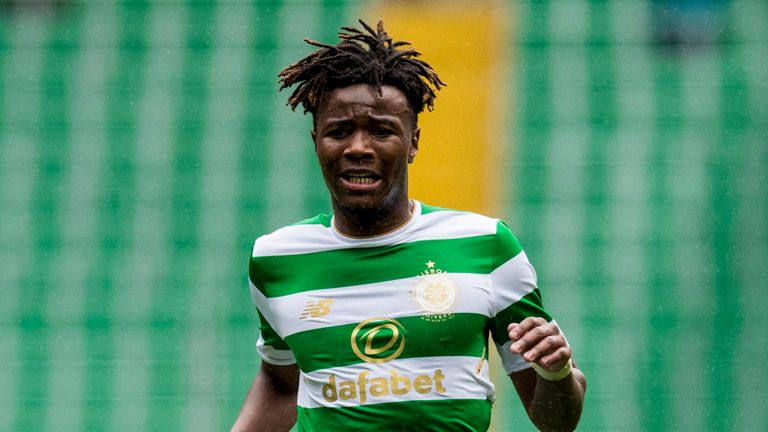 Celtic midfielder Kundai Benyu says his aim is to convince manager Brendan Rodgers he can quickly become a regular.
The 19-year-old has already changed his manager's mind after his performances in training and against Lyon on Saturday led Rodgers to ditch plans to send the midfielder out on loan.
Benyu arrived from Ipswich this summer after a loan spell at Aldershot last season and he is determined to make an instant impact.
He said: "I wasn't sure if I was going to go out on loan but I have come here and worked as hard as I can so I'm happy to stay and fight for my place.
"I would much rather be settled in Glasgow with the boys playing week in, week out.
"Given time and me working hard in training, listening to the gaffer's advice, I think I will be able to get in the team as much as I can.
"I think I am ready to step in now if the gaffer calls upon me but the main objective is to keep working hard in training every day."
Celtic lost 4-0 against the French side but were goalless at half-time and three goals came in the final half hour when Rodgers introduced a number of young players.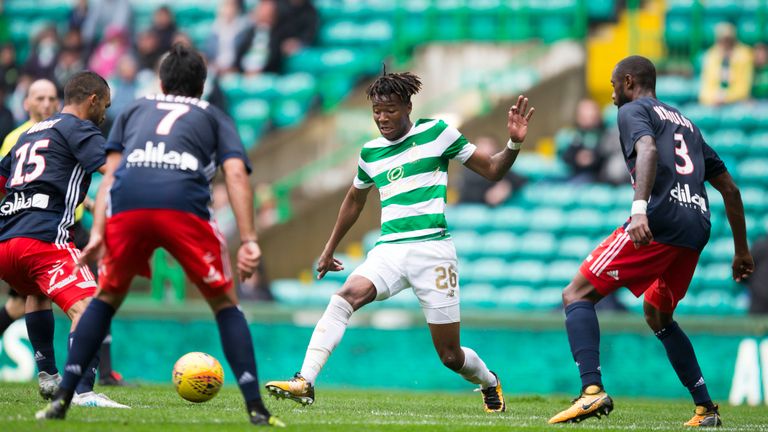 Benyu turned down the advances of Premier League clubs to sign for Celtic in June, and the teenager played for the first 70 minutes and gave Rodgers plenty to think about.
"He has surprised me, to be honest," Rodgers said. "Obviously he's a young player and we will just see how he develops.
"Initially the plan was to have him in, thinking he could come in and get an idea of how we work and then go on loan. But I have changed my mind with him over this period of time, just watching him.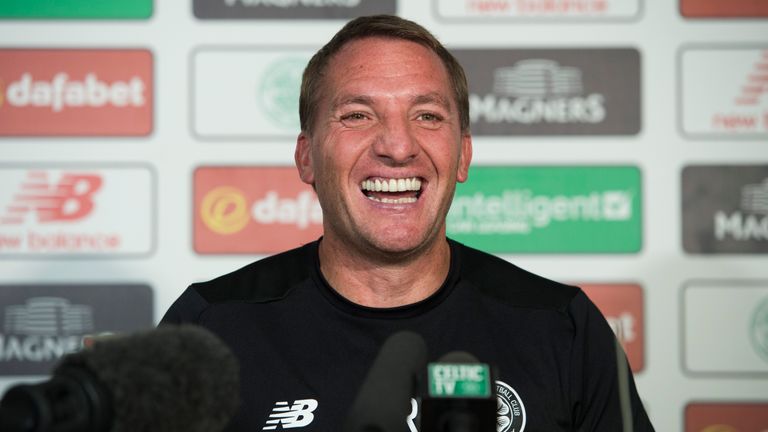 "It's going to be good for him to come in and have six months with us initially to see how we work and train, and get an education in our football idea and then we'll review it again in January and see how he is at. He is certainly a boy who can contribute for us and he has done very well.
"You see what we are trying to build here in players who are technically gifted but they have to have good mobility and physicality, and he has that.
"He has come in and played with a nice little edge. He's competitive and he has confidence.
"How he receives the ball is very good. He's an attacking player who wants to get goals and he's quite exciting. I thought he was very good for a 19-year-old coming into this environment and, looking at him at close-hand, he has done very well."