Lionel Messi should not start El Clasico for Barcelona - Terry Gibson
Last Updated: 17/11/15 12:39pm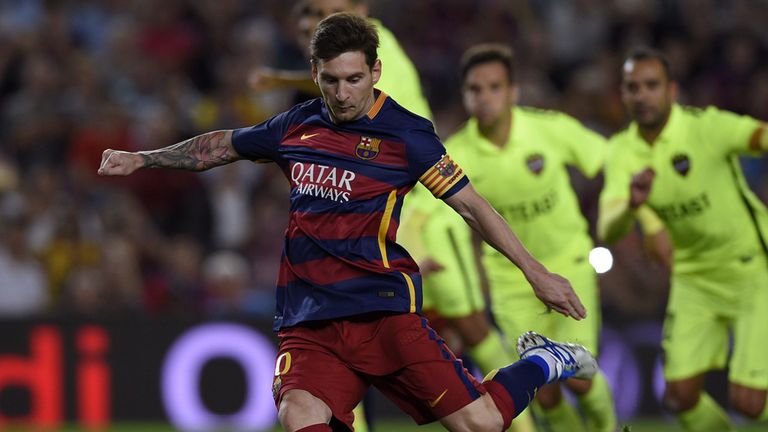 Will Lionel Messi be fit for El Clasico? That's the question being asked with Barcelona's trip to Real Madrid - live on Sky Sports this Saturday - just days away.
Messi, who has not featured for Barca since a 2-1 victory over Las Palmas at the end of September, has given boss Luis Enrique a boost ahead of the first Clasico of the season by returning to full training following a knee ligament injury.
But will we see the Argentina international back on the pitch at the Bernabeu?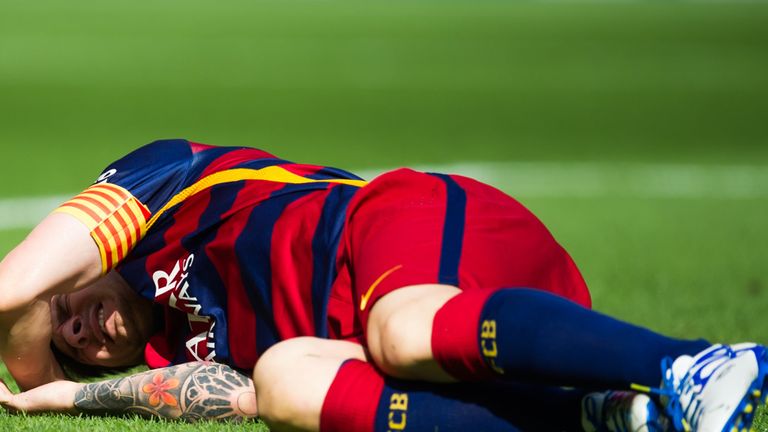 Sky Sports Spanish football expert Terry Gibson, speaking on the La Liga Weekly podcast, thinks Messi should only be on the bench - even if he is 100 per cent fit.
"If his knee has recovered totally, 100 per cent - not 99 but 100 - I would have him on the bench because there is no way he is going to be match fit," Gibson said.
"That amount of time out, if it had been three or four weeks, then you might be tempted to throw him in from the start.
"Even if you're not going to use him, you could put him as one of the seven subs. If you'd have asked me a week ago, I would have said there was no chance whatsoever because we haven't had any evidence of his progress, but supposedly there is secret progress going on and he is nearer than we think.
"Now he's not going to be match fit and sharp, but it might be one of those where he's back and ready for 20 minutes at the end."
In Messi's absence, Barcelona, who are unbeaten in their past seven matches in all competitions, have moved three points clear of rivals Real Madrid at the top of the La Liga standings.
Neymar has been at the forefront for Enrique's side, scoring 10 goals in eight matches in all competitions, and he has been ably supported Luis Suarez, who has hit eight goals in as many matches.
But despite the form of Neymar and Suarez, Gibson believes Barcelona will not delay Messi's return to the starting line-up.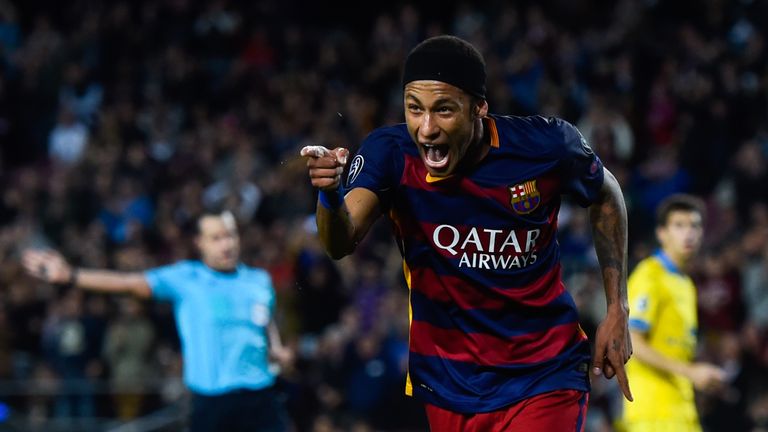 "There can be no doubt - and I know that a lot of people are saying Neymar and Suarez are flourishing without Lionel Messi - if you've got the choice of Sandro, Munir or Messi, it would be daft [not to pick him]," Gibson added.
"We all know that Barcelona are a better team with Messi. They would love to have a fully fit Messi.
"It's that type of game, it's El Clasico - two evenly match teams and tiny little margins between the two, so you would like to have Messi, but in this instance, if his knee is fit, I would have him on the bench."
Watch Real Madrid v Barcelona live on Sky Sports 2 from 5pm on Saturday.