Tony Adams must set Granada up to attack if they are to survive, says Terry Gibson
By Terry Gibson
Last Updated: 21/04/17 8:30pm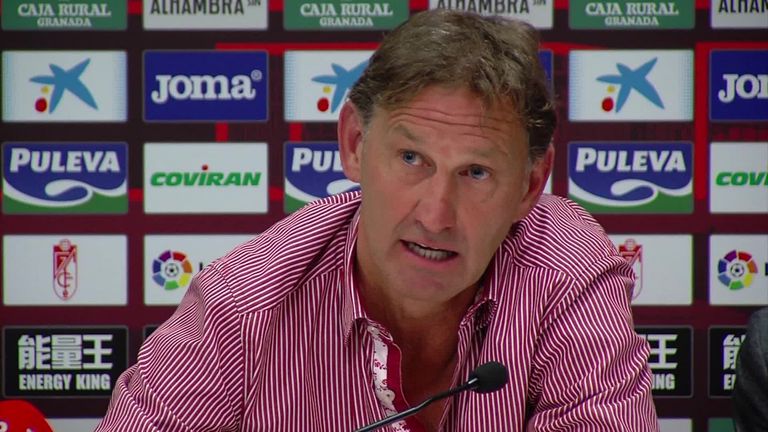 Tony Adams must set his Granada team up to attack if they are any hope of securing their La Liga status for next season, says Terry Gibson.
Defeat in Adams' first game in charge against much-changed Celta Vigo left Granada seven points from safety with six games to go - a result Adams thought was harsh on his side.
Out-of-form Sevilla are up next for the Andalusians on Friday, live on Sky Sports, and Gibson believes that Adams must learn from his mistakes and forget about going for draws with his side in desperate need of three points.
"Adams had to be looking at a win [against Celta]," Gibson told the La Liga Weekly podcast. "We all knew Celta would rest their players, but they changed all 10 outfield players - they were just fulfilling a fixture - and the fact that they got three points; they couldn't believe their luck.
"Granada had to win that match, but starting off with four centre-backs in defence and changing the formation every 10 or 15 minutes didn't work. That time has passed where you are trying to do what Leganes are trying to do - Granada need to win games, not try and avoid defeat by being hard to beat.
"One attacking full-back would have helped put the onus on attacking play, they could have been more creative in midfield and I was surprised by his tactics, conceding possession and wanting his team to sit back.
"With seven games to go, against Celta Vigo reserves, you cannot just set your team up in this way."
Adams' appointment certainly came out of the blue, despite having already been employed by the club. The former Arsenal captain has a monumental task ahead in keeping Granada in the Spanish top flight according to Gibson, who believes that relegation in this part of the world has been a long time coming.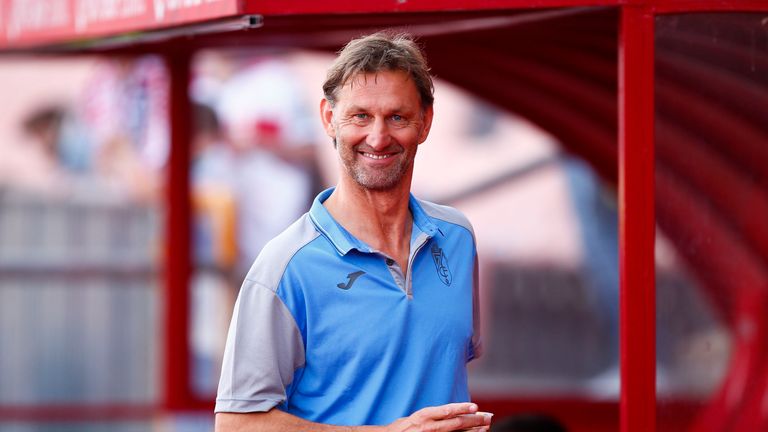 "Granada are not going down because of Tony Adams, let's make that clear," Gibson added. "They are going down because of the last two or three years, even three or four years, the constant turnover of players, the late takeover of the club in the summer, and the fact that a lot of players departed.
"Their starting XI last season was strong and most of them have gone. It is a ridiculous turnover of players - in the 20s or 30s."
Regardless of Granada's problems, Gibson feels Adams was ill-prepared for the Celta match - a fact that cost his side a perfect opportunity to earn a valuable victory, with the visitors prioritising their upcoming Europa League quarter-final.
"It makes a mockery of, in my opinion, the best league in Europe, and it makes a mockery of how important the managers job is at any club," Gibson added.
"He has been in Spain for a while, but we will have been focused on watching Granada, and will not have known that that was a second string Celta side. He won't have been scouting opposing teams, because that would not have been in his job description at the time.
"It is not setting a very good example for our English coaches."