Pep Guardiola says Barcelona should not have played amid referendum violence
Last Updated: 02/10/17 3:55pm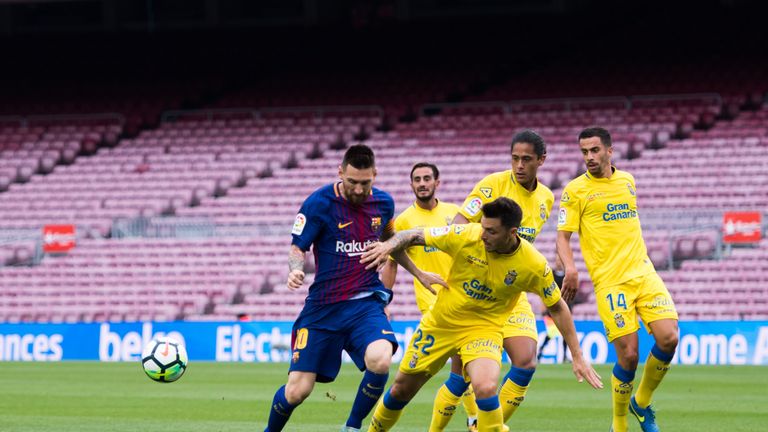 Pep Guardiola believes Sunday's match between Barcelona and Las Palmas should not have gone ahead.
The former Barca boss has also called on Spanish Prime Minister Mariano Rajoy to answer questions after violent scenes broke out during Catalonia's unofficial independence referendum.
Amid that backdrop of rising tensions in the city, Barca had attempted to get their fixture with Las Palmas postponed but, after seeing their request rejected by La Liga, ended up playing the match behind closed doors, winning 3-0.
"I wouldn't have played the Barca-Las Palmas game, not at all." Guardiola told Catalunya Radio.
"And if it did have to be played, then not behind closed doors. You do it with the public there. With all the consequences."
The 46-year-old Catalan, who represented Barcelona for over two decades as a player and coach, was also left shocked by the scenes of violence that were broadcast around the world as attempts to shut down the polls by Spain's Guardia Civil led to clashes.
The Spanish government had declared the referendum - in which voters were being asked whether they wish Catalonia to become an independent republic - to be illegal.
"The images don't lie, there were people who wanted to vote and they've been attacked with violence," added Guardiola.
"There are more than 700 hurt...people who were going to vote, not rob a bank.
"Spain will try to hide the reality, but the rest of the world's media will show it. The images are clear and everybody knows what has happened.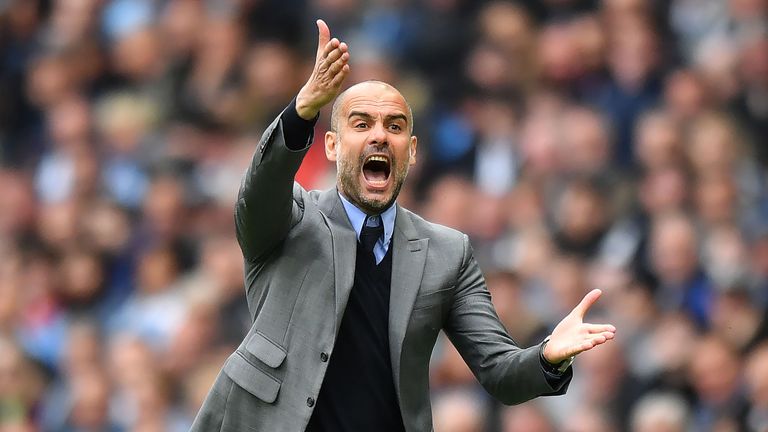 "We don't want them to think that we don't like Spain. Spain is an incredible country, with its literature, sport, cities... but you need to understand that there's a population who want to decide their future.
"The Prime Minister of the Spanish government must accept questions, continue being the Prime Minister of all Spaniards.
"The laws are different now to 30 years ago. Everything's changed. The message from the Prime Minister of the Government, from the opposition, has made me sad.
"Why can't we learn from the British, who have had many more years of democracy than us?"