Real Madrid's Marco Asensio misses European tie with infected pimple
By Zinny Boswell
Last Updated: 14/09/17 1:27pm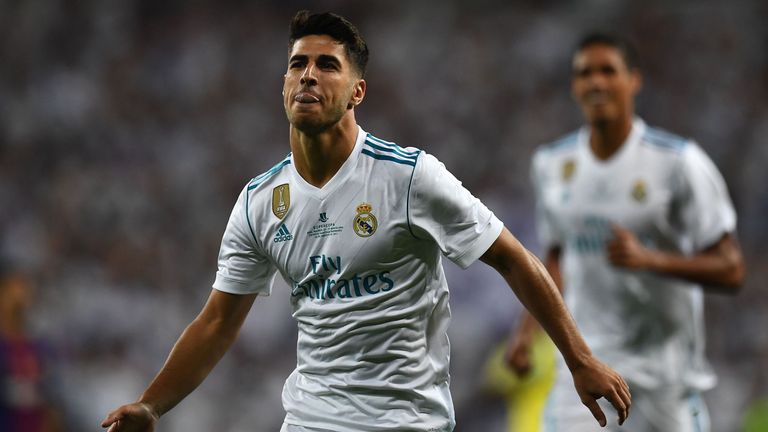 Marco Asensio missed the club's opening Champions League group game against APOEL Nicosia with an infected pimple - reportedly as a result of shaving his legs.
Head coach Zinedine Zidane confirmed the 21-year-old's absence from the squad - revealing the infected pimple meant the winger was unable to pull up his sock.
Reports in Spain claim Asensio sustained the injury while shaving his legs - Zidane refused to confirm the rumour, but the Frenchman laughed as he told Spanish reporters Asensio "has a pimple on his leg which means he cannot lift his sock".
Former Everton midfielder Leon Osman told Sky Sports News: "I've heard of some reasons to miss games but I don't think I've ever heard of a pimple.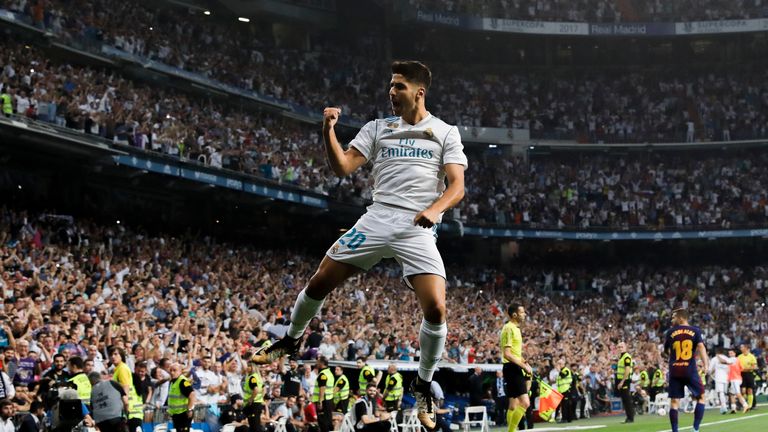 "Players do tend to shave their legs nowadays for whatever reason. Some would get massages and some tend to get rashes.
"Towards the end of my career, I started shaving my ankle because I used to get strapping on my ankle and used to save pulling the tape off.
"I used to look silly in the summer on the beach with one shaved ankle and one not - I think that's the reason I never went any further than that!
"I think as society has developed, the modern man and male grooming have become a more common theme, certainly more than when I started my career, but to have to miss games because of a pimple from shaving is just unheard of."
Despite the absence of one of their brightest young stars Madrid were able to put three past APOEL Nicosia as they began their Champions League title defence with a 3-0 victory.
The under-21 Spain international has started the season in fine form - scoring four goals in his last six games and his side will be hoping he can return to action as soon as possible.
Real Madrid have failed to win in their two previous league games and they will be hoping to change that when they travel to Anoeta to play Real Sociedad, live on Sky Sports Football, on Sunday.