Serie A managers condemn Atalanta supporters' alleged racism
Atalanta and AC Milan's managers have condemned the supporters who allegedly threw a banana at defender Kevin Constant.
Last Updated: 11/05/14 4:02pm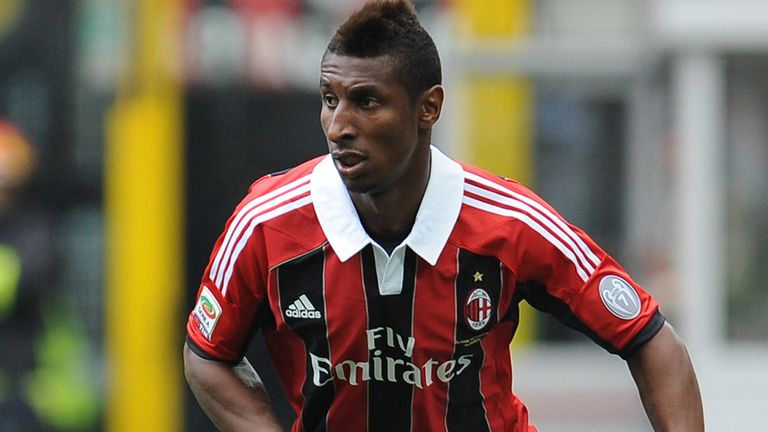 Milan's France-born Guinea international was seen showing a banana to officials at the Stadio Atleti Azzurri d'Italia towards the end of a game the visiting side went on to lose 2-1.
Barcelona full-back Dani Alves picked up and ate a banana thrown at him by Villarreal supporters during last month's Primera Division meeting at El Madrigal.
Villarreal were subsequently fined 12,000 Euros by the Spanish Football Federation.
After full-time in Bergamo on Sunday, Atalanta boss Stefano Colantuono said: "Whoever threw the banana on the pitch deserves to have a coconut thrown back at them.
"They've ruined what was a great afternoon."
His Milan counterpart Clarence Seedorf added: "I hope they find the culprit and do what they have to do.
"I can only compliment my players who continued to play and got on with their jobs."
Constant, 26, walked off the pitch in response to alleged racist chanting during a pre-season friendly against fellow Serie A side Sassuolo in July.
And in January 2013, Kevin Prince-Boateng - now with Schalke - threw the ball into the crowd and walked off the pitch after fans of lower-league Pro Patria hurled racist abuse at him during a friendly match in Busto Arsizio.
The match was subsequently abandoned and six Pro Patria fans were convicted of racial abuse and imprisoned.
Meanwhile, Sunday's match in Russia between Zenit St Petersburg and Dynamo Moscow was abandoned after Zenit fans invaded the pitch and one of them attacked an opposition player.
Dynamo led 4-2 when the pitch invasion began in the 87th minute, a result that would hit Zenit's hopes of winning the Russian Premier League title.
Broadcasts showed one of the fans running up to Dynamo defender Vladimir Granat and punching him in the head from behind.