Pep Guardiola wants to manage in the Premier League in the future
Bayern Munich coach Pep Guardiola has revealed he would like to work in England one day.
Last Updated: 30/08/13 10:44am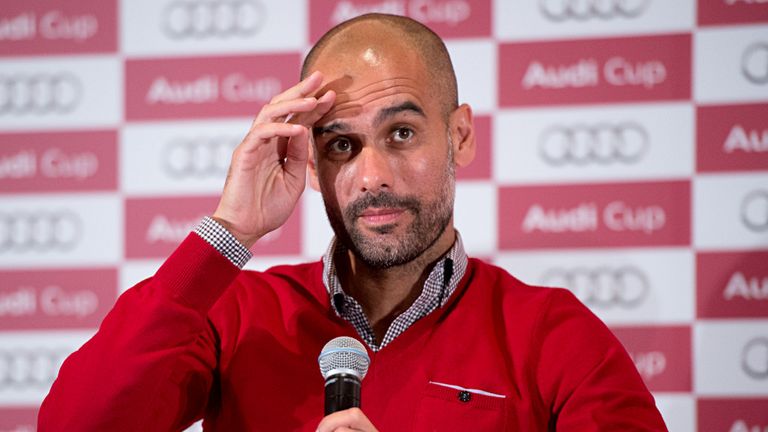 Guardiola, who is preparing to face Chelsea in Friday's UEFA Super Cup clash, took over as Bayern coach in the summer following the departure of Jupp Heynckes.
The Spaniard was linked with moves to the likes of Manchester United, Manchester City and Chelsea prior to his move to Bayern and the former Barcelona boss admits he does plan to go to England in the future.
"I am a young trainer at 42, and just four years as a trainer in a professional world," said Guardiola.
"Before I finish my career, I would like to go to England as a trainer, but in a few years.
"I would like, first of all, to remain as long as possible at this club because it's so important for the people in Munich, in Germany and all the way round the world.
"I work a lot and try to do my best. After that, I'd like to live this experience. But Chelsea have a good trainer now.
"It (the Premier League) appeals to me for the experience, to live that. Just to live. I can't explain to you why because I've not been there. But once I have, I can explain why. But it's fantasy, football fantasy right now."