Gareth Southgate named England boss - but where are other England stars of Euro 96 now?
By Alice Piper
Last Updated: 30/11/16 3:16pm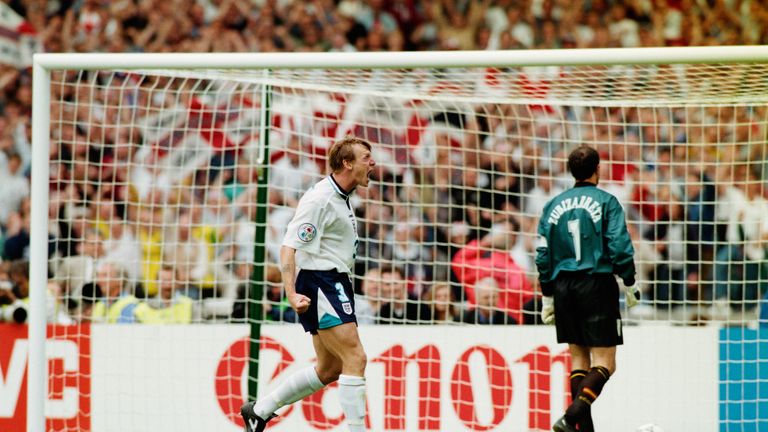 With Gareth Southgate's appointment as the new full-time England manager confirmed, we see how his former Euro 96 teammates are doing...
David Seaman 
Named in the team of the tournament, Seaman went on to hold his position as England's No 1 until 2002.
Awarded an MBE in 1997 for services to the sport, the Arsenal keeper retired seven years later with a recurring shoulder injury.
He gained 75 senior international caps and played every minute of England's Euro 96 campaign.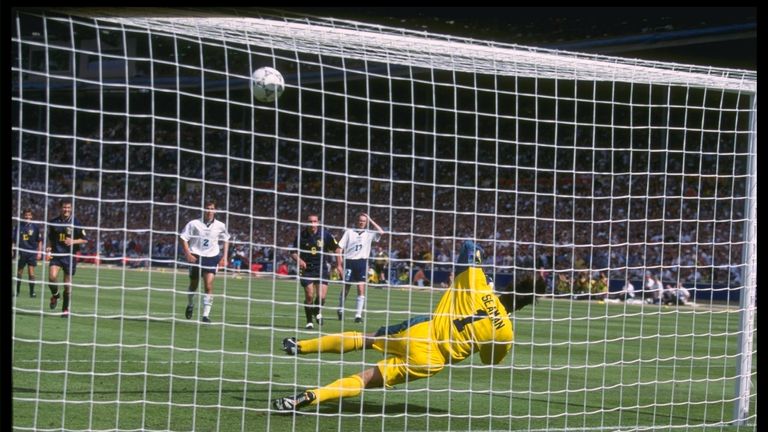 Seaman's final England game was a Euro 2004 Qualifier against Macedonia in October 2002, before Sven-Goran Eriksson replaced him with David James.
Since hanging up his boots, Seaman has featured in two dancing shows - Strictly Ice Dancing in December 2004 and ITV's Dancing on Ice in January 2006. The 53-year-old finished the latter in fourth place and went on to marry dance partner Frankie Poultney in February 2015.
In June 2012, Seaman joined Combined Counties League club Wembley as goalkeeping coach for their 2012/13 FA Cup campaign, as part of a documentary following the team's attempt to play at Wembley Stadium.
Gary Neville
After retiring in 2011, Neville moved into punditry, becoming a commentator for Sky Sports before taking over as head coach at Valencia.
Neville spent almost four months as Valencia boss before returning to broadcasting after losing his job with the Spanish side in March 2016.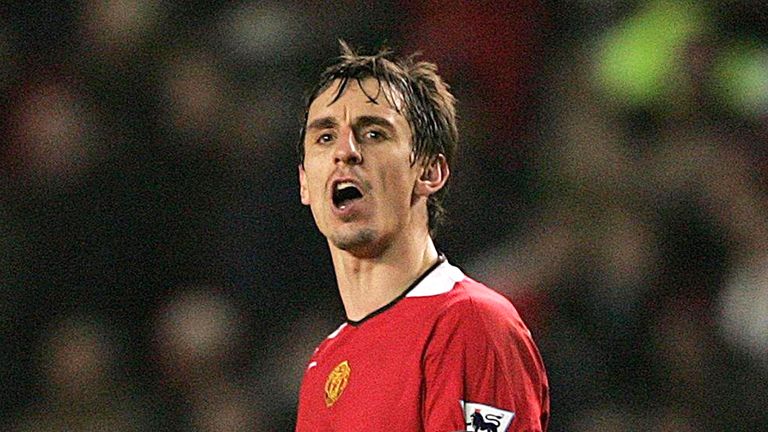 The former right-back, who made 85 international appearances, served as England assistant manager from May 2012 before leaving the post after the team's Euro 2016 exit.
Neville co-owns National League North side Salford City and received an honorary doctorate from the University of Salford in 2014.
Stuart Pearce 
Another MBE, Pearce made 78 appearances and scored five goals for England between 1987 and 1999.
The defender ended his career at Manchester City and he became manager from 2005-07.
After leaving his post at City, Pearce became England Under-21s boss for six years and also managed the Great Britain Olympic football team at London 2012. 
His most recent managerial post was at Nottingham Forest, whom he led to an unbeaten start to the season with 13 points from 15 after taking over in July 2014.
However, the Reds quickly lost form and Pearce was sacked in February 2015, by which time Forest had dropped to 12th in the Championship.
Paul Ince
After retiring in 2007, Ince entered management as boss of Macclesfield Town. He spent two spells as manager of MK Dons before and an unsuccessful six months at Blackburn Rovers before taking over at Notts County in 2010, signing a three-year deal.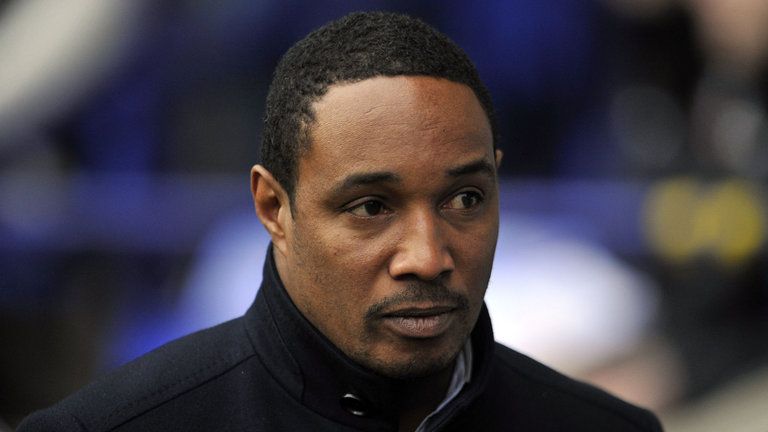 On 3 April 2011, he left the club by mutual consent after losing a club-record nine games in a row.
Ince returned to management in February 2013 as Blackpool head coach on a one-year rolling contract. He left the club - for whom his son Tom played - less than a year later to become the Seasiders' fourth-shortest serving manager having been in charge for just 40 league games. 
Tony Adams
Former Arsenal defender Adams made 504 appearances for the Gunners and 66 for England, scoring 32 goals for club and five for country.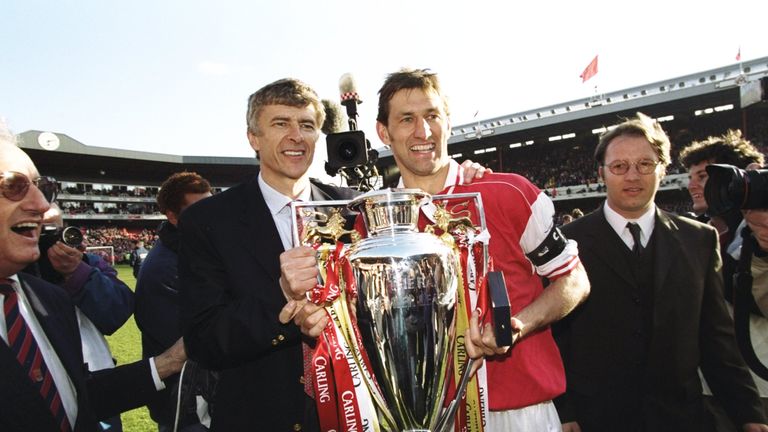 Adams retired in 2000 before entering management with spells at Wycombe, Portsmouth and then Azerbaijan side Gabala FC.
In the same year he retired, Adams founded the Sporting Chance Clinic to help provide treatment, counselling and support for sports men and women after battling his own alcoholism and drug addiction.
David Platt
Midfielder Platt retired shortly after Euro 96 before accepting a management role at Sampdoria.
Platt managed England Under-21s from 2001-2004 and most recently took charge of Pune City in the Indian Super League for a season.
On 1 July 2010, Platt was hired as first team coach at Manchester City alongside manager and former teammate Roberto Mancini but on May 2013 left his assistant manager role at City following Mancini's departure.
Paul Gascoigne
After scoring 10 times in 47 appearances for England, Gascoigne was left out of the 1998 World Cup squad.
The former midfielder had spells with Middlesbrough and Everton among other clubs before retiring in 2004.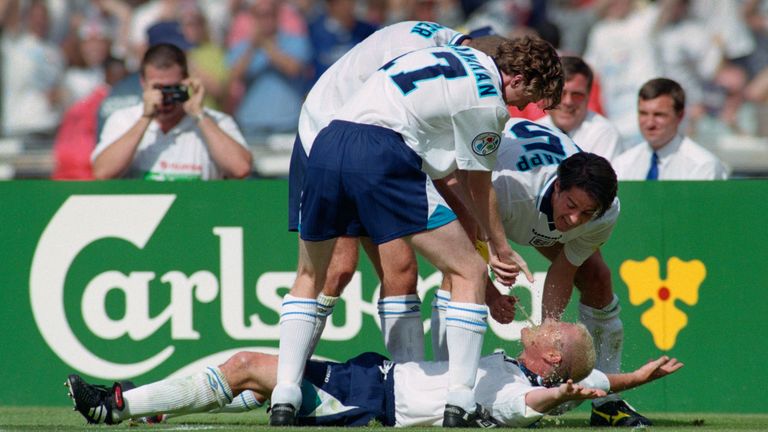 His personal struggles with alcohol  since leaving football have received regular media coverage, with various rehabilitation programmes proving unsuccessful. 
Gascoigne's issues consequently ended his coaching career, and he has not worked in football since being fired as the manager of Kettering Town in 2005.
Alan Shearer
After playing for England in Euro 96, Shearer moved to Newcastle and spent ten years at St James' Park, becoming the Premier League's top scorer with 260 goals.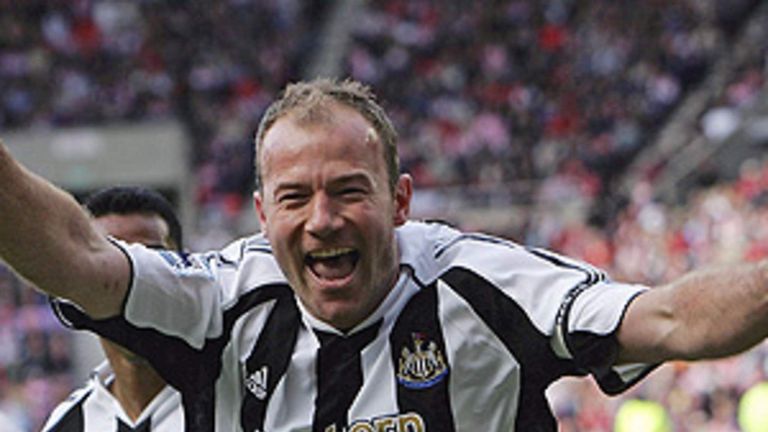 Since retiring in 2006, Shearer has worked as a television pundit. In 2009, he briefly left his punditry role to become Newcastle's manager in the last eight games of the 2008/09 season, in an unsuccessful attempt to save them from relegation.
Shearer was appointed an OBE in 2001 before receiving a CBE in the 2016 for charitable services to the community.
Teddy Sheringham
Sheringham, awarded an MBE, made 61 senior appearances for England from 1993-2002, netting 11 times. 
He moved to Manchester United from Tottenham in 1997, becoming a club legend before travelling down the leagues and eventually taking a short-lived managerial role at Stevenage in their 2015/16 campaign, where he registered himself as a player at the club.
Sheringham is the tenth-highest goalscorer in Premier League history, with 146 goals.
Darren Anderton
Anderton spent the majority of his playing career as a midfielder at Tottenham. He played 30 times for England, scoring seven goals over the course of seven years.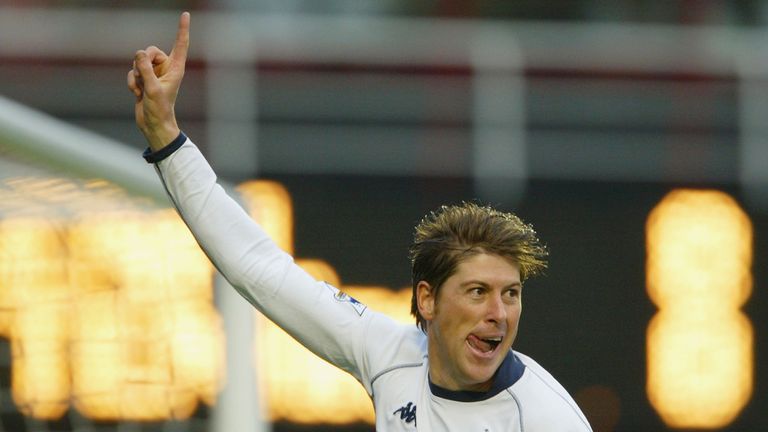 Anderton's England career was hampered by injury and, after leaving Spurs for Birmingham in 2004, he saw out the remainder of his career with spells at Wolves and Bournemouth. The 44-year-old occasionally works as a pundit.
Steve Howey
An unused sub in 1996, Howey did not receive another call-up but enjoyed a successful spell at Manchester City, scoring 11 goals from 94 appearances before bringing an end to his playing career in 2005.
Howey was appointed head of football coaching at East Durham College in 2010.
Tim Flowers
Flowers, who gained 11 caps, moved from Blackburn to Leicester in 1999 and called it a day four years later after making 54 appearances for the Foxes.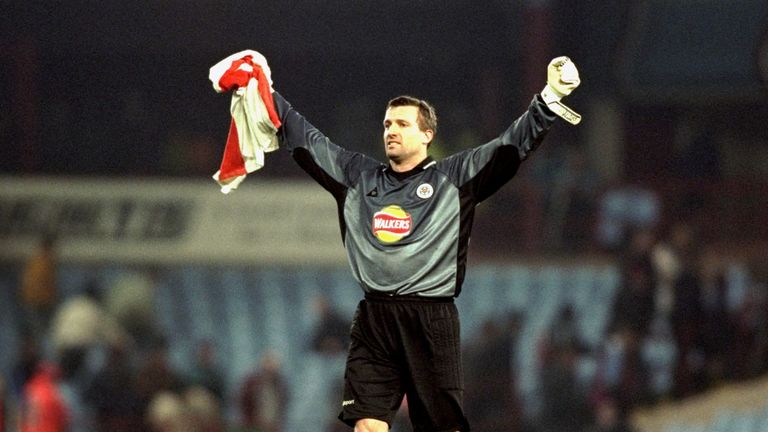 Flowers, 49, has had various managerial and goalkeeper coaching roles since 2003, most recently being Kidderminster Harriers boss in 2015 after two spells as Northampton manager.
Nick Barmby
Former Everton and Liverpool midfielder Barmby won 23 caps for England, registering four goals.
Barmby, one of just nine players to have scored Premier League goals for six different teams, took his first steps into coaching when he became part of Nigel Pearson's staff at Hull for the 2010/11 Championship campaign, combining the role of coach with his playing duties.
Barmby took over as player-caretaker manager after Pearson left the role to join Leicester in 2011. He was appointed manager permanently on 10 January 2012, just six days after announcing his retirement from playing.
His reign as Hull boss was short-lived, as he was sacked four months later for publicly criticising the owners, and now coaches a local junior side 
Jamie Redknapp
Redknapp, who made more than 300 appearances for Liverpool, gained 17 caps for England and scored one goal over four years.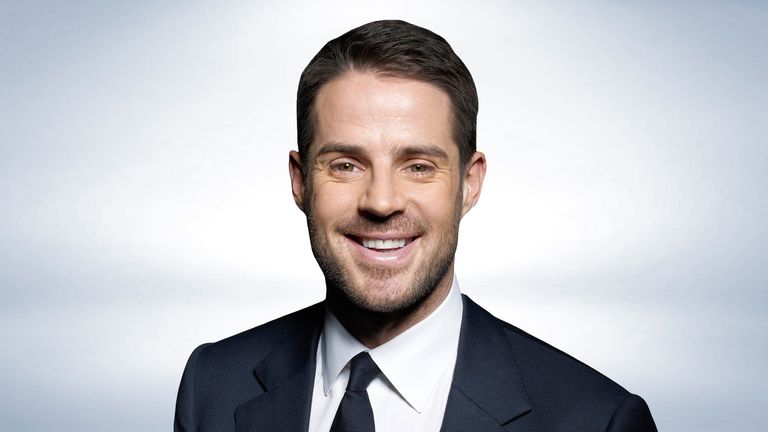 The midfielder left the Reds for Spurs in 2002 before ending his playing career at Southampton eleven years ago.
Redknapp, 43, turned his head to broadcasting and is now a regular pundit for Sky Sports.
Sol Campbell
Campbell caused controversy when he moved from Spurs to Arsenal in 2001 but experienced great success before going on to spend three years at Portsmouth.
The centre-back made 73 senior international appearances, scoring once.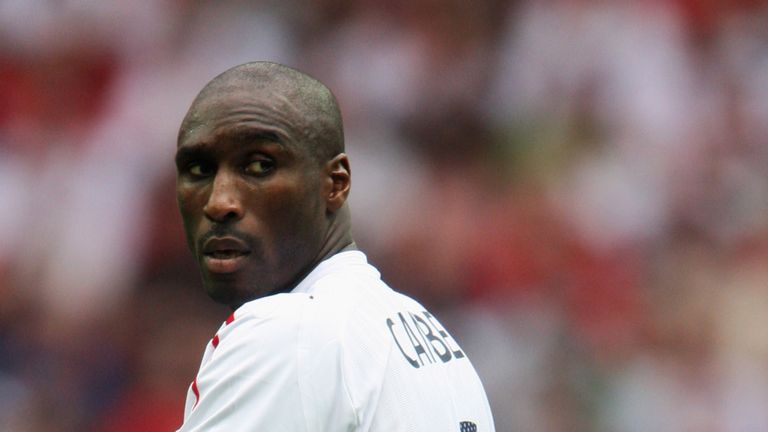 Campbell ended his playing career with Newcastle before retiring in 2011.
The 42-year-old recently turned his attentions to politics when he attempted to run for London Mayor in 2016 but was not selected.
Steve McManaman
Between 1994 and 2001, McManaman made 37 appearances for England, scoring three goals.
The winger's move to Real Madrid in 1999 yielded eight trophies in four years, including two Champions League titles.
He finished his career with Manchester City before retiring in 2005 and now works as a football pundit. 
Les Ferdinand 
Striker Ferdinand remains in the game as coach and director of football at QPR.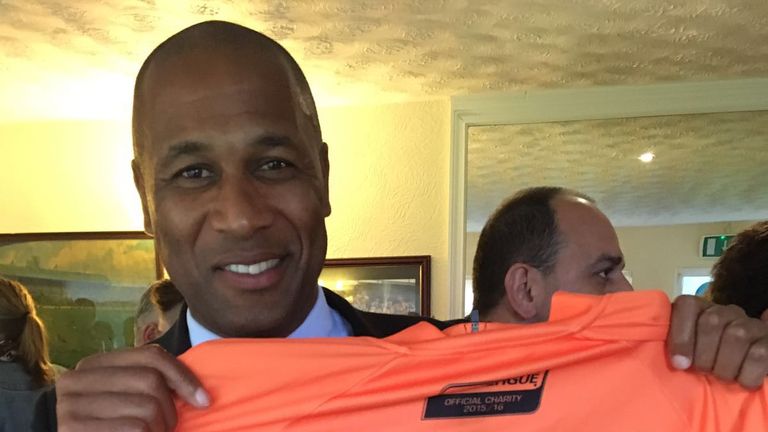 Ferdinand earned 17 caps for England in a career which saw him ranked eighth-highest goalscorer in the Premier League with 149 goals. 
He moved to Tottenham shortly after Euro 96 before heading to West Ham, Leicester, Bolton and finally Reading. 
Phil Neville
Neville is assistant coach at Valencia, as well as the co-owner of Salford City alongside brother Gary, among others.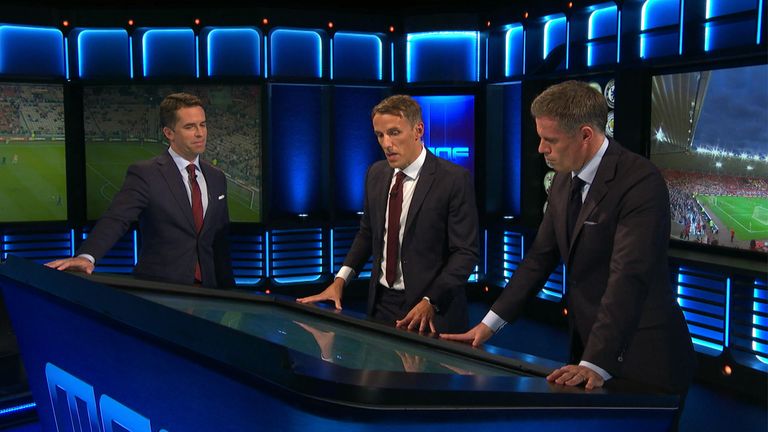 The former Manchester United defender made 263 appearances for the Red Devils, during which time he scored five goals and won 14 trophies before a switch to Everton in 2005.
Neville played out his career at Goodison Park until 2013, before becoming first-team coach of United in July 2013, where he was reunited with David Moyes before leaving the position in 2014.
The 39-year-old has also forged a career in the media, regularly featuring as a pundit on Sky Sports.
Steve Stone
After making nine appearances and scoring two goals for England, former Nottingham Forest midfielder Steve Stone moved to Aston Villa in 1999 and also enjoyed spells at Portsmouth and Leeds before retiring in 2005.
After hanging up his boots, Stone held a coaching role at Newcastle from 2010-2015.
Robbie Fowler
Former Liverpool striker Fowler made 236 appearances for the Reds, scoring 120 goals over the course of eight years on Merseyside.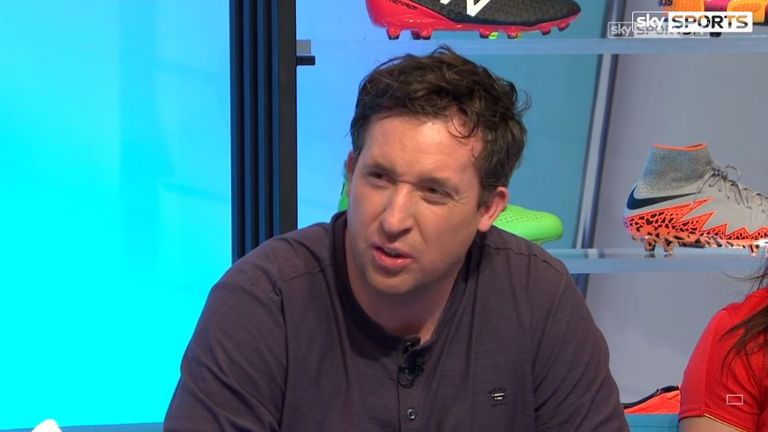 Fowler, who collected 26 caps for England, left for Leeds in 2001, but returned five years later via Manchester City.
The 41-year-old eventually called it a day in 2012 after short stints in Australia and Thailand. He now invests his time in racehorses and property development.
Ian Walker
Made 260 appearances for Tottenham and 140 for Leicester before hanging up his gloves at Bolton in 2008. 
Walker did not feature at Euro 96 and his fourth and final cap came seven years after his third. He made an error against Italy in February 1997, allowing Gianfranco Zola to score in the World Cup Qualifier and did not play international football again until June 2004, when he came on as a sub against Iceland. 
Since retiring, Walker has managed Bishop Stortford iand acted as goalkeeping coach to Shanghai SIPG in the Chinese Super League until manager Sven-Goran Eriksson was sacked in November 2016.