Gordon Strachan will give his Celtic regulars a rest on Wednesday when Scotland host Canada in a friendly.
The Easter Road game is serving as a warm-up for Sunday's World Cup Qualifier against Slovenia at Hampden Park.
Strachan will hold back some of his key men for the weekend as he aims to revive a qualifying campaign that has yielded just four points from four games - including a 3-0 defeat at Wembley in November.
He said: "They have played a lot of games. Broony (Scott Brown) is up to 40 games, Stuart Armstrong has played a lot of games, Kieran Tierney has played every game he could possibly have played in apart from the injury he got, and Craig Gordon has played a lot.
"I spoke to a lot of people at Celtic and they are quite happy with that. They played on Sunday, they have had a lot of games and they are not part of this build-up.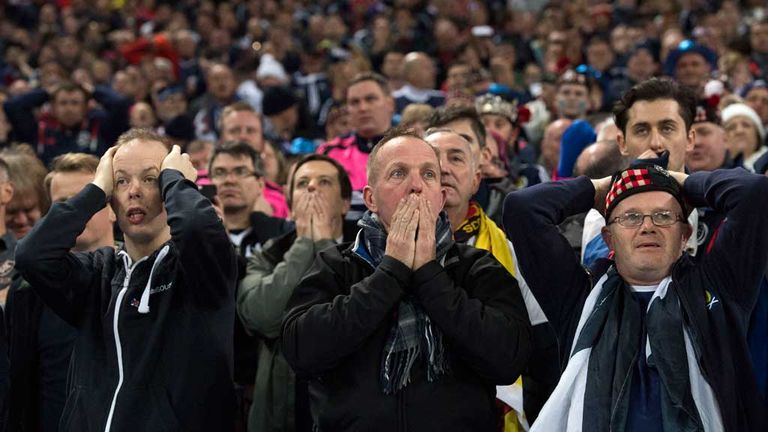 "Leigh Griffiths has not had as many games. He could be the exception and probably will see minutes on Wednesday."
Strachan could announce his line-up in advance and is promising the Tartan Army a high-tempo performance.
He said: "We are hoping that the side we announce - we might announce it that bit earlier, you never know - will see a side that play with high energy and in attack and do a lot of good things that people like to see.
"It is not easy at this time of the year for everybody, for fans and players. We would like them to come along and give us their support because we need it, we really need it.
"Everybody needs it. We have had it so far. There is a disappointment with the Scotland fans at the moment. We understand that.
"But what we have to do over the next couple of games, especially on Sunday, is make them feel better about themselves.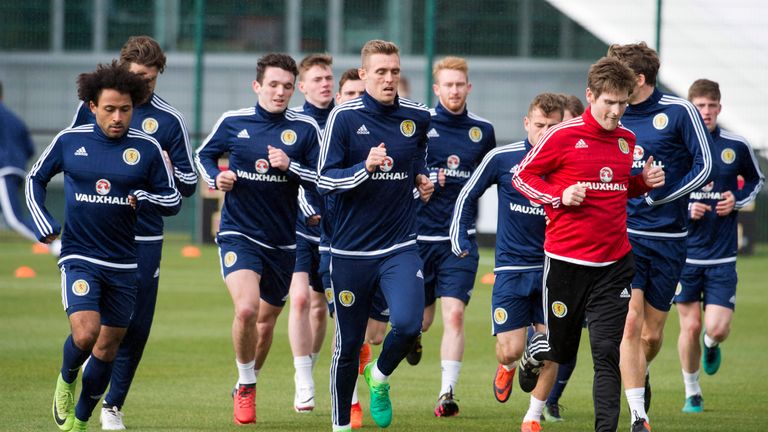 "But there is a chance on Sunday to change the whole thing and that is the great thing about football, you can change the whole atmosphere by one result."
Sky customers can now upgrade to Sky Sports and get 12 months for just £18 per month. Upgrade now!