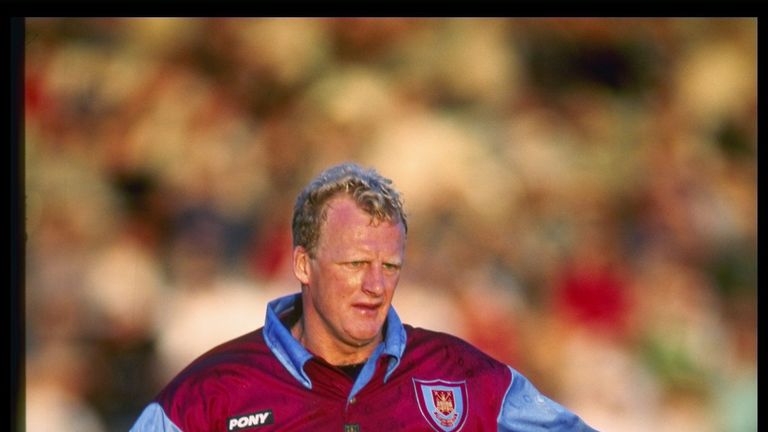 Former Northern Ireland international Iain Dowie picked his #One2Eleven on The Fantasy Football Club.
Dowie, who chooses a 4-2-3-1 formation, had a playing career that spanned three decades - featuring notable spells at Southampton and West Ham - as well as a managerial CV that includes Crystal Palace, Coventry and Oldham.
The 50-year-old also made 59 appearances for his country, scoring 12 goals.
Who has made the cut? Let's find out...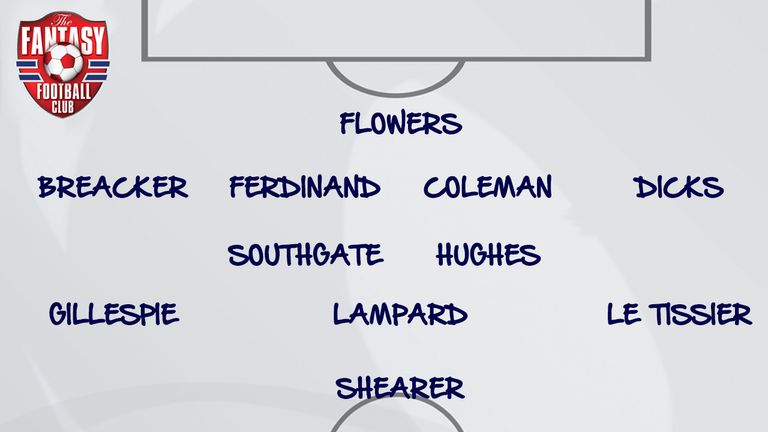 GOALKEEPER: Tim Flowers
Not only was he my room-mate at Southampton, but when he moved on I thought you couldn't beat him. He told me a fantastic story. When he was leaving he rang me and said they've agreed a fee - either Blackburn or Liverpool. I said: "Where you going?" He said: "Well I'm not sure". I was like: "What do you mean you're not sure? Liverpool or Blackburn, what are you thinking about?" No disrespect to Blackburn.
The first one to ring him was Kenny Dalglish, so he goes up to Kenny's house, he's in there on his own, finishes negotiations and says, "I'll go home for the night to think about it". Kenny says no, stay here the night. He ends up staying and then in the morning signing for Blackburn. So he said to Kenny: "Why did I have to stay overnight?" Kenny said: "Well I had Roy Keane in two weeks ago, he went home the night and ended up signing for Manchester United. So I won't let you go anywhere!" What a keeper he was as well.
LEFT-BACK: Julian Dicks
Left-back was a difficult one but I've gone for Julian Dicks. It took us a little while. I think we were at West Ham six months before we started to see eye-to-eye but eventually we did see eye-to-eye. He's a special player. He's a good lad and a natural born winner. He cared and loved the winning side of the game. He would tell you if you played rubbish, a very straight talking and a proper left-back.
CENTRE-BACK: Rio Ferdinand (captain)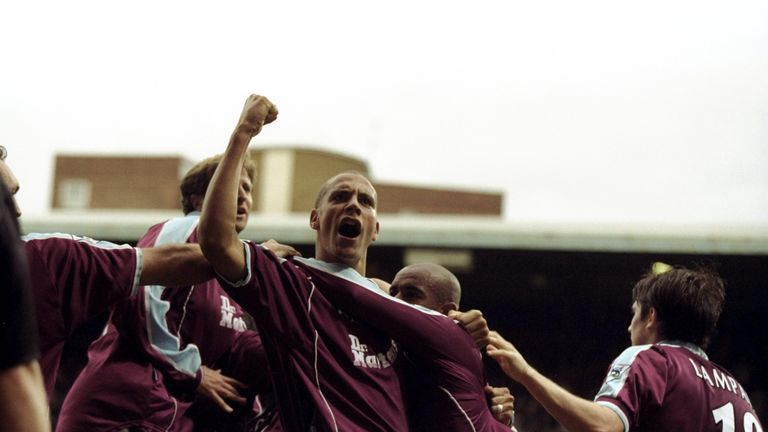 I remember watching him in a game where Joe Cole scored one of the best goals I'd ever seen. Joe was a bit younger but they were playing in the same youth team. We were watching and my eye was drawn to Rio Ferdinand. He was elegant, he looked like a Rolls Royce in terms of his movement and technically he was one of the best central defenders I'd seen. He came through the reserves, then came into the first team and looked like he could coast it. He had sensational natural ability. I believe he's our best ever centre-half.
CENTRE-BACK: Chris Coleman
He was a fantastic character. I turned up at Palace when they were struggling and I walked in and he said: "It's about time, I've been telling the manager when you battered me earlier in the season to sign someone who was a bit rough and tumble." He was great. Him and I were good friends and still are. I thought, without the injury he had he would have been a top player. He had everything, pace, a lovely left foot, great around the place and a good leader too.
RIGHT-BACK: Tim Breacker
I played with him at West Ham and Luton. I think his parents were Olympic athletes, he was a consummate pro. He could get forward, was a good defender and a great lad around the place. I felt he was probably the best I played with. Jason Dodd deserves a mention as he was good too.
CENTRAL MIDFIELD: Gareth Southgate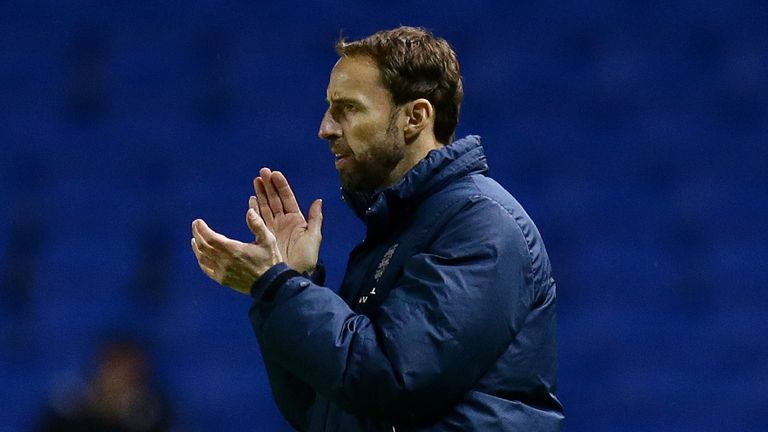 Picking Gareth Southgate might be a surprise but I thought he'd go on and be magnificent, and he was for England at centre-back. I played with him at Palace and he was a fantastic lad. He was a good footballer and a lovely athlete. He was a proper gentleman around the place and also very elegant. He went on to be a fantastic defender.
CENTRAL MIDFIELD: Michael Hughes
I'm picking a lad I played with and managed. When I was his manager he made our side tick. He had everything and there was a lot of talk about him being a George Best type of player, he was small but he was nasty. He had a wonderful left foot and could pick a pass or nick a goal. He wanted nothing more than to win. A really talented lad, who deserved to be in my team.
RIGHT ATTACKING MIDFIELD: Keith Gillespie
People say Keith never really fulfilled his potential but for me he was a natural winger. He had a really good delivery on the run. An outstanding crosser of the ball at pace.He set up one of my most famous goals for Northern Ireland at Lansdowne Road. I've got the picture on my wall.
CENTRAL ATTACKING MIDFIELD: Frank Lampard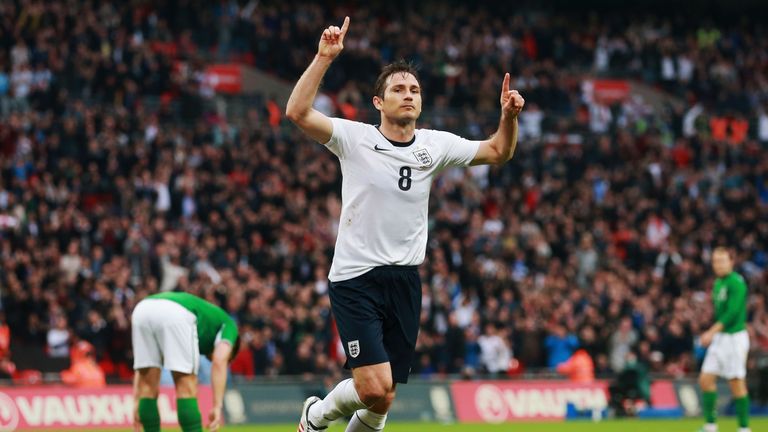 I just loved Lampard's work ethic. His dad was coaching with Harry Redknapp at West Ham and he was under a lot of pressure. The West Ham fans gave him a lot of stick but from minute one you could tell he had a devotion and dedication to the game. I've managed against him and there are times when you just could not stop him. He's arguably the best goal-scoring midfielder we've ever produced.
LEFT ATTACKING MIDFIELD: Matt Le Tissier
Le Tissier was an amazing player. He was the most naturally talented player I ever played with. He could have played anywhere in the world. It was so effortless. He certainly should have played for England much more than he did.
STRIKER: Alan Shearer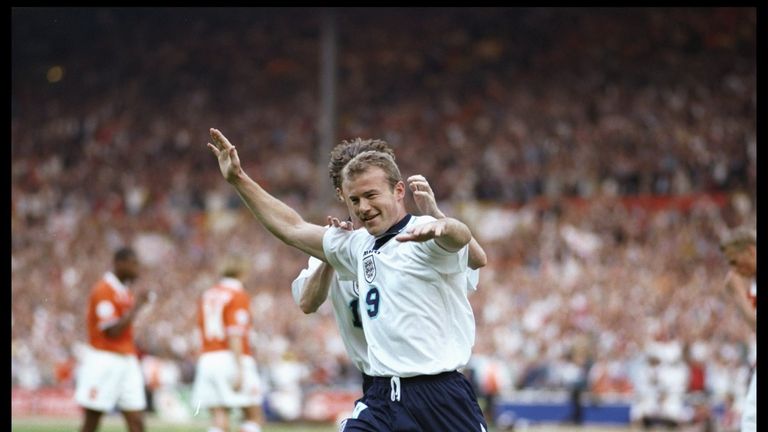 Shearer was unbelievably aggressive and a winner. He would take you on in a fight but would never react if he got a kick. He had the ability to hit the ball into the bottom corner more times than I'd ever seen. You'd think he didn't strike it quite right but he just kept finding the corners. He always attacked the ball and was one of the best headers of a ball I've seen. Shearer had an unbelievable desire and the hunger in his game was staggering.