World Cup: Wayne Rooney praises Brendan Rodgers' role in Daniel Sturridge's development
Last Updated: 17/06/14 2:57pm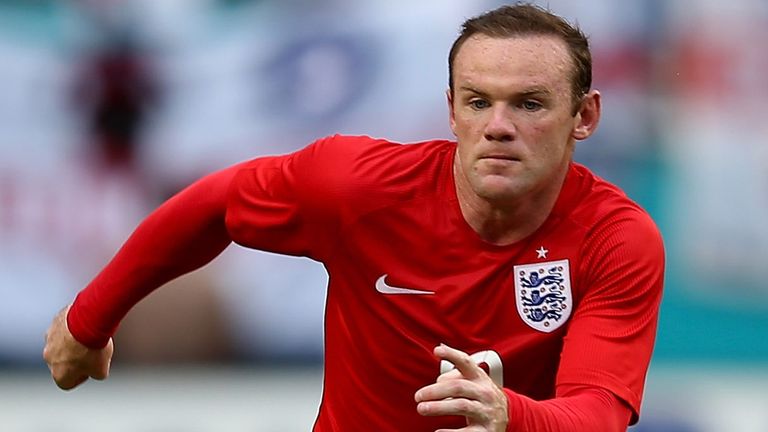 Wayne Rooney has praised the role Liverpool boss Brendan Rodgers has played in the development of his England strike partner Daniel Sturridge.
Rooney and Sturridge were the two most prolific English strikers in the Premier League last season and, although they have only started seven games together for the national side, they are likely to play up front against Italy in Manaus on Saturday night.
It has been a long and winding journey to the top for Sturridge, who endured a difficult time at Chelsea but has been cultivated into one of the best strikers in England by Rodgers.
"He has turned into a top, top striker and it's great to see," Rooney said.
"(Liverpool manager) Brendan Rodgers deserves a lot of credit for his progress.
"He's been at Man City, went on loan Bolton and didn't get a chance at Chelsea, where he played out wide on the right and then was left out of the team.
"He went to Liverpool and played almost every game. His goalscoring record is incredible. He's unpredictable, and that makes him hard to mark for defenders.
"He's a big player for us. That's a quality of his."
Intriguingly for a Manchester United player, Rooney also spoke of the admiration he has for the partnership Sturridge has formed with Luis Suarez at Liverpool.
He is hoping to build a similar understanding at this year's World Cup.
"They've certainly been the best two frontmen in the Premier League this season, that's for sure," said Rooney of Suarez and Sturridge, who scored 48 Premier League goals between them.
"It's easier (to build a partnership) at a club, where you have more time together, but we've had time to work on stuff where we haven't in the past. Hopefully we'll see the benefits of that."