Guillem Balague on Fernando Torres, Neymar, Gary Neville and Luis Enrique
Last Updated: 09/02/16 6:59am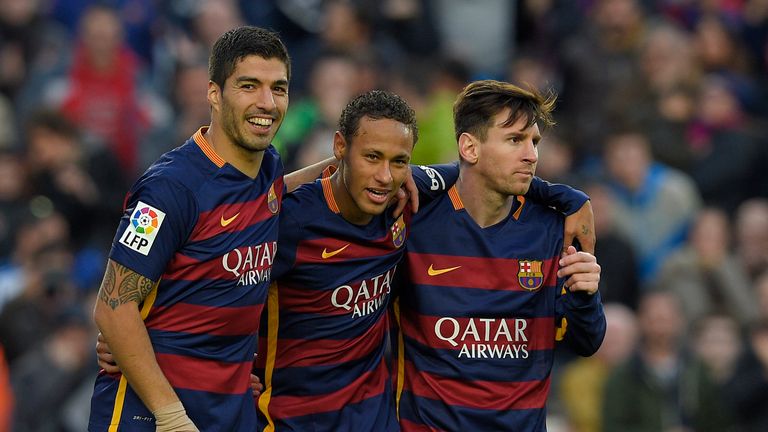 In his weekly column, Sky Sports' Spanish football expert Guillem Balague reflects on the weekend's La Liga action and answers your questions on Fernando Torres' future, whether Barcelona would sell Neymar and how Gary Neville can turn things around at Valencia.
For starters this week, I am going to put out a theory about why Barcelona, Atletico and Real Madrid all struggled at the weekend.
The away form of Real Madrid is poor compared to their home form, Barca struggled on the road against Athletic Bilbao, Malaga and now Levante, while Atletico conceded first against Eibar before turning it around.
Why have the big three struggled more against smaller sides this season? I think it's because we have seen a change in dynamics.
Football clubs in Spain have gone from having to earn money in order to pay debts, to actually reducing the debts and receiving more money from television. For a while in Spanish football, the smaller clubs, unable to compete with richer European sides, had to be clever with signings, get to players first and convince them to join - that sharpened their tools to get those kind of players.
They understood better than most European teams what is required from players and they haven't moved away from that; their analysis is very good.
That means the money is maximised and very well used, which, now that financially the teams are stronger, means that, along with excellent coaching, the bigger sides tend to find it tougher on the pitch. The richer clubs, with their bellies full, relax and don't look after the details as much becasue they know they have players who can resolve games.
That relaxation is happening mostly with Barcelona and Real Madrid, while the problem with Atletico is a bit different because they work hard but don't have goal scorers apart from Griezmann.
Barca and Madrid do less work without the ball or in terms of team structure because they know their quality upfront will save them.
While the top teams are resting on their laurels a bit and trusting their quality, the rest of the sides are working on the collective answers to problems and that is what makes Spanish teams so competitive when they go abroad in European competitions.
Smaller teams are becoming stronger again, they have been using money very cleverly and coaches have been maximising their potential.
Guillem answers your questions…
What's your view on Fernando Torres following his 100th Atletico goal - how do you assess his achievements? What's next for him? Jackson
I am glad he scored his 100th goal, it had become a big weight on his shoulders and the club's, and that has now been lifted. It's a good closure on his relationship with Atletico Madrid.
When it looked like Atletico couldn't sign anyone in the summer because of the transfer ban there was not an urgency to get a contract to Torres, because Diego Simeone feels that performance-wise he hasn't justified it.
He will always be loved, whatever happens - Simeone keeps saying that - but the impression is that unless he scores another 10 goals or so in the second half of the season they will let him go.
What's next? We will have to see. I am sure he will have massive offers from China and the MLS, but he probably feels he would like to stay in one of the top leagues in Europe.
How highly do you rate Luis Enrique after 100 games in charge? I saw he's equalled Pep's 28-match unbeaten streak at the weekend. @Gurpal_1
I have to admit I felt at the beginning, and still feel, that Luis Enrique has abandoned some of the qualities that Barcelona had, but it's almost impossible to keep the focus on collective work, looking after the details, when you have the front players they have.
Luis Enrique and the players know they can sort any problem out. Will it be enough when they meet Bayern, for instance? We will have to see.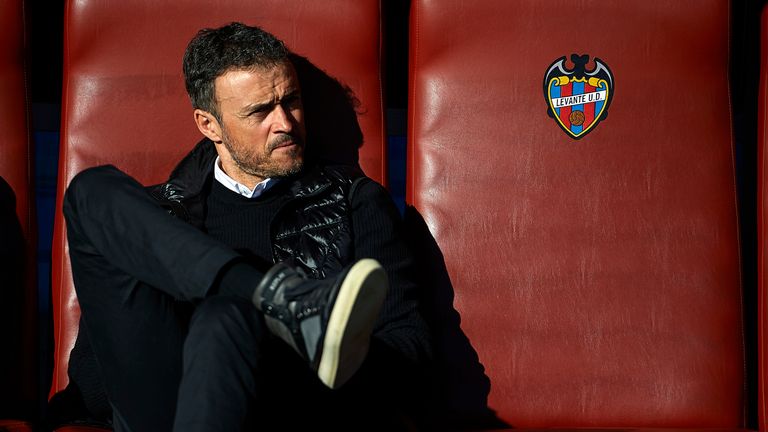 Certainly I don't think Luis Enrique has improved the style; he has just put Luis Suarez in the team. The style has gone backwards slightly, as there is not such an emphasis on learning by heart a way of attacking, movement, or even pressure up front (still present, but not very visible against Levante for instance), because perhaps it's not needed to win; they can still win with the front three.
Do you think Barcelona would sell Neymar to United? @Shantanu3196
Barcelona cannot afford to give new contracts to Lionel Messi, Suarez and Neymar as it stands - financially they do not have the power to do so. They need to bring a lot of money in, if they do that they will be able to keep them, but if they don't they may have to get rid of one. That's why Neymar keeps leaving the door open for United and others.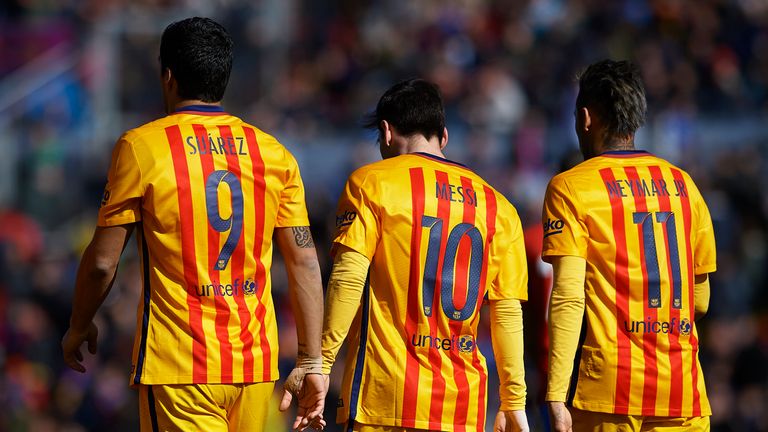 The priority is to renew his contract with Barcelona but no option has been discounted.
Who, in your opinion, will be Pep's main targets for the summer at #mcfc? @richyrich7807
I think he needs five new players in the line-up, one in each position. Everybody will have to stay on their toes because for City to be a Pep Guardiola side it will take a while, as it did with Bayern Munich, and it will require different types of players.
What should Gary Neville do to try and turn Valencia's results around? Are the players letting him down or is it tactics? @gregaham
The club is in disarray. The players are not playing to their full potential and he will admit, even though he is putting in a lot of effort and work, he is not maximising the potential of the squad.
There have been too many changes because of injury and suspensions. He felt against Sporting the team was close to what he wanted, even though the result wasn't. He is convinced with the work he is putting in that things are going to click any minute. The problem is the fans, the media, and the sporting director, are not so convinced, so he needs results.
Any update on Simeone's position at Atletico, Guillem? Are Chelsea and Man United still interested? @shaneOmac187
His priority is to stay with Atletico and be the coach that takes them to the new stadium which should be open in the summer of 2017. So I expect him to stay for next season.