Guillem Balague: Lionel Messi's muscle problems partly explain dip in form
Last Updated: 14/04/16 7:44pm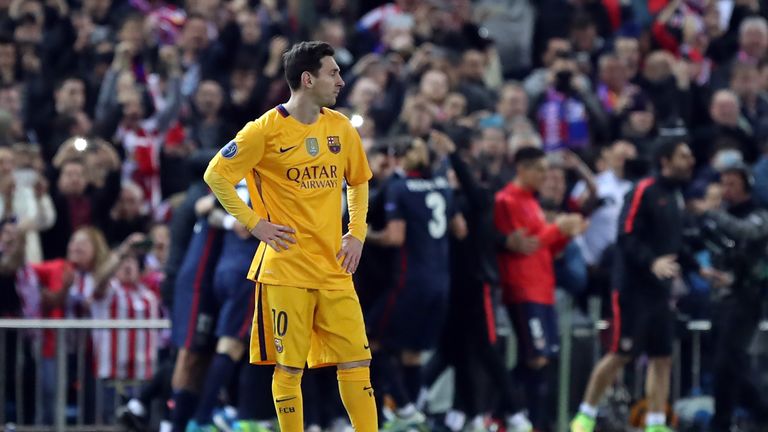 Guillem Balague believes lingering muscle problems could partly explain Lionel Messi's dip in form for Barcelona.
The Argentina international failed to score for the fifth consecutive game as his side crashed out of the Champions League to Atletico Madrid on Wednesday.
And Balague, who says Messi's recent tendency to drop into midfield is limiting his effectiveness, thinks the Barca star is "in pain".
When asked to explain Messi's form on Sky Sports News HQ, Balague said: "He has not scored in five games, and Barcelona depend on a very good Messi.
"There's two ways to explain this. First, you look at him and he's dropping deeper, he's walking instead of running - although he normally does that - and he doesn't look as sharp.
"When he doesn't feel sharp he doesn't get in the box. As a midfielder, he's good but he's not that great.
"But you can also explain it in a different way. Minutes after the Atletico Madrid game finished a story came out that he has been struggling with muscle problems.
"Not an injury as such, but about three weeks ago he went to Venice to see a nutritionist and he was asking him, 'Why is it I don't feel well at the moment?'
"It could be the training and he's in pain certainly, and all those things have made him perform at a lesser level.
"Some will say it's just excuses, but look back at his last five games and you can see it hasn't been the same Messi. I've checked with the family and the muscle issues are one of the problems that is worrying him."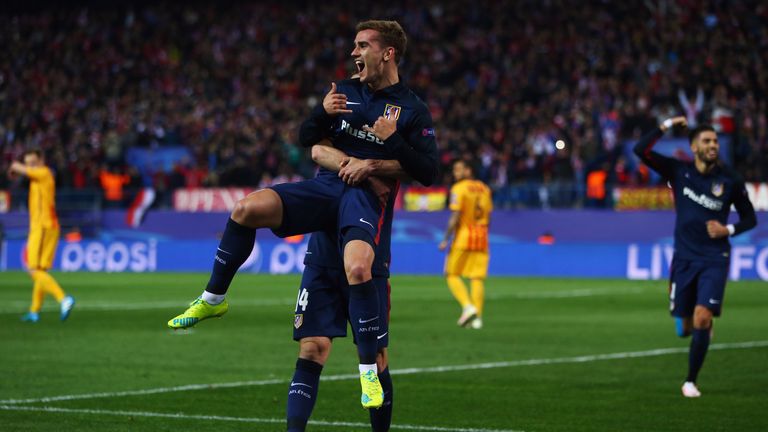 Barca have lost three of their last four matches in all competitions, but sit three points clear of Atletico in La Liga and remain on course for a league and cup double.
And Balague believes La Liga and Copa Del Rey titles will still represent a strong season, even if they failed in their pursuit of back-to-back trebles.
"They can still win the league and the cup, but nobody is talking about that because it has been a surprising demise in the last month," he added.
"Winning after winning is so difficult and to keep at that level for so long is almost impossible.
"Imagine if they do win the league, it means they will have had a good season, but if they also beat Sevilla in the cup, it's a very good season. But at this point the Champions League blurs everything else and it looks like something is missing.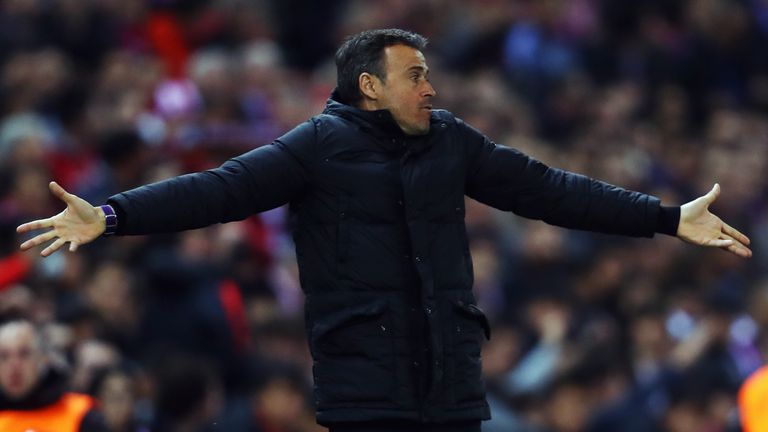 "The main culprit according to the media in Catalonia is Luis Enrique, who hasn't done some of the things that made Barcelona good last season.
"Enrique has to be the coach and say 'Neymar you haven't scored since mid-March and Messi perhaps you should rest too.'
"But now there are seven games left and it's difficult to tell them that because everyone wants to play as soon as possible and bounce back from what has been a hurtful defeat."