Real Madrid and Barcelona below their best, says Guillem Balague
Last Updated: 30/01/17 12:43pm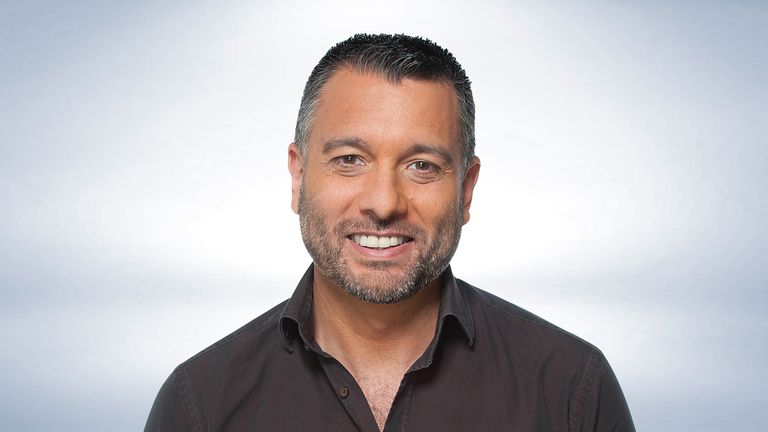 Why aren't Barca and Real at their best? Is it time for technology? What's the latest on Antoine Griezmann? Guillem Balague talks La Liga…
Real Madrid were not at their best on Sunday, despite beating Real Sociedad 3-0.
Real Sociedad had a very intelligent plan, which they executed very well in the first half, but they lacked cutting edge in front of goal.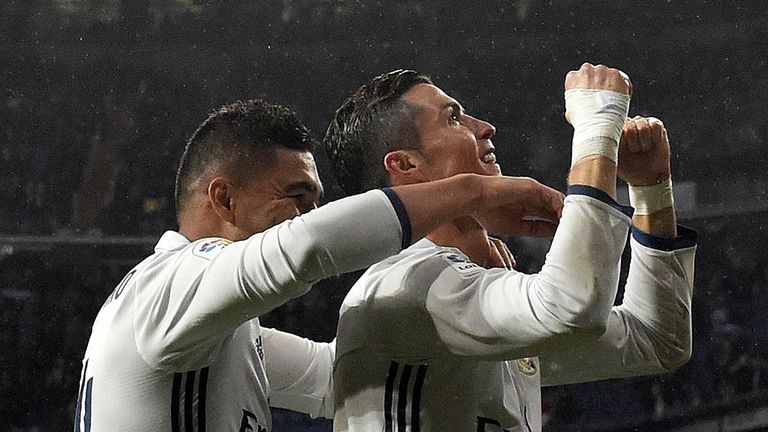 They put Casemiro, in particular, under pressure but also Toni Kroos and Mateo Kovacic allowed Real Madrid no fluency in their game.
Real Madrid played balls that were too direct, they were not linking with the attack and when they did not have the ball, they were not very aggressive with their pressure either, so Real Sociedad could pass the ball around with ease. In fact, they had 75 per cent possession in some periods during the first half.
They had chances at the beginning and end of the first half, but failed to score, and Real Madrid took advantage by scoring with their first shot on goal through Kovacic. Real Madrid came on strong in the second had and scored again through Cristiano Ronaldo and after that Real Sociedad had no answers as Alvaro Morata added a third.
But this is not Real at their best, by a long way, and even Ronaldo's team-mates are wondering what's going on with him. Yes, he got a goal and an assist, but he seems lost during games and is lacking sharpness.
Nevertheless, they won and that was enough to take them four points clear at the top of the table - which is partly down to the fact that Barcelona are not at their best either.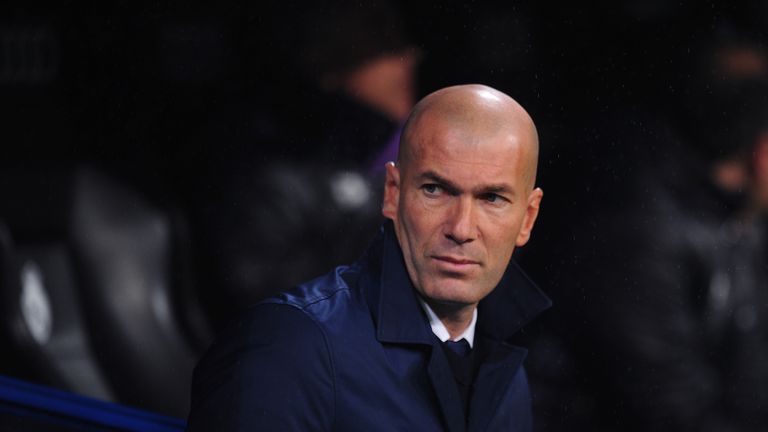 Time for technology?
Barcelona had a perfectly good goal not given against Real Betis, prompting new calls for technology to be introduced in Spanish football.
There are a few reasons for this. We are always slow to react to new trends in football - which is not always a bad thing because we do not just jump on things that are fashionable. But in this case it would have been simple to do what has been done in France, Italy, Germany and England.
The reason it hasn't been introduced is because there is no agreement between La Liga and the federation, but more importantly FIFA only allows two systems - but La Liga has a deal for a different system, which has been developed by Mediapro.
That's a company which has some La Liga rights and sells them abroad so is very closely linked with La Liga, and I think the Spanish league would like that system to be used. FIFA currently doesn't allow it and that is delaying everything.
It looks like there will be tests next season and goal-line technology will be introduced soon. Personally, I would not want to see technology used on other decisions. But if teams score a legitimate goal then we need to make sure it is given.
There is a debate in Spain because there is no single system that would help referees get all decisions right - however goal-line technology is indisputable.
Sunday's incident is being used to hide the fact that Barcelona didn't play well. However, Luis Enrique did not hide and said Betis deserved more than a draw. He accepted some blame for making too many changes and his substitutions suggest he knows he got it wrong.
Barcelona are inconsistent, they lack control in midfield and everything depends on the front three, as it has for a long time. However, if the ball doesn't get to them cleanly then Barcelona struggle.
Sevilla might have taken advantage, but had a player sent off in the first minute of their game with Espanyol. I felt it was unfair and in the second half Espanyol were clearly superior, especially on the wings.
Atletico stumbling
Atletico Madrid lack humility. Those are not my words, but the words of Diego Simeone.
They are not working with the same commitment and attitude they used to have. That team has come to the end of a cycle and he needs to either renew the squad or start thinking about his future.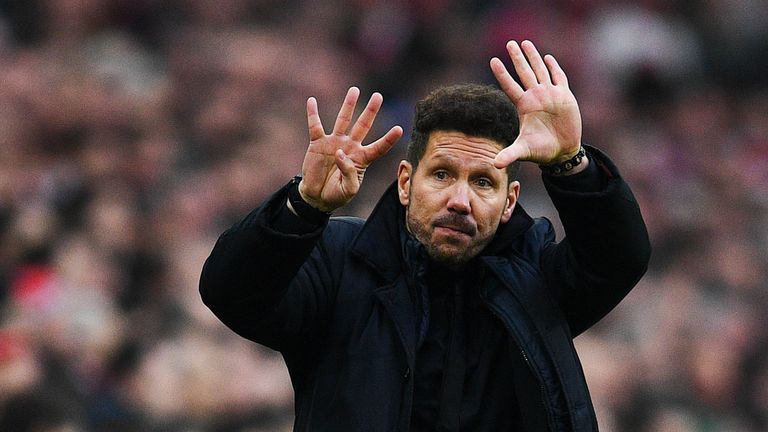 He wants to stay for at least one more year - and the club and the players want him to stay - but decision need to be made with some of the key players because the intensity that made them so special has dropped. Well done to Alaves for getting a 0-0 draw and maximising their potential.
Some of you may be surprised by some of this week's results and performances, but La Liga is proving itself to be a very competitive league - and the proof is there every week.
Guillem answers your questions
Any chance? Griezmann to Man Utd? @AyellaBryanLama
GUILLEM SAYS: We talk about him every week and the situation is still the same. He has not decided on his future, which is not linked to Simeone's but he wants to see what the manager decides to do.
He had offers from Manchester City and Manchester United, which he turned down because he didn't feel it was the right time. Of course, Untied, Chelsea and City will all be there if he is available so let's wait and see.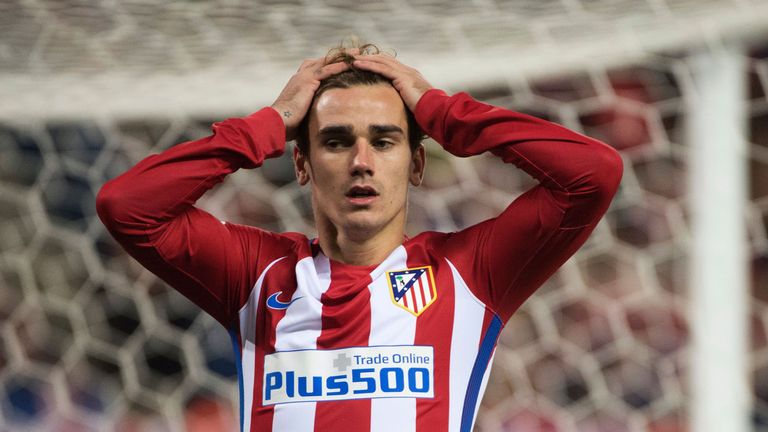 Any chance of Arsenal taking Jose Gaya now or in the summer? @Mesut1079
GUILLEM SAYS: I don't think he is a target for Arsenal. He renewed his contract until 2020 in May 2015 and is not yet a regular for Valencia. He would like to achieve that first before he moves on… if he moves on.
Is the Jese move to Boro dead? @Jordan_Isaacs
GUILLEM SAYS: Jese wants to go to Las Palmas and rebuild his confidence back at home. Las Palmas are putting in a lot of effort to get him and feel they have convinced the player and PSG. I've heard everything is sorted, but until it is officially announced Boro will hope they can do something about it.
Barca's midfield is a mess without Iniesta, will any proper midfielders be signed to add depth and control? @Deepsleeper8
GUILELM SAYS: Barcelona's problem is not the quality of the midfielders. Rafinha, Denis Suarez, Sergio Busquets, Ivan Rakitic and Andres Iniesta are all good footballers. The problem is the style Luis Enrique wants them to play. You need, perhaps, more physical midfielders who are good on the ball and those are hard to find.
The style is making life difficult because and if they decided to keep the ball more and attack as a unit then the players are very good. I've been saying for a year that he doesn't have the players to play the brand of football that he wants to.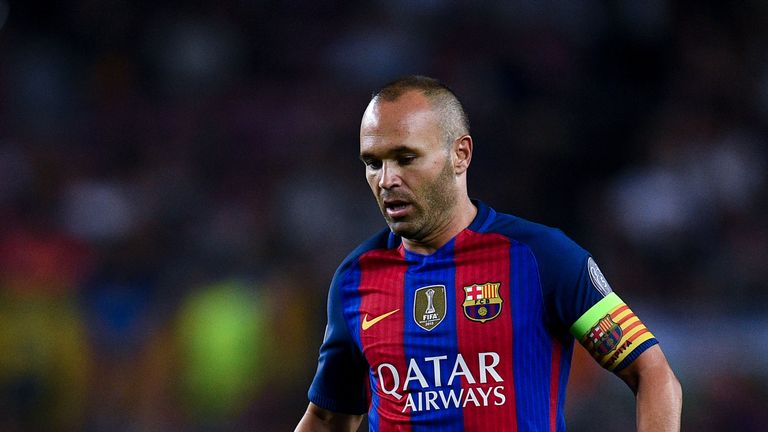 Hearing Alfonso Pedraza is coming to Leeds. How good is he and what should we expect from him? @TomWaller89LUFC
GUILLEM SAYS: I hear he is going on loan. He was on loan at Lugo from Villarreal, who paid 300,000 euros to bring him back and then send him on loan to Leeds.
He is fast, very good with his positioning and works hard without the ball. He is one of those players who loves one-on-ones, which you don't see too often. He is quick, has ability and it is a clever signing for Leeds. If he adapts to life and football in the Championship he could be a very good addition.
How much potential does D.Ceballos have and could he end up at one of the big boys in the Prem? (@edd279)
GUILLEM SAYS: His buy-out clause could be 12m to 15m euros, which could be a bargain. Ceballos is a little bit like Jose Antonio Reyes; he comes from the same area of Seville and loves to be at home surrounded by his family and friends.
I don't see him being ready to leave Betis. Both Real Madrid and Atletico Madrid are looking at him as he would be a bargain, but can he adapt? I would say he would probably have to go to a Spanish club first to challenge himself. If he can overcome that he might go abroad, but I have doubts he can succeed away from Seville.
Grab a NOW TV Sky Sports Day Pass and stay glued in to all the latest transfer news from Sky Sports HQ as the window draws in, all for just £6.99. No contract