Guillem Balague examines whether Ultras are returning to Spanish football
Last Updated: 13/02/17 11:32pm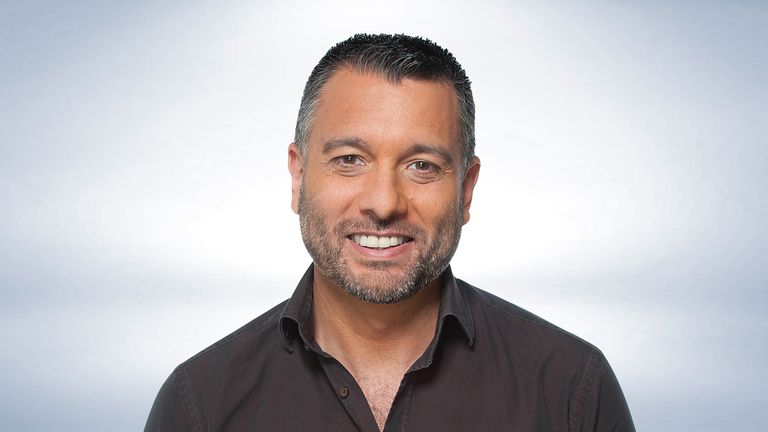 Ultras are back and more organised than before, says Guillem Balague in his weekly column. Sky Sports' Spanish football expert also answers your questions on Gareth Bale's return and the futures of Karim Benzema and Isco...
There was a worrying incident before the Barcelona v Alaves game where 50 masked men, armed with bats, decided to go and hit 20 Barcelona fans who were just sitting having some drinks and food. Nobody knows for certain yet where they came from or who they are, so there is no point speculating.
But there are little incidents here and there which suggest the 'Ultras' movement is not dead in Spain. It is not a massive problem but it's a problem nonetheless.
We've seen a battle for power in Sevilla between 'Biris' and the club. Barcelona got rid of their Ultras under Joan Laporta, as too did Real Madrid once they turned against the club's president.
Also Rayo Vallecano's Ultras have had their voice heard in regards to Roman Zozulya, the Ukrainian player who has been wrongly linked with neo-Nazi groups in Ukraine but has been photographed with weapons and admitted funding the Ukrainian army fighting the pro-Russian supporters. That has been identified by the left-wing 'Bucaneros', Rayo's famous ultras, as reason not to join their club.
They made their voice heard in the only training session he has had with Rayo. He had to go back to Betis having been signed in the summer from Dnipro. As he has registered for three teams, he cannot join any other this season. In the background of that there is also a battle between the president of Rayo, Raul Martin Presa, and the ultras, who don't like the president.
There have been a bunch of isolated incidents that suggest the ultras are more organised than they have been in the past. In terms of a player not being able to play because of his political views, it depends what kind of political views they are.
If they are views which show prejudice against nationalities, sexual orientation or religion, there is enough ground to ban somebody. But, in the case of Zozulya, it has not been proven that he has extreme views and he has said he has not. He is innocent until proven guilty, so the Rayo fans have gone too far in denying someone to work in their chosen profession.
There was yet more tactical confusion from Zinedine Zidane against Osasuna, who decided to play three at the back despite it not working at Celta Vigo and Sevilla. He insisted on the formation so Real's full-backs could go forward but the team did not react well to the new system.
My colleague at Sky Sports, Terry Gibson, feels Real's problems stem from Cristiano Ronaldo's placing in the team, with the Portuguese not a winger anymore. As a forward, he feels Zidane has to shuffle the formation to accommodate him.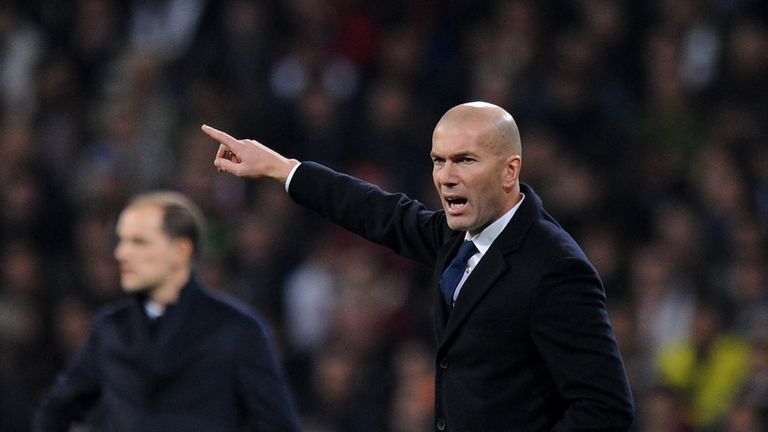 I disagree with Terry. Zidane was probably looking to match Osasuna, who have played three at the back before - but Terry is absolutely right that Ronaldo affects how Real plays.
Despite saying Ronaldo is comfortable on the left, Zidane is acting differently. He doesn't play him on the left any more. It means Ronaldo is trying to adapt to his new position, which he has been doing for the last 18 months, where he has been more of a forward. In any case, experiments look over with Zidane now.
Barcelona came under a lot of criticism about the style before the Alaves game. For Barcelona fans and commentators it's not just about winning, it's about how you win. They want to do so in the wonderful way they have in recent years and Luis Enrique is not offering that.
He says they have to surprise the opponent by proposing an alternative approach but that involves, according to many, taking the essence away from Barcelona.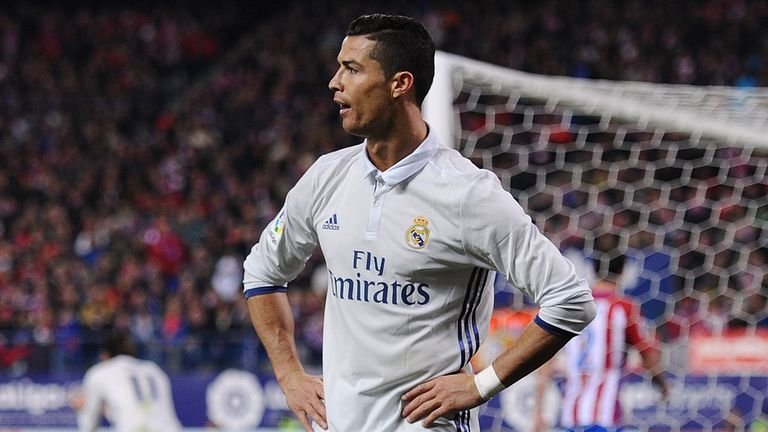 Against Atletico Madrid in the cup, the problems were not only about the style, but deeper - when Busquets and/or Iniesta are missing, control disappears and sometimes possession goes down to 55 per cent or similar, unheard of at the club for years.
Atletico deserved to progress into the final. On a positive note though, against Alaves there was another fine display from the front three, while Andres Iniesta returned from injury. Sadly, Aleix Vidal broke his ankle and will be out for five months.
For Atletico, they have to come back from 1-0 and 2-1 down against Celta Vigo. They have already conceded the same amount of goals this term as they did for the whole of last season. The debate over which direction Atletico are going in goes on. We will see how it progresses as the season draws to a close.
Guillem answers your questions...
How soon is Gareth Bale expected back now he is in training? (@Ghedin1878)
Bale is already training with Real and we will see if he's included in the squad that will take on Napoli in the last 16 of the Champions League. He's back a month and a half earlier than was initially feared by his entourage, who expected a much longer recuperation, so that is great news for him. If not Napoli, he will be back playing in the next game or two.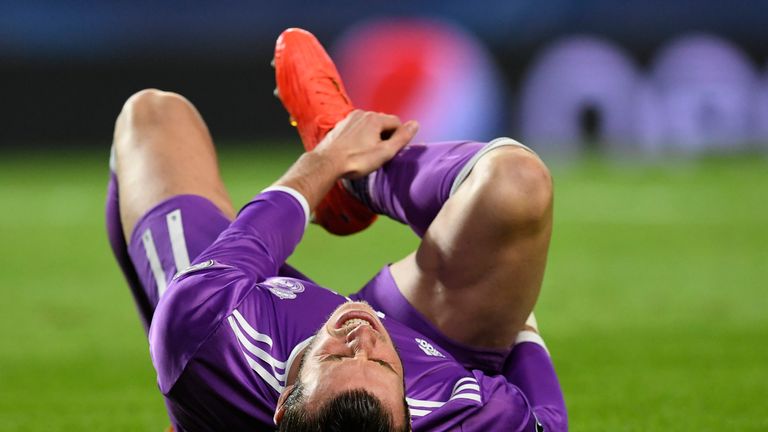 Who do you think will finish in the bottom three given Gijon's win at Leganes yesterday? (@lowe1875)
Gijon had a victory against Leganes that was not in head coach Rubi's usual style. However, the manager will except that with Lacina Traore up front, he has a team that will have to play differently. They do not have enough quality to play from the back as he would like. Sporting and Rubi don't have time to add layers to their game, it's all about winning.
Those three points leave Leganes very close but with Deportivo and Valencia where they are, this is far from over. I feel the current bottom three will occupy those spots come the end of the season but it will be interesting to see how respond to Sporting applying pressure.
Do you think Real Sociedad can get fourth or do you expect them to fall away and Atléti claim it? (@Ghedin1878)
I went to see Espanyol v Real Sociedad and they were brilliant, even Quique Sanchez Flores admitted it after the game. They played between the lines and worked very hard, especially Asier Illarramendi and David Zurutuza, both in terms of the shift they put in and what they do with the ball. Carlos Vela has rekindled his best form, Juanmi did a lot of damage up front and they are solid at the back.
Eusebio has put together a good team, which is interesting because it is more or less the same team David Moyes had. I got the impression Moyes felt as though he didn't have the right players to do what he wanted to do with the side, that's fair enough. But the reason he was unsuccessful is because the players are used to a different style, the one Eusebio has implemented.
Will Real Madrid sell Benzema this summer? And go for Lewandoski or Aubamayung? (@junaidalikh8)
Benzema is the little darling of Real Madrid president Florentino Perez, so I think they want to renew his contract. They trust him a lot. Yes, he hasn't score in seven but Real are more comfortable with the idea of selling Alvaro Morata, who wants to go. So it would seem Benzema is going to stay.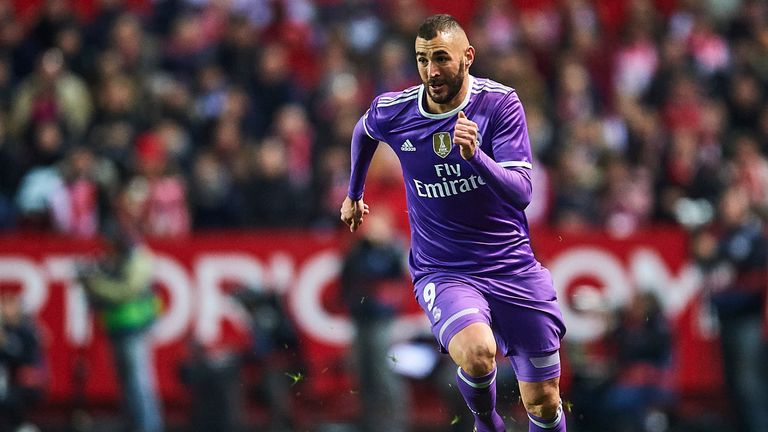 Robert Lewandowski has renewed his contract at Bayern Munich despite holding conversations with Real Madrid, who didn't put enough effort into trying to convince the Poland international. Real keep insisting Pierre-Emerick Aubameyang is not a target but we will see whether this changes as the window approaches. It is clear Aubameyang would love to move to the Bernabeu.
Of the upcoming talents of La Liga, would you say Jorge Mere and Marcos Llorente are in there?
Very good points! Mere will no doubt play a key role in Sporting Gijon's battle against relegation while I'm certain defensive midfielder Llorente, currently on loan at Alaves, will return to Real Madrid in the summer. In terms of other promising young prospects to keep an eye on, there's Marco Asensio at Real. It will also be interesting to see whether Jese Rodriguez can rekindle his form at Las Palmas. At Espanyol there's Marc Roka, who has been really impressive.
Reports linking Isco to Barca. Any truth? Is he frustrated in Madrid or is his attitude the problem? (@mbz88)
I do not believe these rumours. Isco was Real's best player against Osasuna in three different positions. He had the highest percentage of good passes (90 per cent) and highest amount of recoveries (12) so he did really well. He feels under-appreciated though, with his appearances in the big games limited. He is frustrated but there is nothing wrong with his attitude.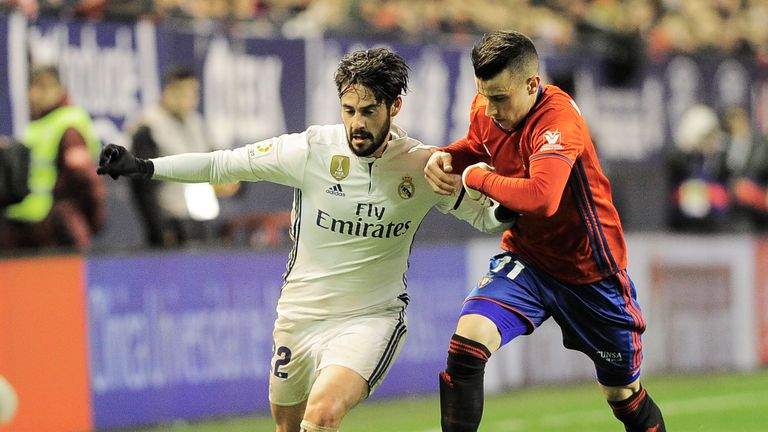 Spurs thought about making move for him but not in January. We will have to see what team he does chose to leave the Bernabeu for because he wants to join a team who can win leagues. Both Serie A and the Premier League are destinations he would love to move to.