Guillem Balague: No referee conspiracy against Barcelona
Last Updated: 11/04/17 6:41pm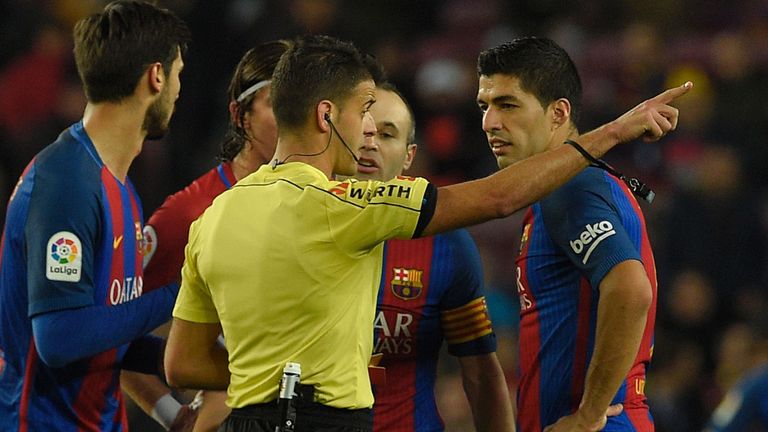 Barcelona, Real Madrid, Atletico Madrid and the latest on the futures of Antoine Griezmann and Eden Hazard is on the agenda as Guillem Balague also answers your questions in his weekly column...
No referee conspiracy against Barca
Barcelona have embraced the idea from the players that referees are against them.
When you are superior and play good football then the referees don't count, but when you don't, you blame the referees as a way of hiding those problems.
It's also a way to put pressure on the referees to try and get an advantage on the pitch.
Barcelona are the fourth-most carded team in La Liga, and they're also the most-carded team in the Champions League, which is a surprise because they're not really a dirty team.
But referees have nothing to do with what is happening with Barcelona. They are a team that depends on the front three and when they're not performing Barca struggle because the midfield has become much more irrelevant than it has been for the past 10 years.
Zidane errors cost Real
As you can see from the results at the weekend it's a very competitive and unpredictable league. The battle for the title between the top two will go to the end of the season.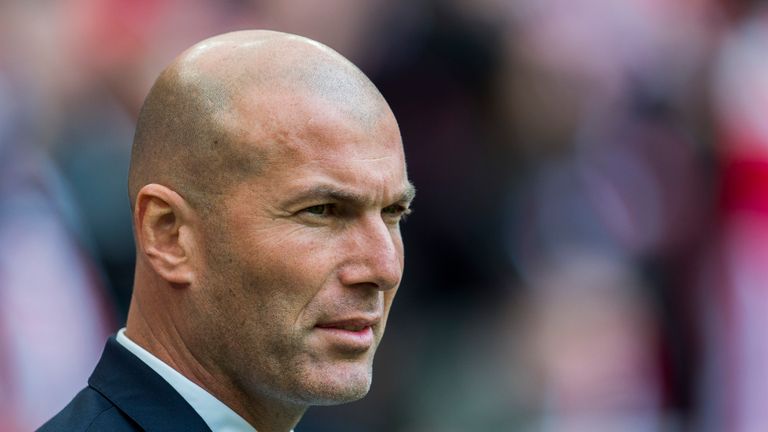 Atletico Madrid benefited from Zinedine Zidane making a couple of mistakes in the last 20 minutes of their 1-1 draw, for instance taking Toni Kroos off and putting Isco on.
Poor decisions like that kept shifting the dynamic of the game towards Atletico and, while the players are partly to blame because they seemed to lack concentration, the message the manager sends out in terms of substitutions is important. Zidane didn't get that right as control escaped his side, and with that, three points.
Atletico focused on Leicester
Atletico were clearly thinking more of Leicester. Their priority is the Champions League and they didn't want to expend too much energy against Real.
The first half of the season was the worst we've seen so far under Diego Simeone, but the second half of the season has become the best.
They've gone back to their essence, defending really well and everyone is back on form. Against Real they played with the brakes on until they went 1-0 down, then they shifted up the gears to get the draw they needed.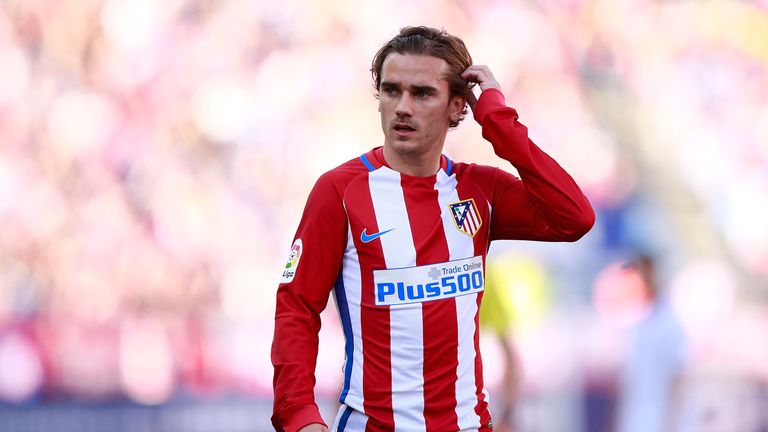 Real reserves key in title battle
Real's business model suggests that the Champions League is a bigger priority than the league, as it provides a bigger stage for the Galacticos they bring to the club.
The plan under Florentino Perez has never been to get a balanced squad which will help them compete in the longer competitions, at least until this year.
You can see they've put the focus on the league and they've got a very good second string, which is where Barcelona have struggled.
Both Ivan Rakitic and Gerard Pique were suspended against Malaga, and Luis Enrique also left Sergi Roberto and Andres Iniesta on the bench thinking the second string would do enough. But they didn't, in the same way they didn't against Alaves, Betis or Deportivo, who also beat Barca this season.
Barcelona's second string would suggest to me that Luis Enrique knew he was leaving very early on, and didn't want to bring in players who would cause problems or challenge the starting line-up. But then the second-string players realise they aren't going to be in the big games, and that shows in how much they commit themselves to the team.
And now for your questions...
Is Real Madrid's first preference Courtois or De Gea in the next transfer window? (@MichaelBrowne_4 )
The first preference is David De Gea, but Jose Mourinho has sent a message to Real that he doesn't want to sell his goalkeeper, so that's where we stand at the moment. Thibaut Courtois seems more likely but they don't have an agreement with either player just yet.
One thing we do know is that Florentino Perez doesn't want Keylor Navas to be the No 1 next season.
Are Real really interested in signing Eden Hazard this summer and if so, what chance do they actually have of capturing the Belgian? (Max, London)
They are interested in Hazard. He has left it open and is not saying no to Real Madrid, but has suggested to Chelsea that he wants to stay. Chelsea also have no intention of selling him, and are convinced he'll stay. They think he's enjoying life in London with his family and that he's very settled.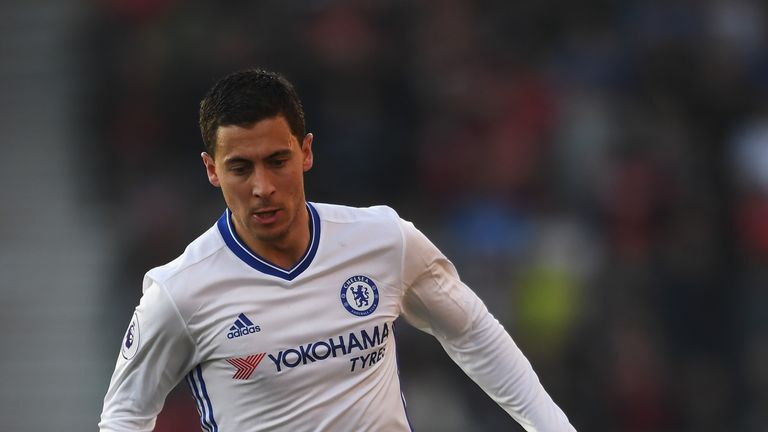 Will Neymar miss the Clasico? (@AgboolaJotvot)
If you follow the rule exactly, clapping the fourth official after being sent off means he should get a two match ban to add to the one for two yellows, which means he could miss El Clasico. I think only a miracle will save him from that.
What team do you think could tempt Neymar to leave Barcelona? (@StarzxGaming1)
Why would he leave Barcelona? He's enjoying himself, he's growing and has got Lionel Messi and Luis Suarez playing with him. Barcelona will have the enthusiasm of a new coach and players next season, so there's no reason for him to go at this stage.
Speculation today in the Spanish press suggests Antoine Griezmann may sign a new deal at Atleti - is that true? (Jordan, Manchester)
The situation is as follows, his people have told Atletico that he's staying next season. He still feels he can give more to the club, they've got a new stadium and he can keep growing there.
Atletico want to give him a new contract with more money and a new buy-out clause of 100m euros. Barcelona, Real, Manchester City and Manchester United have all enquired for Griezmann, but he's agreed nothing with anybody.
Real are trying to go for him in 2018, which will make it difficult for any Premier League club to try and get him.
Sky customers can now upgrade to Sky Sports and get 12 months for just £18 per month. Upgrade now!