World Cup 2014: Do all football fans really want 'diving' to disappear from the game?
'Luis Suarez's apology was wanted by Barcelona and may reduce length of ban'
Last Updated: 01/07/14 1:53pm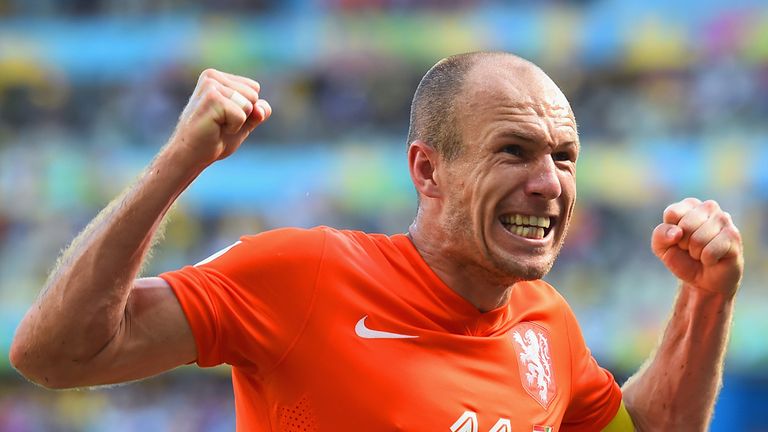 Guillem Balague has coupled watching glittering football World Cup football with listening out for the tournament's key quotes.
Over the course of the South American shindig, the Revista regular has been analysing the best soundbites from the players and managers involved – and Jose Mourinho.
In the latest column, Guillem has his say on the diving debate - which has come to the fore once more in the wake of Arjen Robben's tumbles against Mexico - and the anger felt by El Tricolor boss Miguel Herrera after his side were bundled out.
Balague also salivates over Neymar, dissects the likely impact of Luis Suarez's apology for biting, and suggests that Jurgen Klinsmann's confidence may be misplaced...
ARJEN ROBBEN
HE SAID: "The one at the end was a penalty, I was fouled. At the same time I have to apologise in the first half I took a dive and I really shouldn't do that. That was a stupid, stupid thing to do but sometimes you're expecting to be struck and then they pull their leg away at the last minute."
GUILLEM'S ASSESSMENT: Look at it from the bright side. Holland didn't qualify from a dive. Plus, when Robben publicly admits to diving, it suggests that the campaign to try to eradicate it is succeeding. I understand very well the Latin idea that if you can get away with it, you are a hero. I know it too well as it is rooted in our psyche. But, yes, ideally, diving should disappear. The problem is, as Gary Neville says, where exactly does diving start and where does it finish? You can only fall when the fault provokes you to fall? Everybody, and I mean everybody, 'helps' the referees make decisions in their favour, using the Mourinho words. So, then, do we want diving to disappear completely or only to make it look like it is not diving? Fascinating discussion ahead…
USA DEFENDER OMAR GONZALEZ
HE SAID: "Jurgen [Klinsmann] has been nothing but positive. He's telling us to change our flights to 14-15 July because we're going to be here until the end. That speaks volumes of how positive he is, how much he believes in this team. It trickles down to all of us."
GUILLEM'S ASSESSMENT: And how do you deal with exaggerated positive thoughts once it all crumbles down?
LUIS SUAREZ
HE SAID: "Independent from the fallout and the contradicting declarations that have surfaced during these past days, the truth is Giorgio Chiellini suffered the physical result of a bite in the collision with me. I deeply regret what occurred. I apologise to Chiellini and the entire football family. I vow to the public that there will never again be another incident like this involving me."
GUILLEM'S ASSESSMENT: Barcelona wanted Luis Suarez to apologise. It is also part of an appeal that will surely reduce his ban. I realise many people feel cheated as he has apologised before, but I can't help but feel that I want to love the sinner and hate the sin. Only in serious crimes where other lives have been affected is when I wouldn't accept an apology. Biting shouldn't be done but can be corrected and Giorgio Chiellini has accepted the apology, so who are we not to do the same?
CHILE CHIEF JORGE SAMPAOLI
HE SAID: "I don't believe in moral victories. They don't count. We were on par with these teams. Football is like this."
GUILLEM'S ASSESSMENT: And in those few words you can find everything you need to know about football.
MEXICO MANAGER MIGUEL HERRERA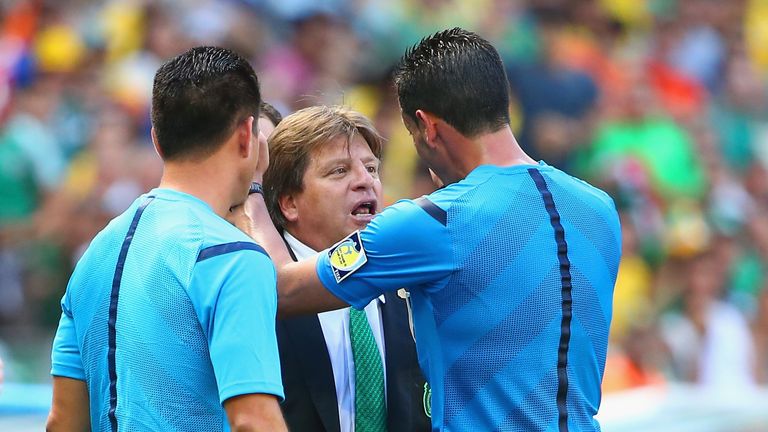 HE SAID: "The doubtful decisions were always against us. We have to say it in capital letters, in three matches we had horrible refereeing. The man with the whistle knocked us. I want the referee committee to take a look and that the referee goes home just like us. [It also] goes against football to have to play in these conditions. The players were suffocated by the sun heat and the humidity."
GUILLEM'S ASSESSMENT: Ok, Miguel. We hear you. Same conditions for Holland. And by the way, why did you have to replace Giovani dos Santos after one hour with Javier Aquino, less of a forward, and why, generally, were you unable to stop the side defending too deep, giving fully the initiative to the rivals. And why did you respond with more defensive instructions when Louis Van Gaal 'tinkered' with the side trying to attack your weak points? Less excuses and more responsibility for what, eventually, was a deserved Dutch victory.
COSTA RICA BOSS JORGE LUIS PINTO
HE SAID: "We practiced penalties before and we had studied the opposition and that's why we scored 100 per cent."
GUILLEM'S ASSESSMENT: In case you still doubted if penalties have to be practiced or not, of course they have to be! The more practice the better you get. Put hours in. Stop finding excuses in poor football urban legends.
LUIZ FELIPE SCOLARI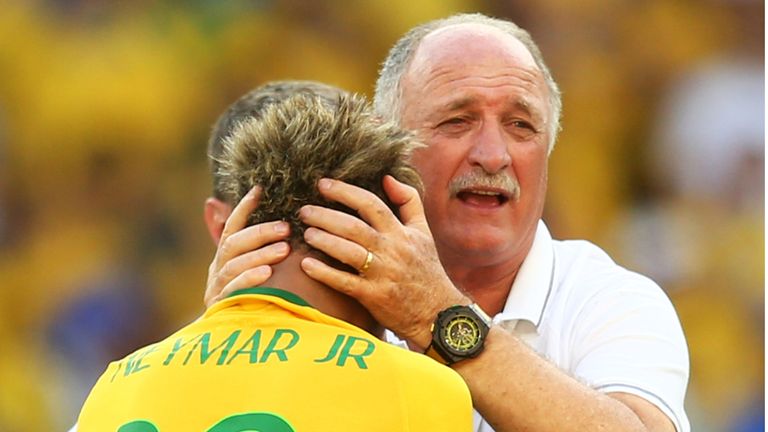 HE SAID: "Neymar is 22 but he has the experience of a 35-year-old. Psychologically and mentally, he is very prepared. He needs to be valued for what he did because it was a big effort."
GUILLEM'S ASSESSMENT: Neymar walked towards the penalty spot in the shootout with the perceived calmness of a guy who is going to collect his pint of lager on a Saturday night. Now we know he was trembling inside. Appearances are key in this world, where, like Cesar's wife, you don't only have to be loyal, but also look it (Spanish saying!). He manages all registers (appearance, mental strength) at an extraordinary level. Some even say that he has the cool head after a game of showing a bit of his underwear for publicity reasons. Without that emotional restraint you cannot be a superstar for a long time.