Manchester United to reach Europa League quarter-finals, predicts Charlie Nicholas
Last Updated: 17/03/17 1:15am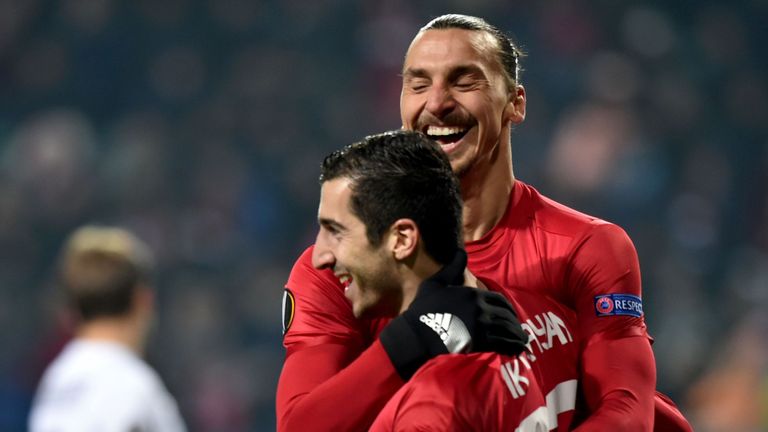 Charlie Nicholas provides us with his latest European predictions as Manchester United look to book their places in the quarter-finals of the Europa League.
Leicester beat Sevilla 2-0 on Tuesday night to progress through to the last eight of Europe's elite-club competitions 3-2 on aggregate, with Juventus joining them as they saw off Porto.
Manchester City crashed out of the Champions League on Wednesday after a 3-1 defeat in Monaco, while Atletico Madrid coasted into the quarters as a goalless draw sealed a 4-2 aggregate victory over Bayer Leverkusen.
City's cross-town rivals, and Europa League favourites, United will look to book their place in the last eight when they host Rostov at Old Trafford.
Here's what Charlie has predicted for the last-16 European ties...
Zlatan Ibrahimovic is back in so they'll have plenty of belief and he's probably got the anger out of his system by now.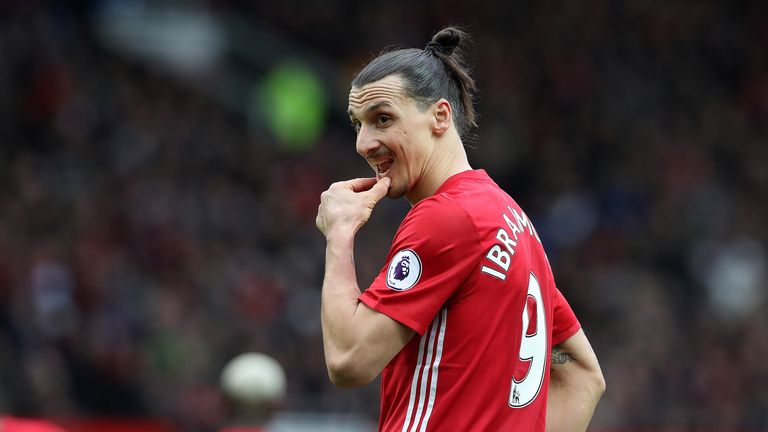 The pitch was a nightmare at Rostov but I think it could be one of those slow nights where United are sat on a narrow lead before finishing them off.
Paul Pogba has been quiet and question marks remain over his value and his role and I wouldn't be surprised if Jose Mourinho was tempted to leave him out as a reminder of how much he needs to improve.
He tries all this Hollywood stuff in the middle of the park rather than where is matters and he only seems interested in firing his passes into Zlatan, so I wouldn't be surprised is somebody like Marouane Fellaini were to come in.
Charlie predicts: 2-0 and Fellaini to score first - 25/1 with Sky Bet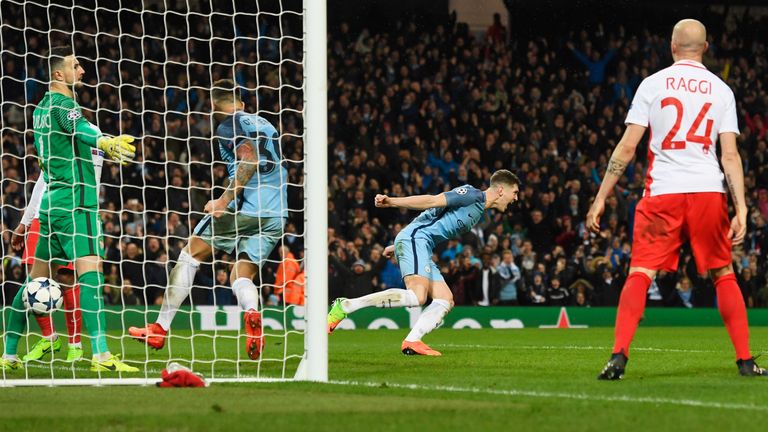 I wouldn't be surprised if we had more goals, but another 5-3? Probably not.
Pep Guardiola still tweaks his team far to too much for me. He played a strong side at Middlesbrough and you wonder why he threw away the title chance by making so many changes against Stoke.
Monaco are a dangerous side. They used to have a great defence but they're evolved into a free-scoring side with a lot of talented attacking players.
Everybody is looking at Kylian Mbappe again to see whether he is the new Thierry Henry and I'm sure Arsenal will be monitoring him and I just hope he's not another player they miss out on by trying a barter for him.
I do expect both teams to score again but I think Manchester City will come through and I fancy Raheem Sterling to score with his pace and movement crucial in these games.
Charlie predicts: 2-2 and Sterling to score first - 75/1 with Sky Bet
Match result: 3-1 (6-6 on aggregate, Monaco progress on away goals)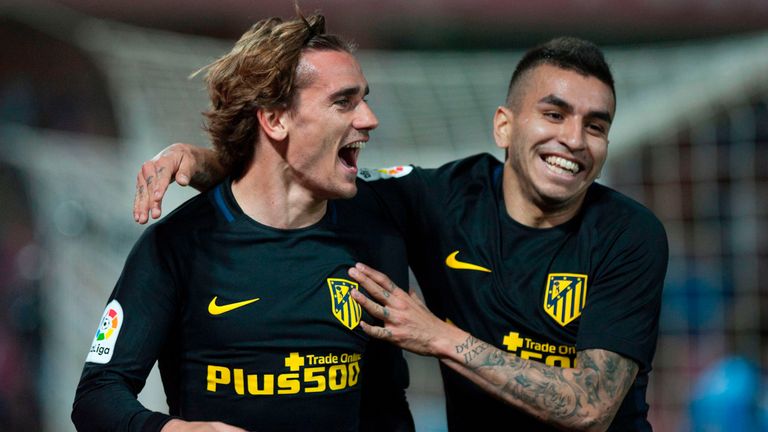 It was a fine result for Atletico in the first leg but they're still not playing that well, including Antoine Griezmann, for all his Manchester United admirers.
Yannick Carrasco has had to step up and deliver more goals this season, with Kevin Gameiro not being quite as prolific as they'd hoped.
However, they're already through in my opinion and they won't take any risks, which they're well suited to. They'll keep the ball, take the sting out of the game and wait for a chance to come to pick their visitors off.
Charlie predicts: 1-0 and Carrasco to score first - 30/1 with Sky Bet
Match result: 0-0 (Atletico win 4-2 on aggregate)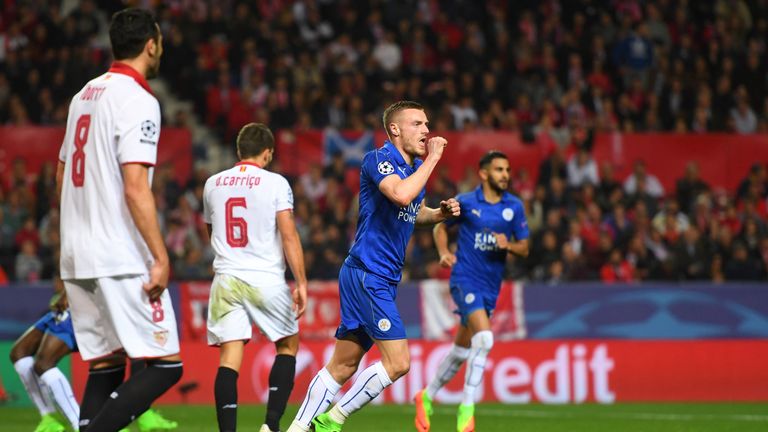 Can Leicester do it? My honest feeling is no. I think Sevilla might actually be more dangerous away from home because Leicester are not good when they have to force the game.
They let Leicester off the hook in the first leg and I would suggest that Craig Shakespeare will want to let the visitors have the majority of the ball and hit them on the break.
Sevilla are also very dangerous on the counter-attack, with Vicente Iborra and Steven N'Zonzi good at controlling the game but also launching their team on the break.
I absolutely see Sevilla scoring and if they do first then I can't see how Leicester will come through. Leicester need to be in the game with 20 minutes to go but I'm afraid I see their campaign coming to an end here.
Charlie predicts: 1-2 and N'Zonzi to score first - 66/1 with Sky Bet
Match result: 2-0 (Leicester win 3-2 on aggregate)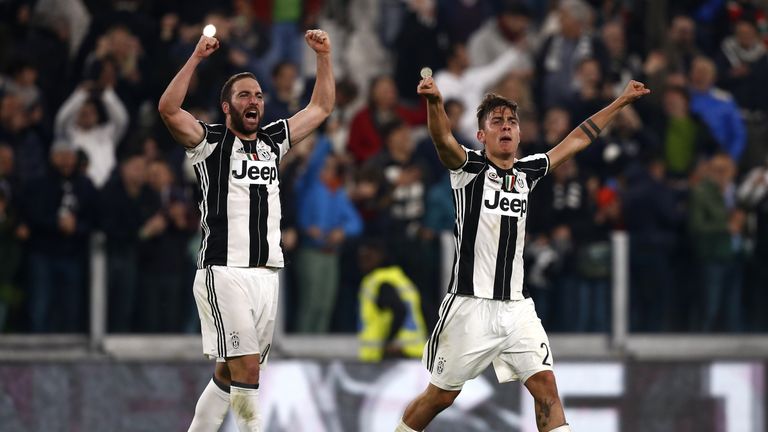 This should be a fairly comfortable, controlled performance from Juve, and I just can't see any way in which Porto can turn the tie around.
I think Porto will also be very scared of the counter-attack situations, with Paulo Dybala a particular a threat and full of confidence after extending Juventus remarkable perfect home record against AC Milan.
The draw is going to be key but Juve are one of the favourites for me and they could beat Barcelona or Bayern Munich if they come up against them.
Charlie predicts: 1-0 and Dybala to score first - 18/1 with Sky Bet
Match result: 1-0 (Juventus win 3-0 on aggregate)