Kaka admits to feeling pain of older age as retirement decision looms
Last Updated: 10/10/17 11:30pm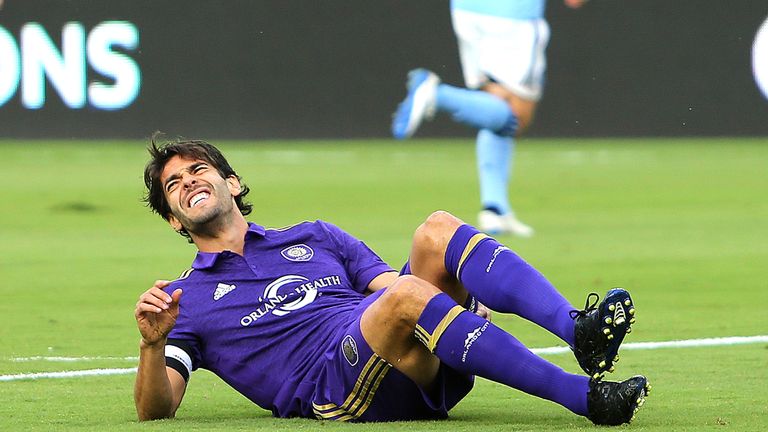 Former Ballon d'Or winner Kaka has admitted he is losing the feeling of "happiness" in football as he considers retirement.
MLS side Orlando City have offered Kaka a new contract for 2018, according to club's chief executive, Alex Leitao, who told the Orlando Sentinel the midfielder had "expressed his desire to play another year".
But Kaka, who has 92 caps for Brazil, has indicated he could follow in the footsteps of Andrea Pirlo, who announced he will hang up his boots following the conclusion of his contract at New York City in December.
Kaka told Globo Esporte: "I finish playing a game and feel a lot of pain. My body starts to feel it, and it no longer brings me that much happiness, it takes a lot more to do the same job.
"Kids can play today and again tomorrow. I'm 35, I take longer to recover, it's a different rhythm. You can feel when the time is coming."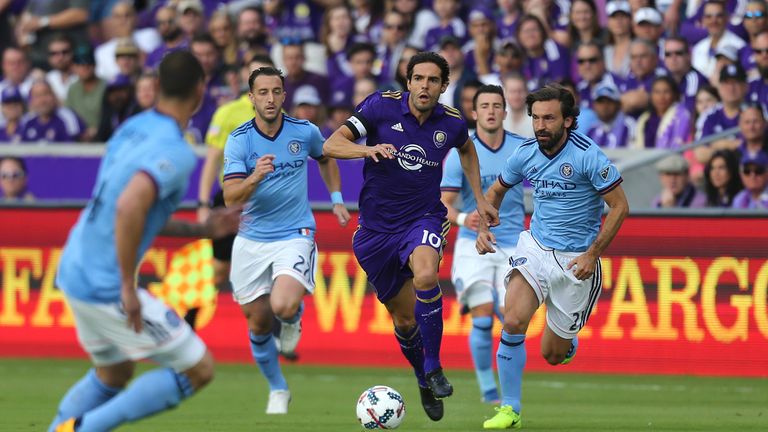 Kaka won both the Champions League and Serie A during his time at AC Milan, before Real Madrid signed him in a £59m deal in 2009.
The attacking midfielder struggled to earn a regular first-team place at the Bernabeu, though, later returning for a second spell at Milan before his switch to the United States.
Kaka has revealed he may look to emulate Real Madrid head coach Zinedine Zidane's post-playing career, though, when he does finally retire.
"To do it like [Zinedine] Zidane is a good idea," Kaka added. "He stopped, took some time away, decided if it was something he actually enjoyed, studied, did a course, built his way up.
"I'm that way inclined too. Now, there are people who believe I am already ready."