Indian Super League: Former Monaco and Juventus striker David Trezeguet on India move
By Dev Trehan
Last Updated: 18/08/14 11:49am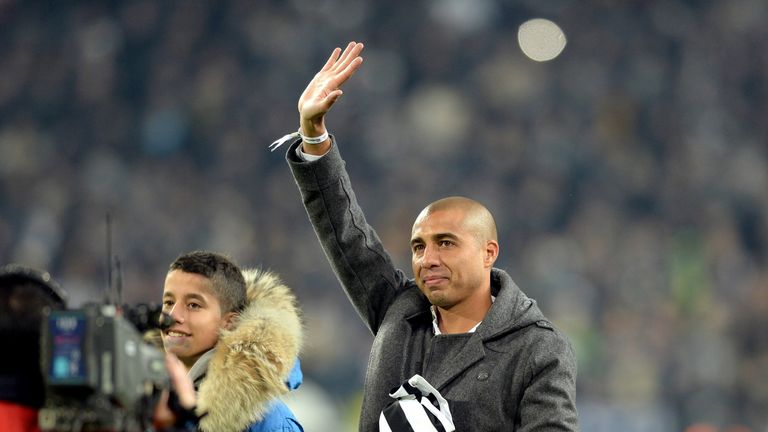 Former Juventus striker David Trezeguet says playing in the inaugural Indian Super League is his opportunity to help build a dream for a billion people in the sub-continent.
The 36-year-old has been signed up as the marquee player for Pune City FC in the eight-team league devised by IMG and the All India Football Federation, commencing October 12.
Trezeguet, a former European Championship and World Cup winner with France, has just finished a three-year stint playing in Argentina with River Plate and Newell's Old Boys.
And the former Monaco striker insists the challenge of helping develop football in the world's second most populated country is his chance to give something back to the game.  
"India is a special country in so many ways and I have always had the desire to go to India," Trezeguet told Sky Sports.
"Of all the possibilities that I had, the Indian opportunity was the one I enthusiastically wanted and not just for football reasons.
"When I learned about this project and the role I would play in building a dream, not just for one, but for one billion people, my heart just said 'I have to do this'.
"For me the role and the connection with my heart is the most important thing. This is a new step for me and an important experience in my career – now it's time to give something back."
Joining the Frenchman in the ISL are players including former Liverpool forward Luis Garcia and the man who set Trezeguet up for the winning goal in the final of Euro 2000, Robert Pires.  
"For both me and Robert Pires it will be another meeting in this new experience," Trezeguet added. "He is a great person and I consider him a great personal friend."
Pune City FC CEO Gaurav Modwel says he is delighted to have lured a player of Trezeguet's calibre to the ISL.
"David is the absolute top name in the ISL up until now," he said. "We always wanted our marquee player and our best player to be a striker.
"David has achieved so much in the game and will be a big motivator for the rest of the players here at Pune City FC. We're all very, very excited and proud to have him in our team."
Prashant Agarwal, CEO of Kshatriya Sports - the agency that brokered the deal taking Trezeguet to the ISL - added: "It's my personal passion and dream to develop football in India. Football was the tool used my Mahatma Gandhi to start his movement of non-violence and freedom - it can change many things.
"David is the perfect role model to do this in India. India needs people like him as he brings hope to 1.2 billion people there."