Christian Benteke's role at Liverpool could mean a change in style
Last Updated: 13/08/15 7:58am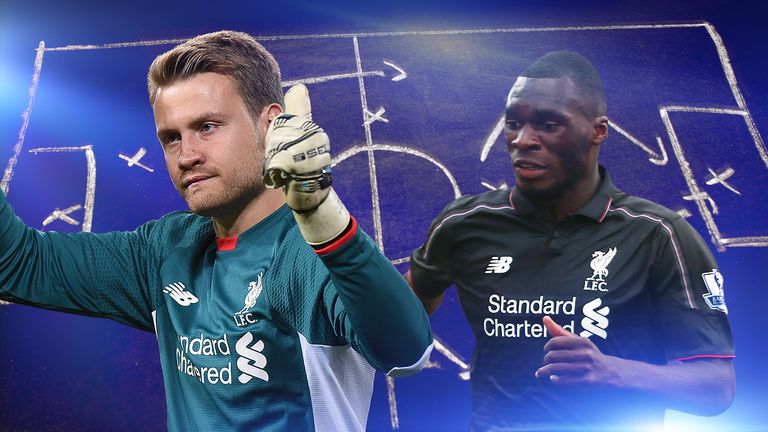 The early signs are that Christian Benteke's arrival at Liverpool will bring a change in style, writes Adam Bate...
On that fateful Anfield day in May 2014 when Liverpool's title hopes were dashed by defeat to Chelsea, it was the sight of the ball being launched carelessly into the box from deep that was every bit as infuriating for the home supporters as Steven Gerrard's infamous slip.
Gerrard has since acknowledged that the team's title-race inexperience proved costly that day as Liverpool went "gung-ho" and "lost their way" in search of an equaliser.
In particular, he pointed to the fact that Liverpool "went in with the same tactics" assuming they could blow away Jose Mourinho's Chelsea just as they had everyone else during an 11-game winning run going into the match. When it didn't work they panicked.
A lot has changed in the 15 months since that game but the signing of Christian Benteke could prove among the most significant. Judging by his debut against Stoke on Sunday, the presence of the 6ft 3in striker might well have a major impact on Liverpool's approach play.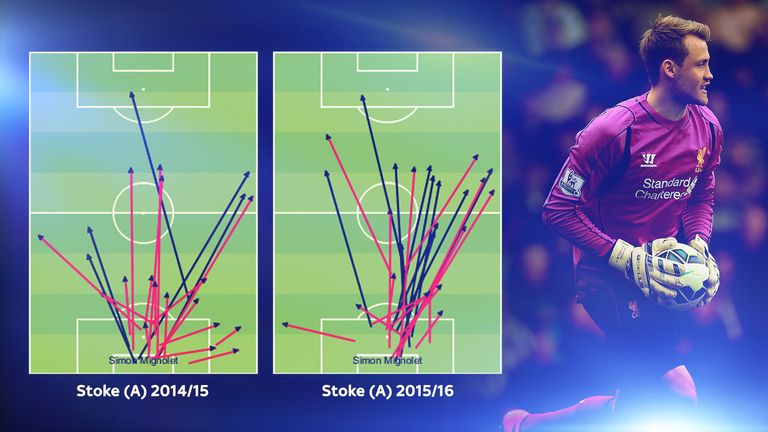 The chief indicator of a change of approach was in Simon Mignolet's distribution. The Liverpool goalkeeper hit more successful passes into the final third of the pitch than in any away game last season.
In fact, in that 6-1 defeat at Stoke in May - their previous game - he didn't complete one single such pass. While the tactics were hardly hit and hope - indeed, only two teams put in fewer crosses than the Reds on the opening weekend - it's surely no coincidence.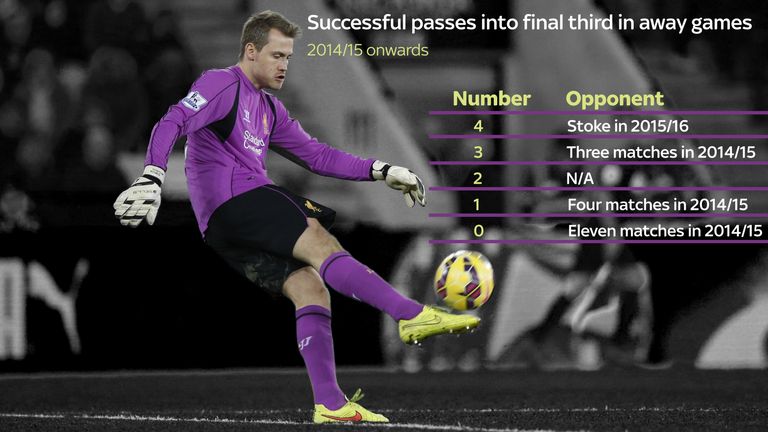 Rodgers acknowledged afterwards that Benteke's aerial prowess opens up new opportunities for his team. "I think we have that possibility to do that," he told Sky Sports. "I thought Christian was outstanding.
"He showed all the elements of his game today: his touch, hold-up play, movement in behind. He always really occupies a back four, on his own at times, and it is important to have that ability to be unpredictable."
In the Sky Sports studio, Graeme Souness was of the view that this could prove beneficial, noting that the Barcelona way isn't for everyone. For Souness, variation is the key. "It's the correct way to go about your business if you have Benteke," he told Sky Sports.
"Everyone is obsessed with playing like Barcelona today but not everyone has an Andres Iniesta or a Xavi. You must mix your game up otherwise you become too predictable and too easy to play against.
"If you become too predictable and it's rolled out every time from the back, the opposition midfield will be on you and keep you in there. You end up making all your passes in your own half or on the halfway line. Now Liverpool have an alternative they should use it."
Everything has gone long to Benteke. As the season goes on that's maybe something to look for.
Jamie Carragher
Jamie Carragher was rather more circumspect in his enthusiasm for this shift in emphasis. "I totally agree that you should mix your game up," said the Sky Sports pundit. "But the fact remains that Mignolet has kicked virtually every ball.
"It's not as though they threw some out and played from the back. Everything has gone long to Benteke. As the season goes on that's maybe something to look for."
Monday's visit of Bournemouth sees last season's pass masters from the Championship visit Anfield with Eddie Howe up against the man who inspired him to believe that a passing game could succeed in the muck and the nettles of the second tier.
But as Stoke found out on the opening weekend, Benteke's arrival means it's not so easy to predict how Liverpool will go about things any more. It remains to be seen whether or not that will be to their advantage.