Merson's predictions: First-game defeats for Jurgen Klopp and Sam Allardyce
Last Updated: 17/10/15 12:53pm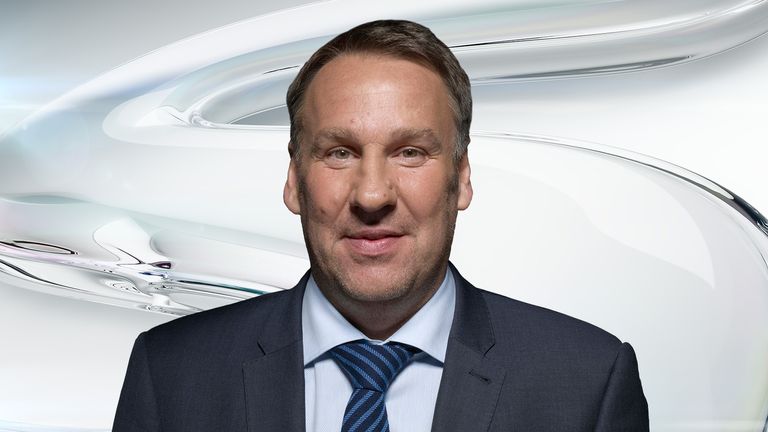 The penultimate international break of 2015 is over and Paul Merson is back with his latest set of Premier League predictions.
It has been a break full of managerial upheaval, with Brendan Rodgers and Dick Advocaat leaving their posts at Liverpool and Sunderland respectively.
And Merse believes both of their successors - Jurgen Klopp and Sam Allardyce - will start their tenures with narrow defeats away from home. 
Elsewhere, Arsenal are backed to build on their stunning victory over Manchester United when they travel to Watford on Saturday Night Football, while the absence of Sergio Aguero and David Silva should not hugely hinder Manchester City when Bournemouth travel to the Etihad on Saturday.
Read on as the Magic Man casts his expert eye over the weekend's action...
Watford v Arsenal (Saturday Night Football, 5.30pm, Sky Sports 1 HD)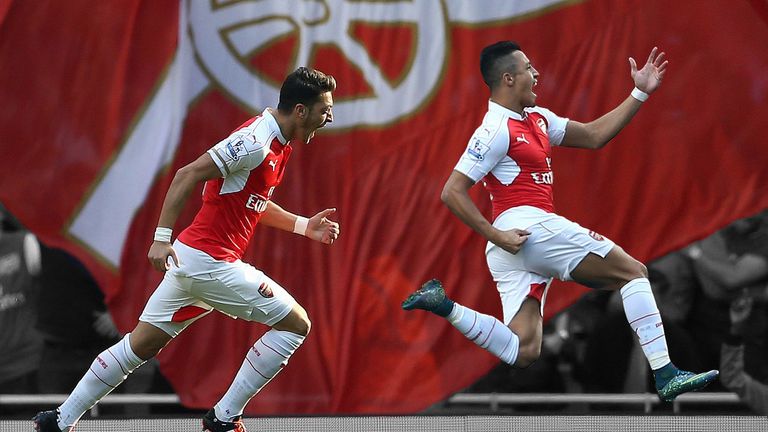 This is a big game for Arsenal. They were terrible against Olympiakos, then a few days later they rip Man Utd apart. It is Arsenal, it's them all over.
It will be hard, but I'm going 2-0 to the Gunners. If they want to be genuine title contenders they have to beat Watford in these types of games. There's no point being brilliant one week and poor the next.
You'll get games with Arsenal that are absolutely brilliant, and others where they're not. This is a massive game, especially with Bayern Munich coming up afterwards. Lose this and then lose to Bayern, and confidence is shot again.
PAUL PREDICTS: 0-2 (Sky Bet odds 7/1)
Newcastle v Norwich (Super Sunday, 4pm, Sky Sports 1 HD)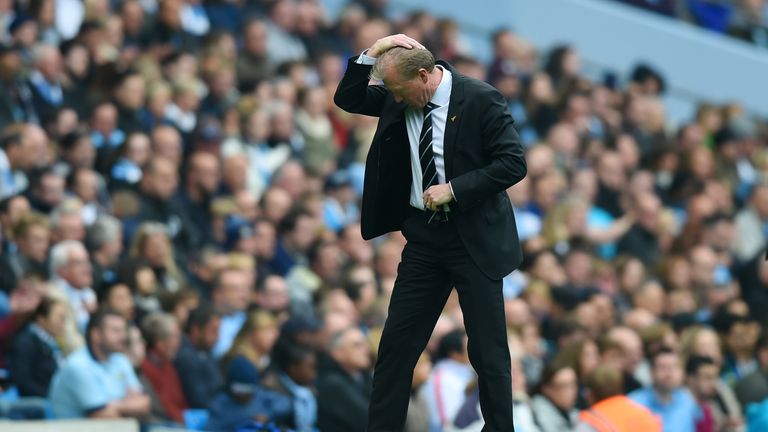 Newcastle have to win this. There's no two ways about it. For 45 minutes against Man City they were very, very good. They should have come in at 3-0 up. But to let that many goals in in 20 minutes is worrying. The players downed tools, and that's not on if you're a manager.
For 60 minutes against Chelsea and 45 minutes against City they were very good, and they've come out with one point and let in eight goals. They need to perform for 90 minutes, and the effort shouldn't just be upped because you're playing last season's top two.
PAUL PREDICTS: 2-2 (Sky Bet odds 12/1)
Swansea v Stoke (Monday Night Football, 8pm, Sky Sports 1 HD)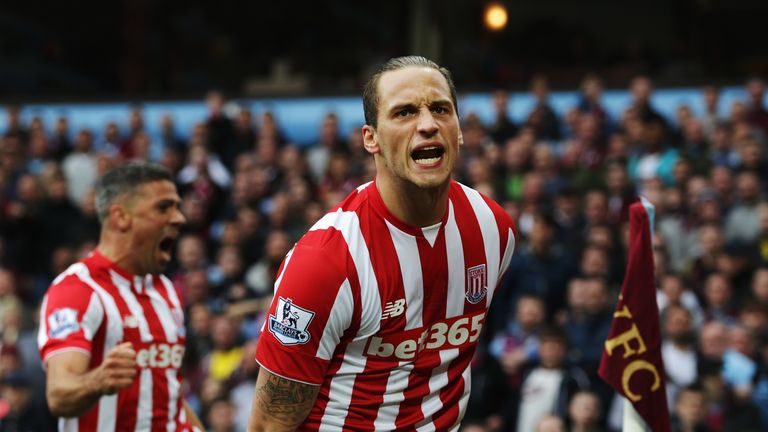 Swansea disappoint me sometimes, they had Bafetimbi Gomis flying at the start of the season, as was Jefferson Montero before he got injured, but they've gone off the boil.
Stoke are playing well, and were very good at Villa a fortnight ago. I'm going 2-1 to the visitors with Marko Arnautovic, who scored a couple for Austria last week, to get the first goal.
When someone is on a roll, you can't stop them. He's making runs off the ball now, when before his effort off the ball was questionable.
PAUL PREDICTS: 1-2 (Sky Bet odds 12/1)
Tottenham v Liverpool (Saturday, 12.45pm)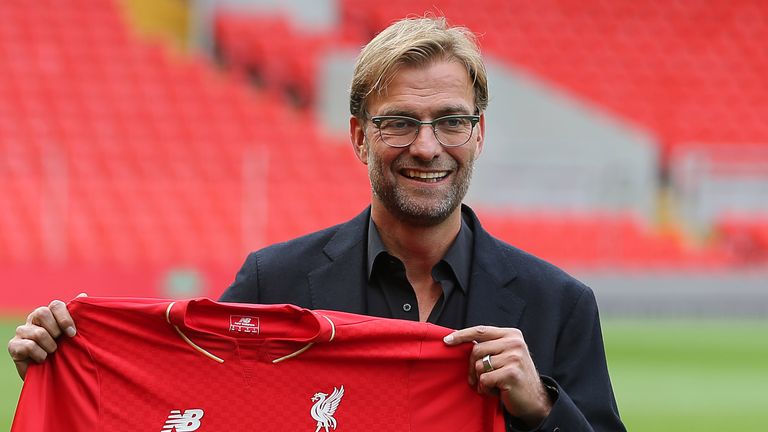 I think this is a hard first game for Jurgen Klopp. Everyone has been away on international duty, and I can see Spurs winning here.
He has not had enough time with the players to get his message across. It will be exciting seeing him in the dugout in the Premier League, but his mood in Thursday's press conference was different to his first conference. It's different over here, and he will need to get used to it.
PAUL PREDICTS: 2-1 (Sky Bet odds 17/2)
Chelsea v Aston Villa (Saturday, 3pm)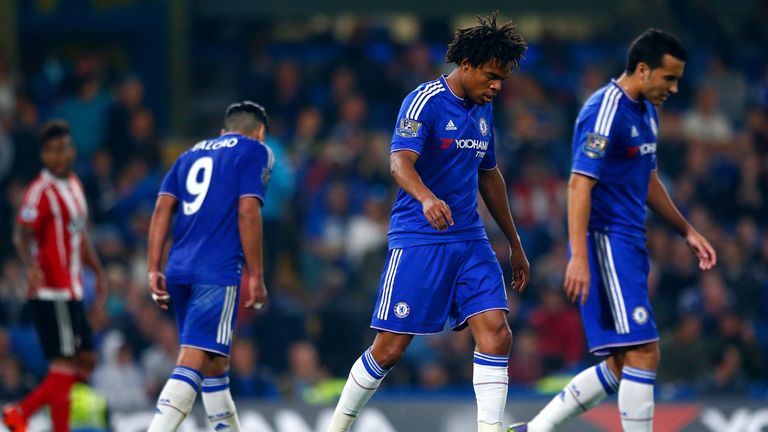 The perfect game for Chelsea to bounce back, but I said that for the Southampton game a fortnight ago. Here I'd really expect them to win though, and easily.
Villa are in a spot of bother at the moment, but I believe Tim Sherwood should be given time, I don't see any point in sacking him. But they haven't had the hardest start, and now they have some really tough games to contend with. Tim just needs to get those new players gelling more, they haven't hit the ground running.
PAUL PREDICTS: 2-0 (Sky Bet odds 5/1)
Crystal Palace v West Ham (Saturday, 3pm)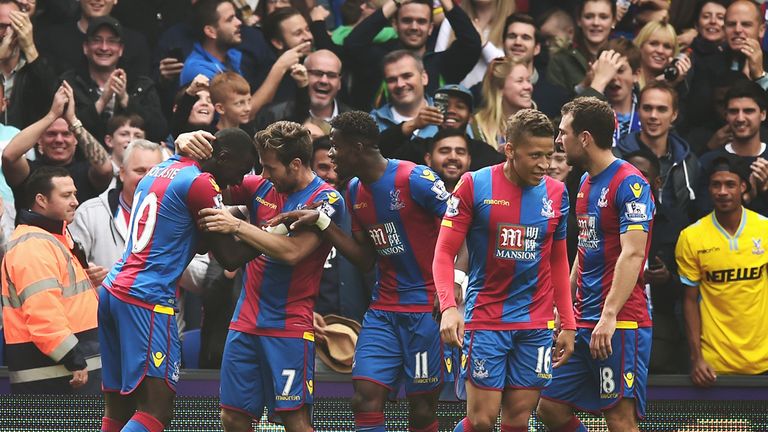 West Ham are better away from home but Palace are flying, they are a different kettle of fish.
Where can Palace realistically finish this season? I think it all comes down to injuries, and you look at each player at the moment and they're all playing out of their skins, above themselves.
When they do lose, they need to make sure they win again as soon as possible, but I wouldn't rule them out of a top-eight finish.
PAUL PREDICTS: 2-1 (Sky Bet odds 15/2)
Everton v Man Utd (Saturday, 3pm)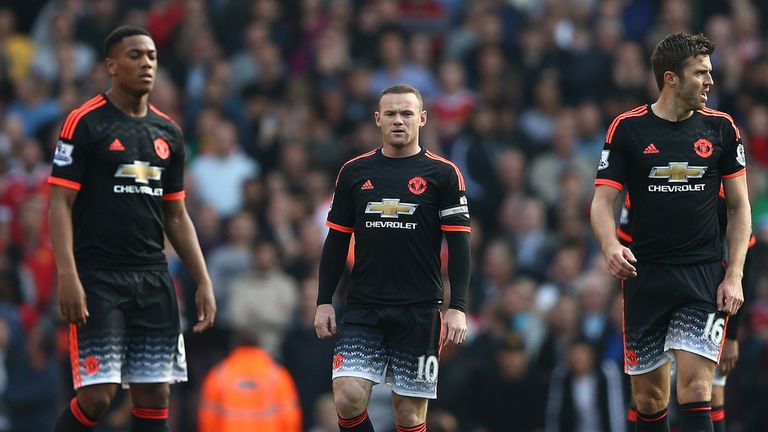 I can't see Man Utd losing this. I think they'll resemble South Africa in the rugby… they've been given a bit of a kick up the backside at Arsenal and I think they'll come back and get a result.
Everton are unbeaten in seven games in all competitions and I don't see them faltering here either. A close game, but a score draw.
PAUL PREDICTS: 1-1 (Sky Bet odds 9/2)
Man City v Bournemouth (Saturday, 3pm)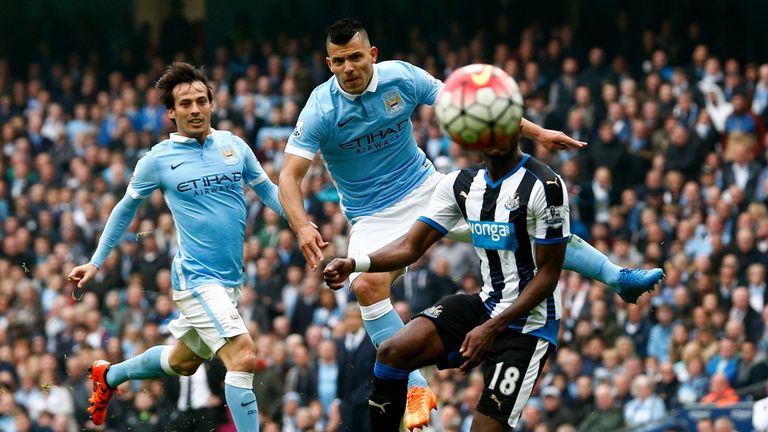 I would have gone for more, but without Sergio Aguero and David Silva City are a different side. I think they'll just be glad to win.
City without those two is like taking the City out of Manchester. They're a completely different team with them, and are favourites to win the league with them.
I didn't understand the signing of Wilfried Bony, who will now step in for Aguero. Dzeko was as good a player as him, and he hasn't really done the business, albeit with limited chances.
But up against Bournemouth at home, I don't see a problem navigating around that with the injuries Eddie Howe's side have.
PAUL PREDICTS: 2-0 (Sky Bet odds 6/1)
Southampton v Leicester (Saturday, 3pm)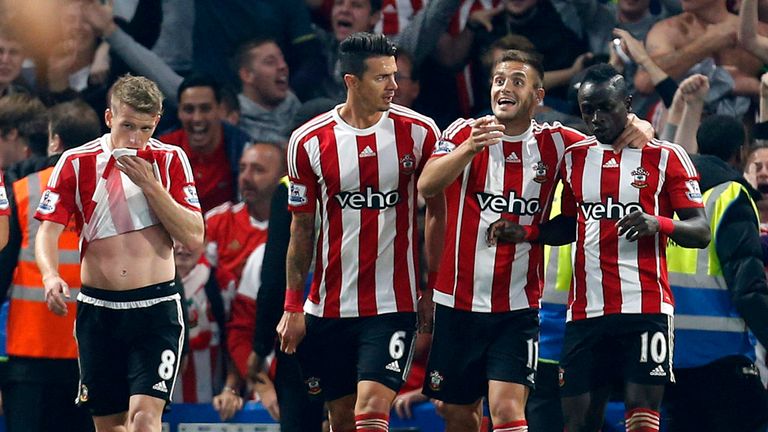 Southampton were brilliant a fortnight ago against Chelsea, and so were Leicester at Norwich. But I'm just going to go with Southampton.
Leicester got whacked by Arsenal, then go to Norwich - a hard place to go - and beat them.
The most important thing for these clubs is that when they lose, they have to win quickly. Both Saints and Leicester have done that in recent weeks, but the hosts will have the advantage here.
PAUL PREDICTS: 2-1 (Sky Bet odds 15/2)
West Brom v Sunderland (Saturday, 3pm)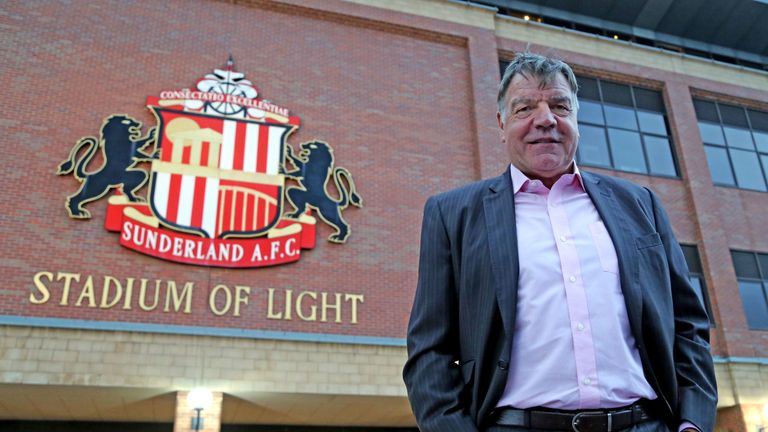 This is a cup final for Sunderland, a must-not-lose. If they lost this, you're probably talking about having to win three matches to get out of the bottom three, and we're only eight or nine games in. That's a big, big ask.
West Brom still have that bit of cutting edge, and I think Sunderland will go there and shut up shop and go for a 0-0, but West Brom will break them down.
The Sam Allardyce appointment will panic other chairmen down the bottom of the Premier League. When push comes to shove, his experience could be priceless. It's a huge month for Sunderland.
PAUL PREDICTS: 1-0 (Sky Bet odds 5/1)
Think you know better than Merse? Take him on at Super 6 for the chance to win £250,000